After ten years of detailed restoration work, the famous Portico de la Gloria (Portal of Glory) can again be admired in all its magnificent glory by pilgrims and visitors to Santiago Cathedral.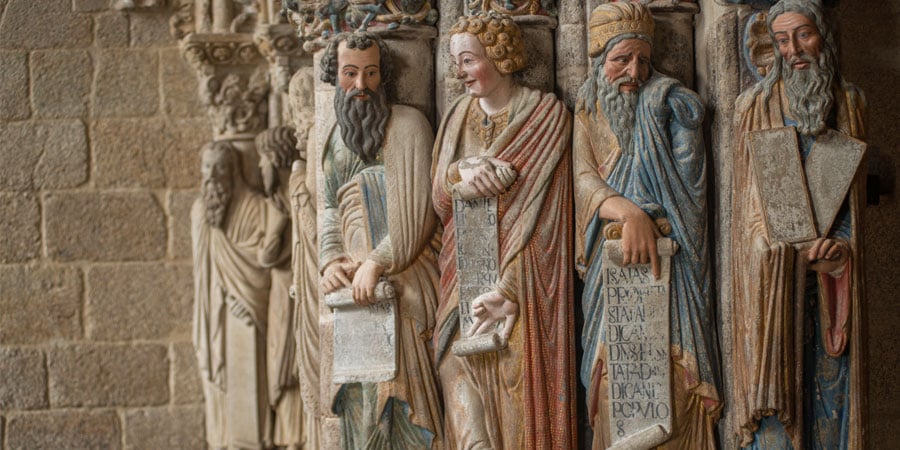 From 27th July and until the Autumn, Santiago Cathedral is hosting free guided visits to see the Portico. These visits will start from Obradoiro Square and run from 8am to 10pm. They will be limited to 25 people per group and last up to 15 minutes. Since they can't be prebooked, we would recommend you head to the cathedral as early as possible to avoid the busiest times of the day.
These restrictions are in place to protect this precious artwork and further preservation meassures will be introduced in the Autumn.
Designed by Mestre Mateo in the 12th century, Portico de la Gloria is a Romanesque masterpiece featuring over 200 granite figures across three magnificent arches. The Apostle James sits at the central column welcoming visitors to the cathedral and there are different themes represented in the arches including the Apocalypse, Judgement Day, the prophets and the apostles.

*Source: CathedraldeSantiago.es / SantiagoTurismo.com
[wp-review]
For more information about the Camino de Santiago or to book your trip, contact our travel specialists