Since we started sending Pilgrims on the many Camino routes, we have been working in strong collaboration with Camino hotels, local businesses, and hospitality professionals.
We believe that comfortable accommodation is an important part of your adventure, so our Camino hotels and accommodations are always selected with great care.
This month, we have decided to showcase one of our best hotels in the city of Porto. We have long been working with the Vila Galé in Porto, a modern and comfortable 4* hotel in the center of Porto, the Undefeated City.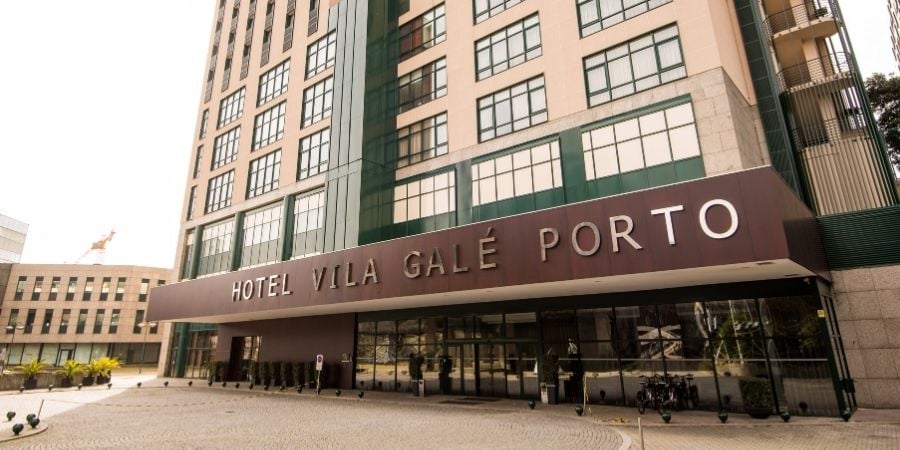 What better way to start your Portuguese Coastal Camino than spending the night at the heart of this vibrant European City? Hotel Vila Galé in Porto is ideally located close to the city's landmarks and a ten-minute walk from the bustling Rúa Santa Catarina.
Your hotel is the perfect place to relax after traveling or being out and about in the great city of Porto. After check-in, you can treat yourself to a drink at the bar or even take a dip in the top floor indoor pool.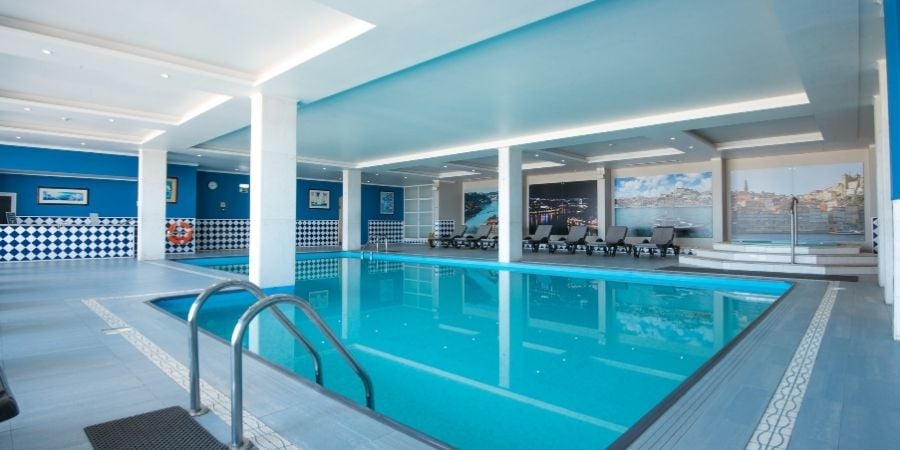 For dinner, make your way to one of the many traditional Portuguese restaurants located just a stone's throw away or enjoy one of the typical 'a la carte' dishes of the on-site restaurant. The cellar also offers an extensive choice of Portuguese wines to accompany your meal, so indulge!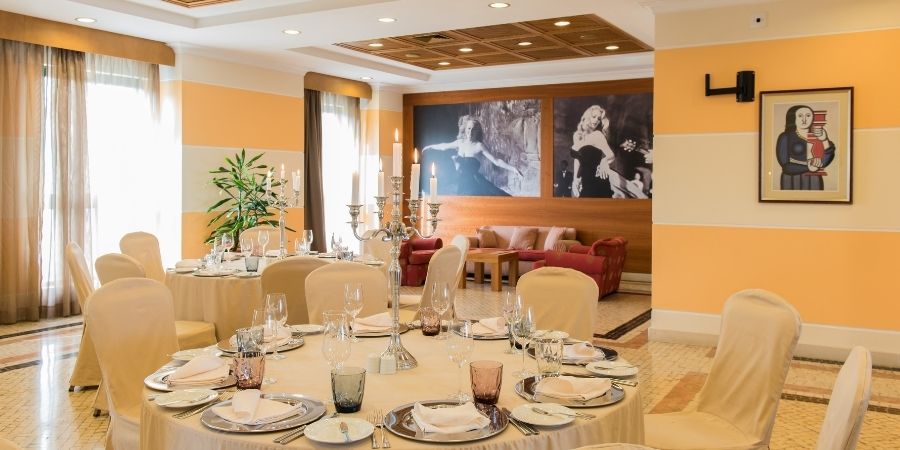 In line with the current government's regulations, Hotel Vila Galé in Porto like other hotels in Portugal has adopted all the health and safety measures to ensure their guests a safe and comfortable stay.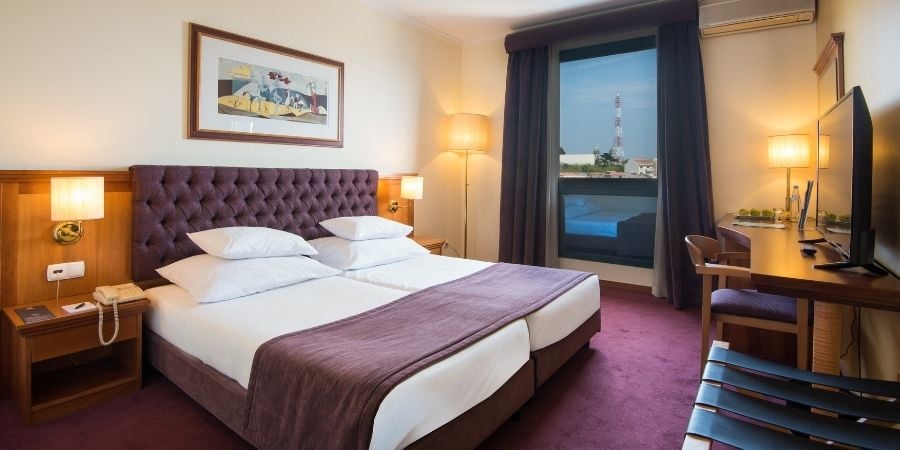 You can find more detailed information about the Vila Galé in Porto Health and Safety plan for guests here.
Their commitment to offering peace of mind to their guests is completed by the warm hospitality you will receive from all Hotel Vila Galé in Porto staff.
"Vila Galé is totally focused on receiving its guests with maximum security, guaranteeing the well being of our guests, our teams and our partners" Cátia, Vila Galé
As a Camino Ways customer, you can be assured that your first night in Porto will not only be extremely comfortable but also memorable!
Get in touch on the form below if you would like to talk to us about booking your Camino trip and enjoying a stay in one of our fabulous Camino hotels:

Images courtesty of Hotel Vila Galé in Porto.