Doing the Camino with children will be an unforgettable experience to share as a family and a really big adventure, particularly for little pilgrims. Today we share some ideas on how you can plan a great Camino with children: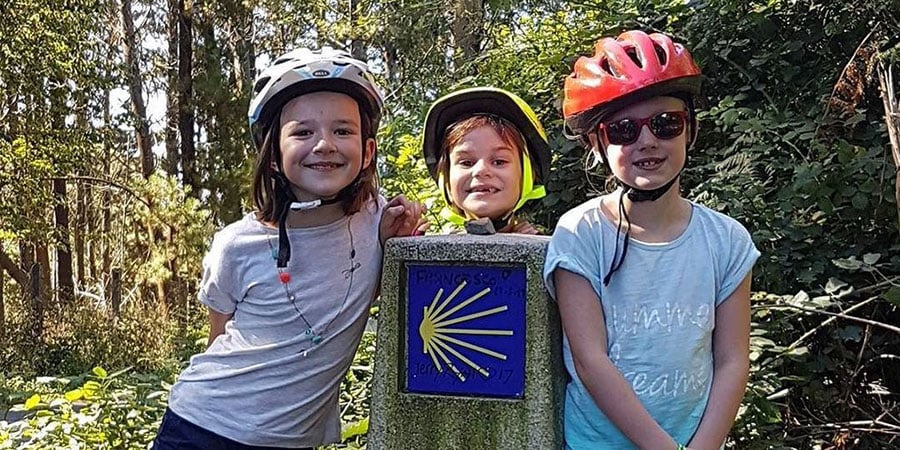 Tip 1: Age and ability
The most important factor to keep in mind when planning your Camino with children is considering their age and ability.
Toddlers will need to be carried at some stage (there are many hiking backpacks out there that will be really useful) or pushed if you choose to travel with a trail-friendly buggy.
Children over 6 years of age will enjoy the walk, as long as distances are planned carefully.
If you are travelling with teenagers, they will definitely enjoy the challenge and all they will need is a bit of training, just like adults.
Are the children used to walking? Do you take them for hikes regularly? How long can they manage before they get bored, need a break or need to be carried?
You know your children best!
Tip 2: Walking or cycling?
The standard walking itinerary for adults covers around 20 to 25kms per day so it will be too long for little legs. We would suggest going for the 'Easy Walking' itineraries, which cover an average of 10-15kms per day if you are travelling with younger children.
If your little pilgrims are not used to big hikes but love cruising around by bike, we would suggest cycling the route. Whether it is on their own steam or sitting comfortably at the back while you do all the pedalling will depend on their age.
Our director Roland cycled the Camino from Sarria with a group of friends and 5 kids of ages ranging from 2 to 8 years of age and they all had a superb time.
They cycled 25kms per day, which is really manageable as it can be covered in roughly half a day.
"I had asked for selected accommodation to offer either a swimming pool or garden space for the kids. Each day we had lunch en-route and finished at approximately 2 pm. That was perfect and one of the best holidays we ever took," he explains.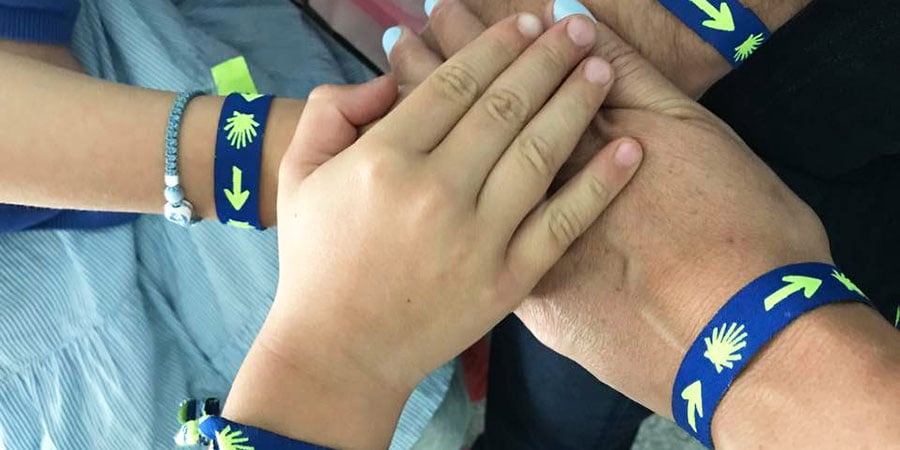 Tip 3: Which Camino Route to take?
The Camino Frances is the most popular route and as such the one where you will find most services, such as cafes and places to rest.
For that reason, it will be most suitable for children. It is also the most social of all trails as 65% of all pilgrims take this route so they are likely to meet other children and make Camino friends along the way.
We also have an Easy Walking itinerary for the Portuguese Coastal Camino from Baiona or Vigo.
If you are travelling in the Summer months, we would recommend the coastal route so you can enjoy the beaches between Baiona and Vigo.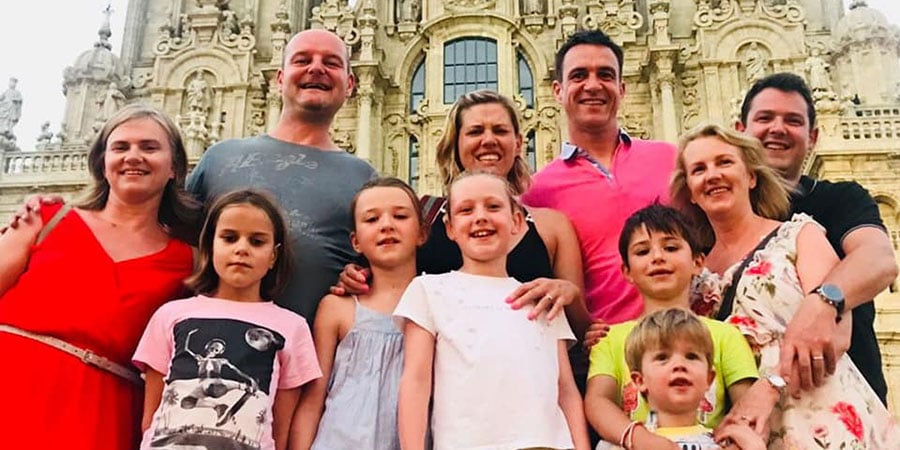 Tip 4: When to travel?
If you can, try to avoid the hottest and the wettest months. May, June, September are probably the best to get mild temperatures and minimal rain.
Tip 5: Camino Trip Suggestions
At CaminoWays.com we are committed to providing your family with a trip of a lifetime. Here's our promise to you.
For more information about doing the Camino with children or to book your trip, contact our travel specialists