Secret Camino: Camino de Invierno
Thousands walk the Camino de Santiago routes each year but if you are looking for the road less travelled to Santiago, let us take you on a Secret Camino: Camino de Invierno last 100km.
The Camino de Invierno, or Winter Way, is the latest addition to the official Camino routes. A trail of breathtaking beauty and undiscovered paths, the Camino de Invierno is perfect for those looking to experience a Camino off the beaten pilgrim track.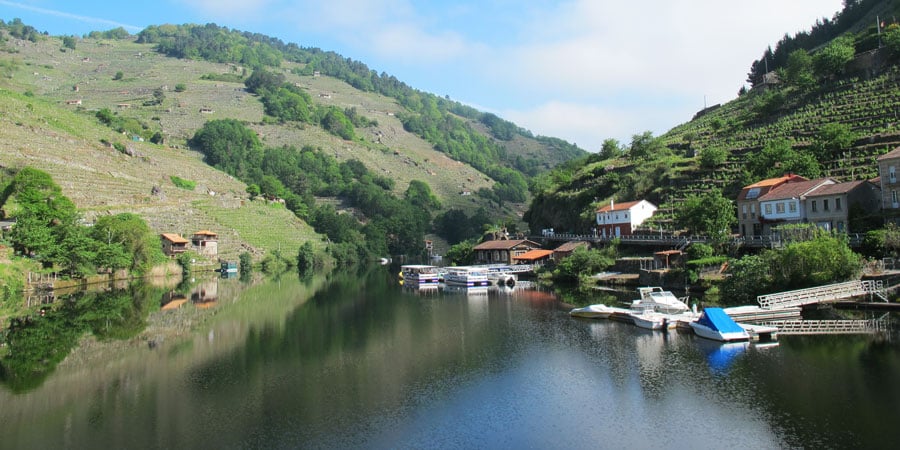 Why the Camino de Invierno?
The route was traditionally taken by pilgrims travelling to Santiago in the winter months to avoid the mountains of O Cebreiro, hence its name. The trail takes 21st-century pilgrims along the meandering Sil River into Galicia and a land of magical scenery.
What makes this route special?
The route takes pilgrims to the fascinating landscapes of Las Medulas near Ponferrada, shaped by gold mining during the Roman Empire and a spectacular UNESCO heritage site.
Once in Galicia, pilgrims also walk the valleys of the Ribeira Sacra, a region famous for its impressive river canyons, picturesque terraced vineyards and rich Romanesque heritage.
When to go?
Despite its name, the Camino de Invierno is best discovered in Autumn to enjoy the unique colours along the route, with vineyards and forests in rich red and ochre; or Spring when crops are green and lush. Autumn pilgrims are rewarded with amazing colours, crisp mornings and the perfect weather for walking.
How long does it take?
It takes 12 days to walk the full Camino de Invierno covering 270kms from Ponferrada to Santiago.
For those with limited time, we recommend they start from Monforte de Lemos to walk the Camino de Invierno last 100km of the route over one week.
Once in Santiago de Compostela, don't forget to request your Compostela pilgrim certificate to complete this unforgettable trip.
For more details on the Camino de Invierno or to book your Camino de Santiago trip, contact our travel specialists.