Experiencing the local cuisine and enjoying a variety of food is an important part of your Camino adventure. The culinary options on offer will depend on which Camino route you take. Pulpo is an Octopus dish that's famous in Galicia, we'd recommend trying it in Melide on The Camino Frances.
If you're in Portugal, you'll be treated to some incredible cod dishes, referred to locally as 'bacalhau'. This is just the tip of the iceberg and on all routes, you have a wide variety of choice. When you book with CaminoWays.com your breakfast is included each morning and you may request pre-booked dinner in some accommodations. Our guided tours also include dinner.
A choice of different foods will be provided for you, however, should you have special dietary requirements, we recommend letting the CaminoWays.com Customer Care team know in advance.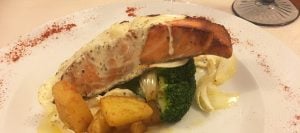 For all dietary requirements, our reservations team will inform the accommodation ahead of time to ensure that you are well fed and ready to tackle the trail! We would recommend also mentioning it to your accommodation at check-in to make sure they've passed the information to the kitchen.
Gluten-Free
We can inform hotels of a gluten intolerance and they will do their best to provide gluten-free bread. Unfortunately, in most smaller places, especially very rural parts of Spain, it is not guaranteed that such gluten-free foods are available. We suggest to always bring a few basic products (e.g. gluten-free cereals/bread) with you and the accommodation will be happy to prepare it for you.
Lactose-Free
Providing options without dairy should not be a problem. The hotels will do their best to provide a lactose-free or non-dairy milk. In the rare case that this type of milk is not available, they will provide an alternative.
Vegetarian
Most pilgrim menus provide a vegetarian option, but it is best to inform the hotels anyway if you have pre-booked your meal. As meat and fish dishes can be found on most menus in Spain, Italy and Portugal, the choice may be limited.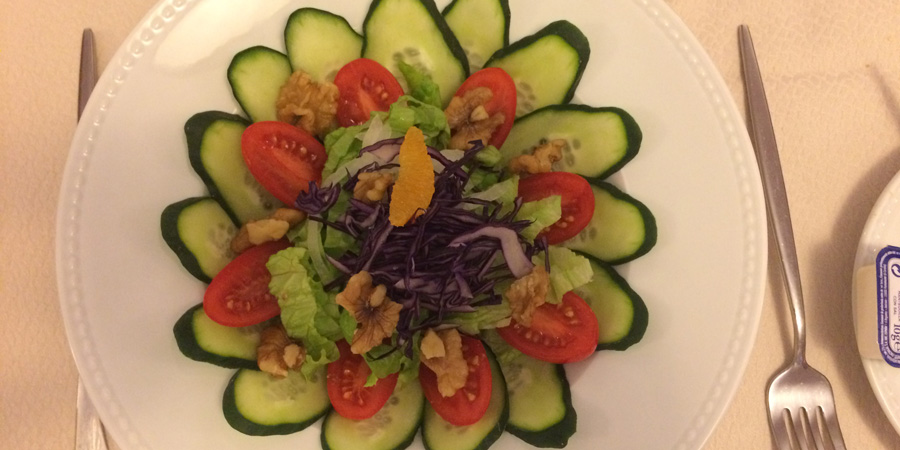 Vegan
Hotels provide a vegan option if requested. Your meal could include roasted vegetables or a salad and it's good to keep in mind that options may be limited.
Shellfish Free
In many towns along the Camino, seafood is a speciality in the area and will be found on most menus. As shellfish can be hidden in a lot of foods, it is very important that the hotels are reminded of this requirement on check-in. You will usually have the choice of a vegetarian or meat dish instead.
CaminoWays.com will do their best to communicate your dietary requirements to accommodation providers. Of course, if you want to be more flexible in your choices, you have the option to travel on a breakfast only basis.
When choosing our Country Cottages option on a breakfast only basis, we suggest arranging your dinner beforehand with the accommodation directly.
For more information on any of our walking and cycling tours contact our Camino travel specialists.