Melide: oldest 'Cruceiro' in Galicia
The lively market town of Melide, along the last section of the Camino Frances from Sarria, is home to what it's believed to be Galicia's oldest wayside cross, or 'Cruceiro'. It is known as the Cruceiro de Melide.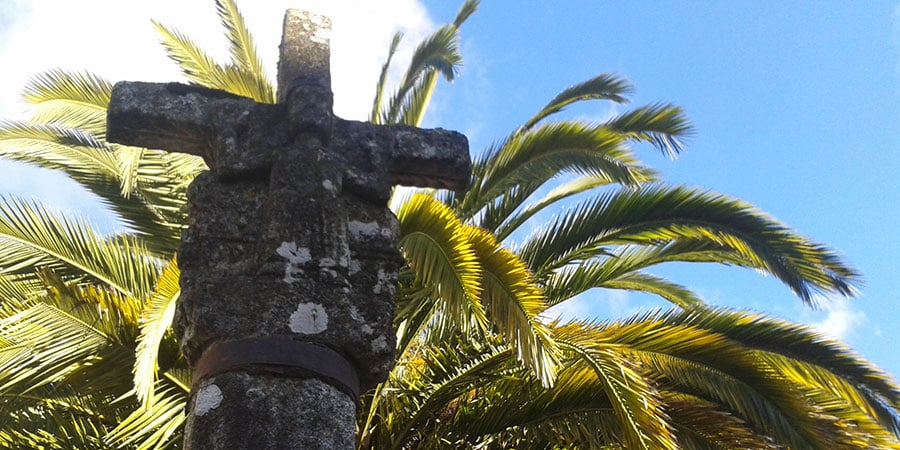 In the town centre, you'll find this cross beside the Chapel of San Roque in Melide's Avenida de Lugo. In Gothic style, the cross is placed at the top of a modern stone column, but it is believed to date back to the XIV century. At least, this is what the famous writer and academic Castelao recorded in his book dedicated to studying wayside crosses across Galicia: As cruces de pedra na Galiza.
Like most other Galician wayside crosses, Melide's Cruceiro depicts an image of Christ. One of the sides features a crucifixion scene, while the other represents Christ in a majestic pose. The cross could have belonged to the old Saint Peter Church in the town.
And if you happen to be in Melide, don't forget to stop in a local bakery to buy a few local pastries: the town's famous 'melindres'.
For more information about the Camino de Santiago or to book your trip contact our travel specialists