The Camino With a Group – What The Pilgrims Say
Have you ever wondered what it's like to walk the Camino with a group? We offer a number of Camino guided tours throughout the year and time and time again, pilgrims have described the wonderful camaraderie that comes from experiencing the Camino de Santiago with a group of like-minded individuals.
To help you get a real sense of this Camino community, we asked some past travellers to share their experiences of walking the Camino with a group as part of a guided tour.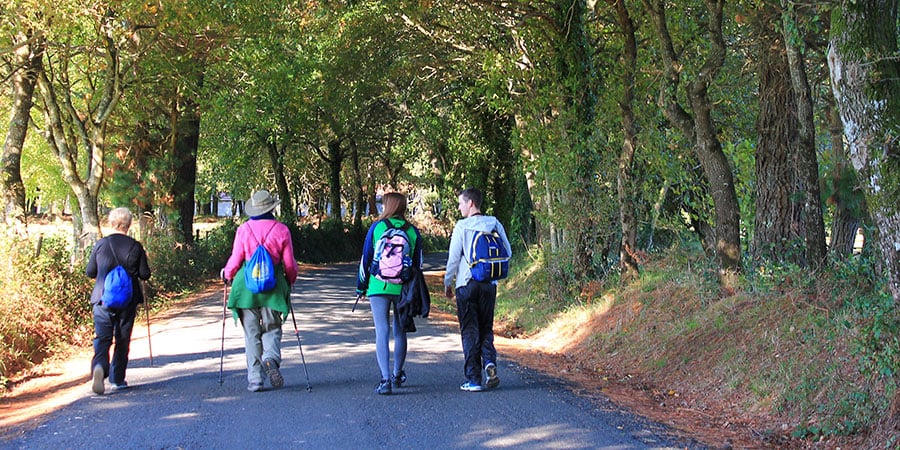 "Walking this was harder than I anticipated, but after the first two days, it seemed to get easier. It was great to cover the trail with a group – while we did not walk together we met for breakfast in the morning and dinner each evening. The trip brought complete strangers together as friends and supporters to each other. I am proud of my accomplishment in completing what I set out to do." – Mary, USA
"We had 22 people in our group, 14 adults and 8 older teens/young adults. The walk is an incredible experience and we all were moved by it. Very safe and well-marked, so much so that we were very comfortable letting the kids go ahead of us and we would just meet up with them at the end of the day. A trip we will never forget." – Lorena, USA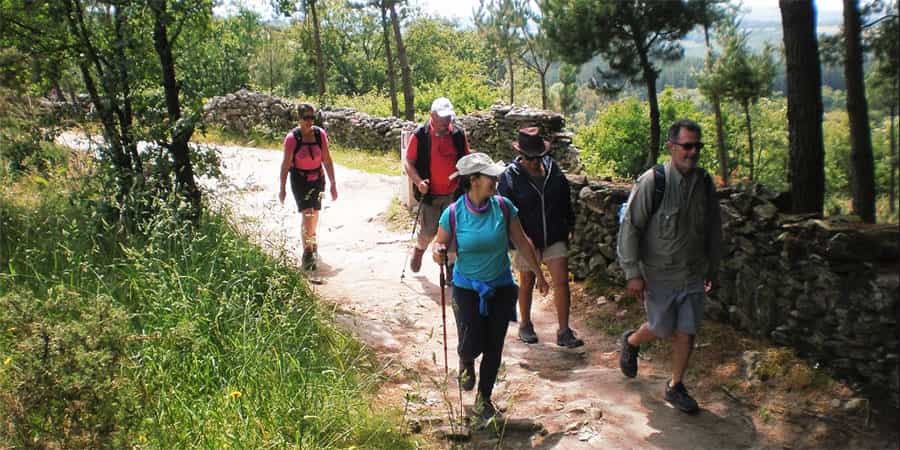 "From the pick up at Santiago airport to Ferrol each stage was managed by Camino Ways, luggage transfers, hotels, food etc. All we had to do was walk and enjoy the wonderful experience of the Camino, its people, customs and fabulous scenery. It was a test of resilience at times but well worth it. We hardly saw anyone on the way, probably no more than 12 walkers over the six days of walking. The maps etc were very useful and I bought the book by John Brierley to support our navigation along the well-marked route. Only once did we stray off the path and that was because we were so captivated by a church and walked in the wrong direction, a local soon put us right, thankfully only a few hundred metres off the Camino. " – Robert, UK
"As a solo female over 60 years, I debated whether to do the trip on my own or join with a group. I am very grateful that I chose to join with a group organized by Camino Ways. It was a wonderful group from different countries, with a bilingual guide who provided us with details each day. Our leader Oli was wonderful, patient and informative. All in all a good experience, more difficult than I anticipated but I did it!"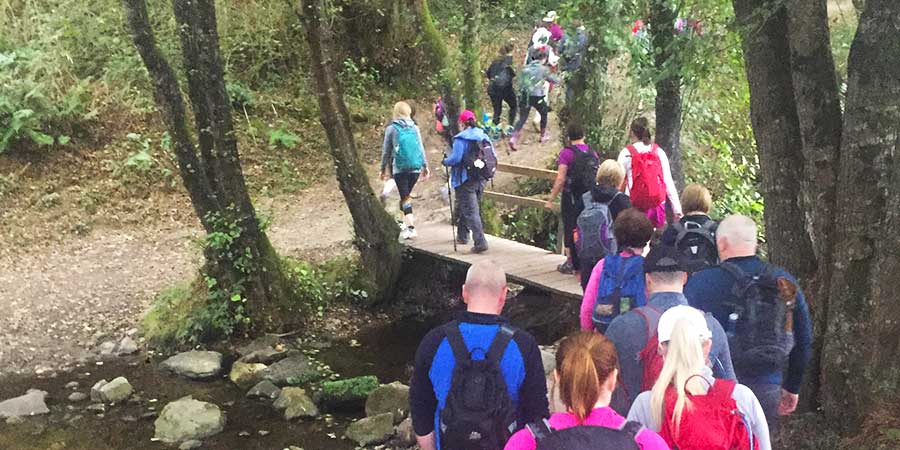 "I have just returned home after a holiday in Spain and Portugal, the highlight of which was a guided walk on the last 100km of the Via de la Plata. Eight hiking friends and I signed on with CaminoWays for the journey. It was an experience I shall treasure always. Iago, our guide, deserves special mention. Always ready with interesting cultural insights, encouragement when needed and never betraying impatience with the slower walkers among us, his obvious pride in his native Galicia made him the perfect host for our group. He has earned my highest recommendation. Special appreciation, also, for the excellent welcoming and farewell dinners. They made a huge difference to my appreciation of Spanish – sorry, Galician! – cooking and were a welcome addition to the tasty but somewhat predictable diet of bar tapas." – Chris Canada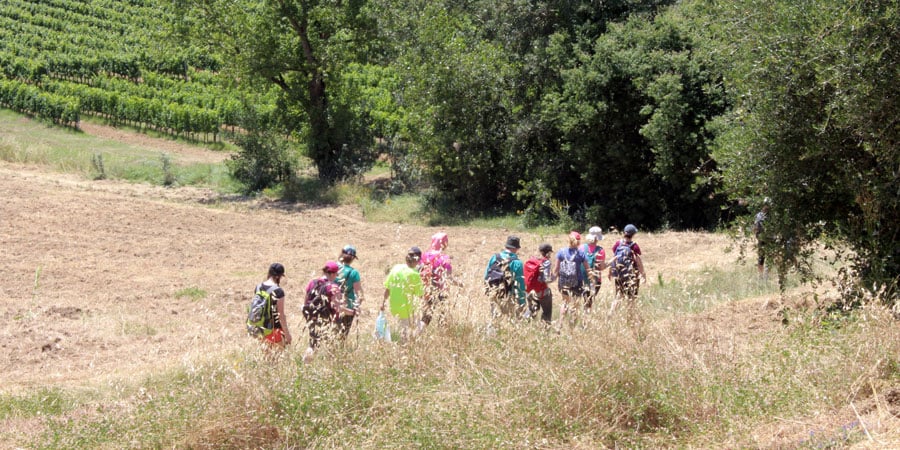 "The (guided) Camino Walk – Sarria to Santiago de Compostela – with Camino Ways was as good as I had hoped and great value for the money. The detail provided by the company, route, accommodation and luggage transfers, made for a stress-free and enjoyable walk. The group of 11 was a good number – it is the luck of the draw to be with a good group – we were lucky! Our Guide, Jesus, was outstanding – he was knowledgeable, polite, very helpful and just good to walk with. We were very fortunate with the weather and the Guide! I believe the Mount of Joy should be a scheduled part of the walk – not a detour – it is a very special place and the view is breathtaking." – Rachael
My husband and I recently walked from Sarria to Santiago de Compostela with a Camino Ways group. It was one of the most enjoyable experiences. We had a wonderful group of 12 people from all over the world. Our guide Manuel was very helpful and witty. The weather was not too hot. This trip is a must for walking enthusiasts. We've already decided to book the Portuguese Coastal route next year. – Margaret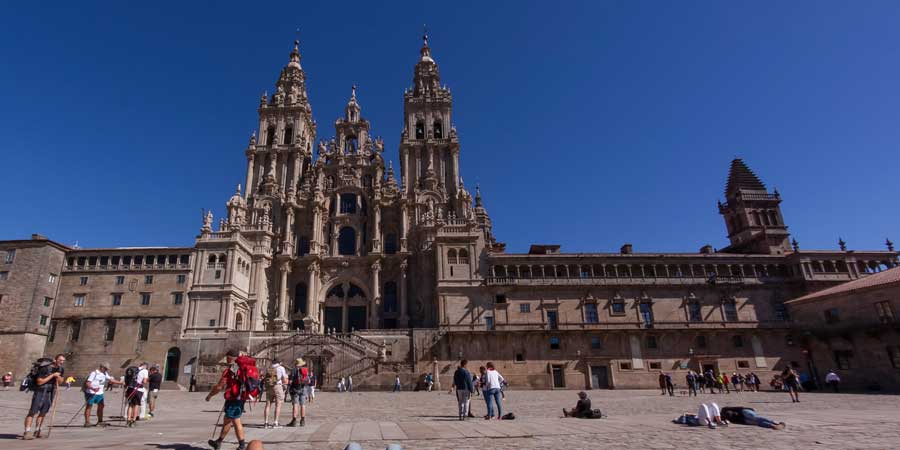 Well, there you have it! A Camino with a group is filled with wonderful companionship and the support of your fellow walkers and guide. While the experience can be tough, it is more than worth it for the sense of achievement at the end of your Camino. If you're interested in joining one of our Camino Guided Tours and you'd like to talk to a member of our team about all that's involved, please don't hesitate to contact us. You can also stay up-to-date with our latest news and events on Facebook.