It is important to learn to listen to your body when you are out on the Camino trails. Some days you will be walking between 15 – 25 kms per day so you will need to rest your body at times. You may find it difficult to choose rest days on the Camino but we are here to help. Even if you have trained well in advance you need to give you tired feet a mini break. Plus, rest days will give you the opportunity to see the sights, sample the tapas and experience the culture of the bigger towns along the way.
You may feel that walking 10km per day is manageable, however many of the days are longer in length and the terrain varies per day. If you choose to walk the full French Way you will be walking over 800kms from St Jean Pied de Port to Santiago de Compostela. Hence, a few rest days may be required along the way.
We generally recommend taking a rest day at least after each week, or more regularly, if you feel you need it. Remember, in some sections it is also possible to 'split' the distance, so ask our team.
Here are a few towns where would suggest taking a welcomed break and soaking up the Camino atmosphere:

St Jean Pied de Port
As the starting point for the Camino Frances this is a great place to enjoy a rest night. Once you arrive in the town you can drop off your bags, take a stroll around the market town beside the beautiful Pyrenees Mountains. The further you are travelling from the more you will need this little rest time before your Camino journey begins. Take some time to explore the Citadelle before beginning your Camino walk on a fresh not the next morning.

Pamplona
Pamplona is the first big city on you will be staying in. Some people may feel that it is too early to stop for a rest night here but there is plenty to see and do when you are in town. Famous for the running of the bulls festival taking place in July each year, Pamplona is a hive of activity for the summer. You will find tasty tapas restaurants around every corner in this pretty town. Top sites in Pamplona include: the 14th century Gothic Cathedral, the churches of San Nicholas and a stroll around the old city walls.
Burgos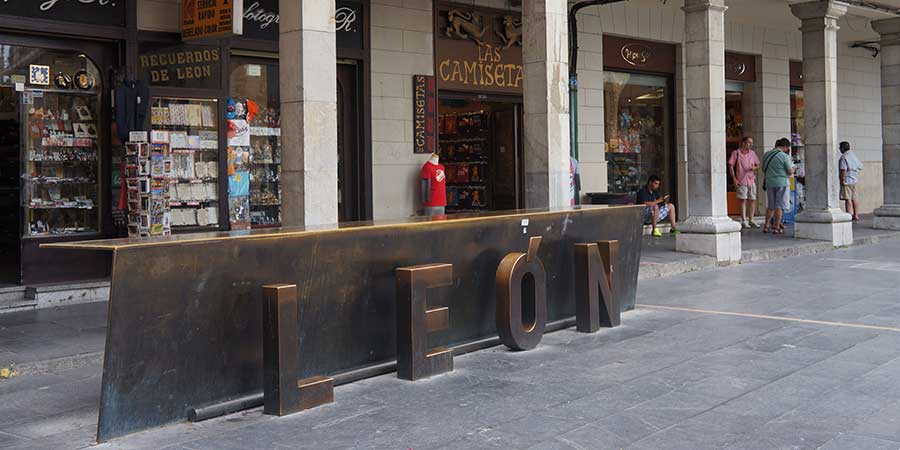 After day 13 of your walk you will arrive in the charming city of Burgos, the capital of Castilla y Leon. This city is Spain's hidden gem with one of the oldest Gothic Cathedrals in the whole of Spain. You can also visit The Museum of Human Evolution, a futuristic looking building. For an evening treat try the famous blood sausage (morcilla), queso de Burgos (cheese) and plenty of local wines to wet your palette.
Leon
On day 22 you reach Leon, a tapas filled town with lively nightlife. Home of some stunning historical architecture and cultural sites Leon is filled with streets to be explored. It is also a tapas hotspot with plenty of places to get a beer and a bite. Stop into Jamón Jamón for a meat feast. Visit the Parador in the city centre with its famous Facade of carved skulls and scallops. Grab a cafe con leiche and head to the Plaza Mayor for some rest time and people watching before you restart your Camino walk.

Ponferrada
Ponferrada is small city packed full of interesting architecture and quaint restaurants. Spend an extra night here before completing the last stretch of the Camino to Santiago de Compostela over 9 days.
another small city that few people will have heard off, however it is a great size to stop in for a rest day. Pay a visit to the famous Templar Castle and the Renaissance Basilica de la Encina with its baroque towers.
Santiago de Compostela
Now that you have completed your Camino journey it is time to celebrate. Santiago de Compostela is a city full of surprises with tapas bars and things to see on every street. We usually recommend that pilgrims spend an extra night or two here to enjoy some of the top attractions, including, a walk in Alameda Park and a stroll around the old town which is a UNESCO world heritage site since 1985. Now it is time to relax, sit back and indulge in your surroundings. Here are 10 things to do when you are in town.
Everyone has a different pace and everyone has their own idea of how many rests day you will need. Our Camino travel specialists are here to help you along the way and decide where to take breaks when you need them.
For more information on the rest days for each route and the most popular Camino trails please contact our travel experts.