Setting off for the Camino de Santiago? Our convenient Camino checklist, complete with essential tips and Camino etiquette, is here to guide every pilgrim.
*Click on the image below to see the checklist in full size.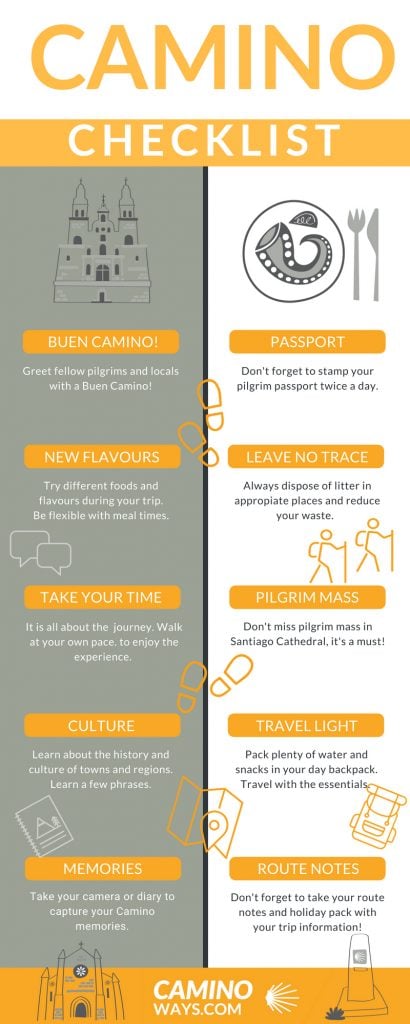 We trust you'll find this checklist extremely helpful for your Camino journey. It's designed to ensure you're well-prepared and informed, making your experience enjoyable and seamless. For more information about the Camino de Santiago routes or to book your trip, contact us.