September is a busy month on the Camino with many walkers and cyclists sharing the trails, so today we will focus on bike etiquette on the Camino since approximately 15% of pilgrims on the Camino de Santiago are travelling on two wheels.
You can travel most of the Camino de Santiago stages and routes by bike (a mountain bike is probably the best option). In general, you will be cycling double the amount of kms covered by pilgrims on foot. For example, you will be able to cover the whole Camino Frances in two weeks or the Camino Portugues from Porto in just over a week.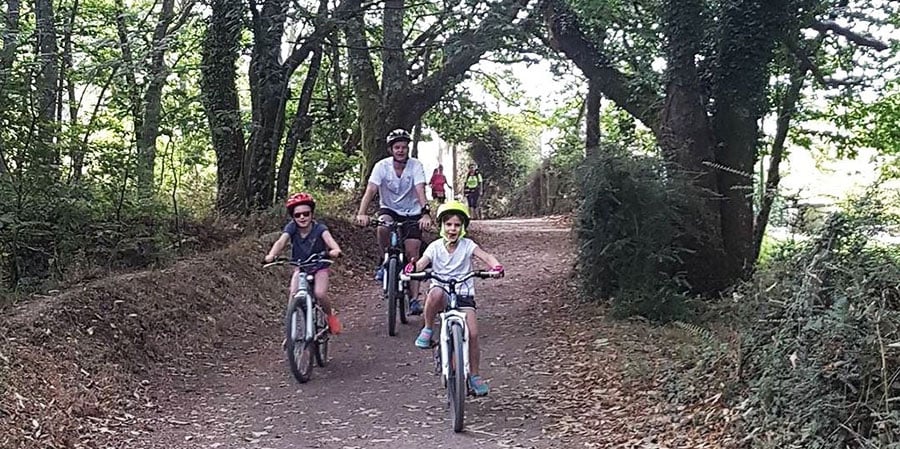 As the routes get busier with walkers and cyclists, particularly the Camino Frances, it is essential to keep specific basic rules in mind to make the Camino experience a great one for everyone: walkers and cyclists alike. Some basic rules apply:
Be heard: If you are cycling and following the same path as the walkers, make sure you make yourself heard with your bell for example or with a 'Buen Camino!' or another salute as you approach them.
Listen: as a walker, don't get irritated by bike bells; this is just the best way for cyclists to let you know they are approaching.
Alternative routes: as a cyclist, be aware that in certain areas, you might be able to follow an alternative way, more suitable for bikes and away from walkers. This information is generally available in guidebooks/maps and signposted in some parts of the Camino trail.
Narrow paths: It might be easier to get off your bike in narrow areas busy with walkers.
Respect other pilgrims: it all comes down to the simple rule of respecting other pilgrims, above all, be polite to other, more vulnerable users of the route. For example, keep your speed low in busy stretches to avoid surprises. Walkers should also be aware the trail is shared with cyclists so if there is a path provided for walkers, separately from cyclists, please stay on that path and respect the cycling lane. If encountering pilgrims on horseback, give them enough space when overtaking so the animals don't get scared.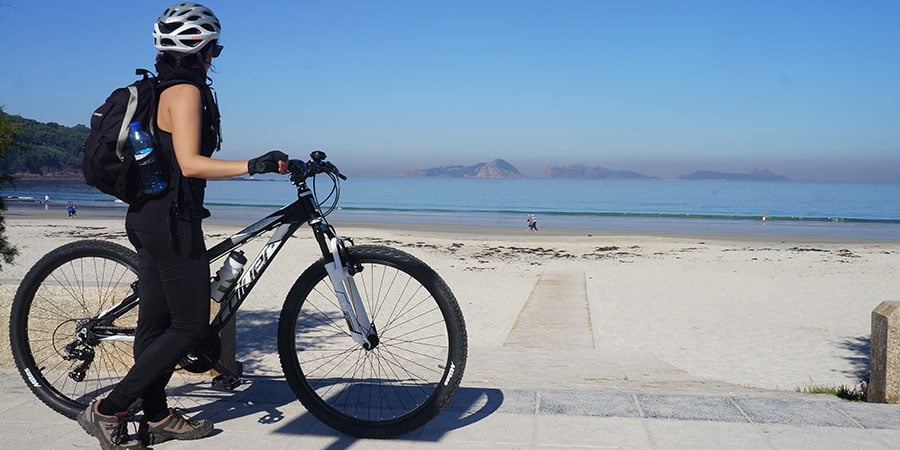 –Be Safe: cyclists should, by Spanish law, use a helmet when riding in urban areas.
*If you want to cycle the Camino on the Camino Frances, check out our packages for 'bicigrinos', and Camino pilgrims by bike; we can also organise bike rental. We have worked with local companies in each country, such as TournRide, for our partners' Spanish routes for many years.
Read more about bike etiquette on the Camino on our blog.
For more information about the Camino de Santiago by bike or to book your cycling holiday, contact our travel specialists