5 Reasons to love Porto
The city of Porto is a popular Camino de Santiago starting point for pilgrims walking or cycling the Camino Portugues, Portugal's Camino route.
Pocket-sized, full of charm and colourful, there are many reasons to love Porto, Portugal's second city and capital of the North!: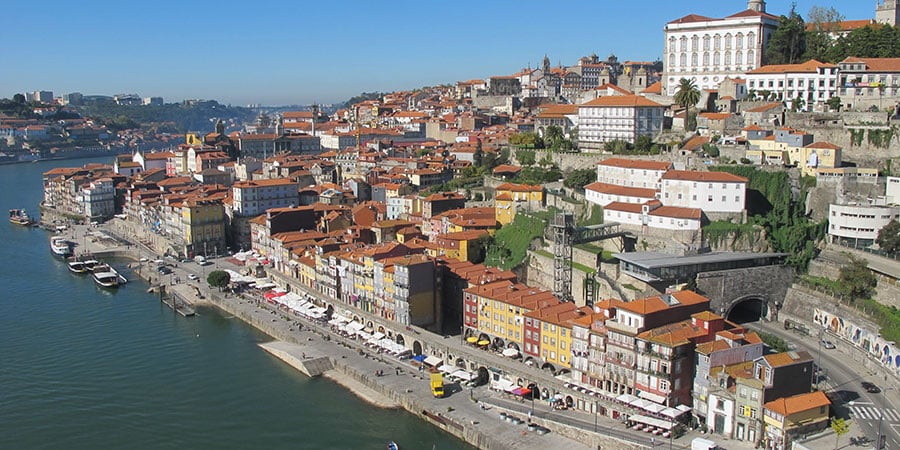 Coloured tiles
Ribeira is a patchwork of colourful tiled buildings in the river front and old fishermen district. Of course, you will find tiles covering many other buildings all over the city and across Portugal: churches, floors, fountains… the 'azulejo' is a national emblem, treasure and a form of art.
Beautiful architecture
Don't mind the apparent crumbling state of some buildings in the old town; it all adds to the old charm of Porto. Many styles and periods mix in Porto: Romanesque churches, baroque gold, Portugal's classic Manueline style, art nouveau cafes and shops, and contemporary art such as the work of world-famous Alvaro Siza Vieira, one of the world's best architects and Porto's most celebrated son. Spaces not to miss: Dom Luis bridge over the Douro River, Igreja dos Clérigos, Sao Bento station.
Port wine and more
Even if you don't like to drink it, you should admire the extensive Port cellars and 'rabelo' traditional boats of Gaia like a postcard staring back at you from across the Douro River. Names like Sandeman and Taylors…can be spotted as much of the Port wine trade was done with Britain.
But Porto and the Douro region is not only the home of Port wine but also excellent juices under the Douro Valley quality stamp to be accompanied by delicious Portuguese food.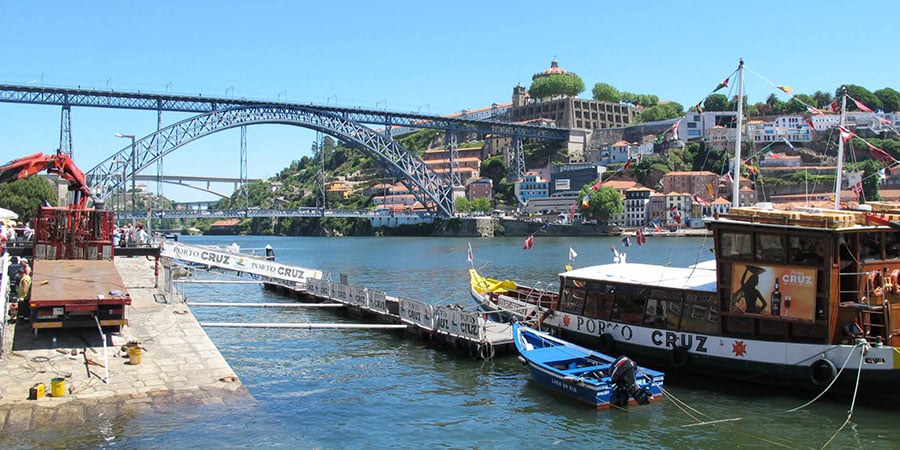 Food
On your to-taste list in Porto, you should include: fresh seafood, great cheese and Porto's famous sandwich 'francesinha' as well as the classic Portuguese staples such as bacalhau (cod) and pasteis de nata (custard tarts). For foodie fans, a visit to the city's most emblematic market is a must: Mercado do Bolhão.
Pocket-sized
Easy to walk thanks to its many pedestrian areas and easy to move around in public transport, Porto is very accessible and walker friendly. It is also very close to the coast, so if you fancy going for a swim or a stroll on the beach, Matosinhos is easily connected with the centre of town by metro, for example (here's where our Portuguese Coastal Way starts)
Contact our travel specialists for more information about the Camino de Santiago or book your holiday.