Why Challenge yourself to a Charity Trek?
If you are passionate about a cause then a charity trek is an activity that you can do to show your support. You may have seen the celebrities who take on the Kilimanjaro but do you know that charity challenges take place across the Camino de Santiago each year.
What is a Charity Challenge?
A Charity Challenge is an activity that you take part in to fundraise for a cause that is close to your heart. Organising a challenge like this may seem daunting but once you have a worthy cause in mind it is simply a matter of deciding the right Camino route to choose. When you decide to do a charity challenge you are giving back to a community. While you cannot resolve all of the issues around you, you can help to fundraise and promote the causes that you are passionate about.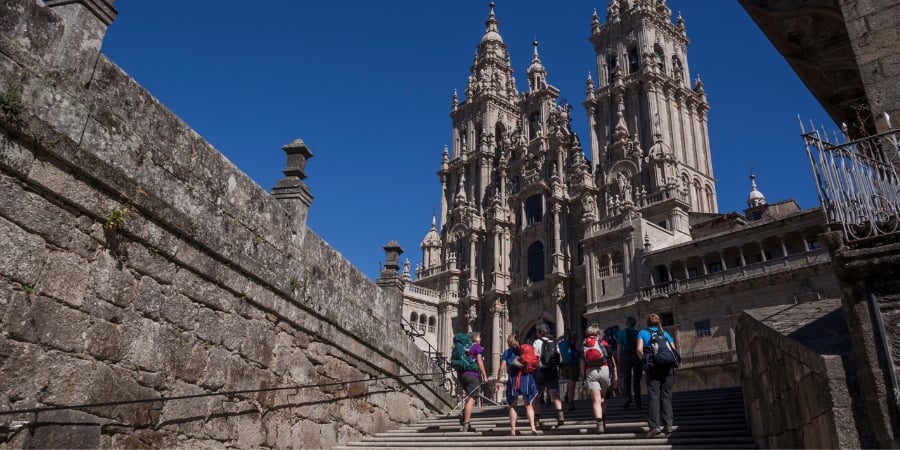 Your main goal for a charity challenge is to raise much needed funds for your preferred charity and engage in an activity that pushes you mentally as well as physically.
For many people, walking the Camino de Santiago is a challenge worth taking. Walking through many regions for several days at a time you will encounter fellow pilgrims, use your determination to keep going and create awareness for your charity.
Once you've raised the required amount of money, your main objective is to complete the challenge.
WALKING THE CAMINO FOR CHARITY
A charity trek is the perfect way to give back to a community you care about. Every year we team up with charities from around the world to help them get out on the Camino trails and fundraise for their worthy causes.
One benefit of such a trip is is could motivate you to start a fitness plan. To embark on a long distance walk will need to give yourself time to get in shape and prepare for your journey so it is a great way to get fit and healthy.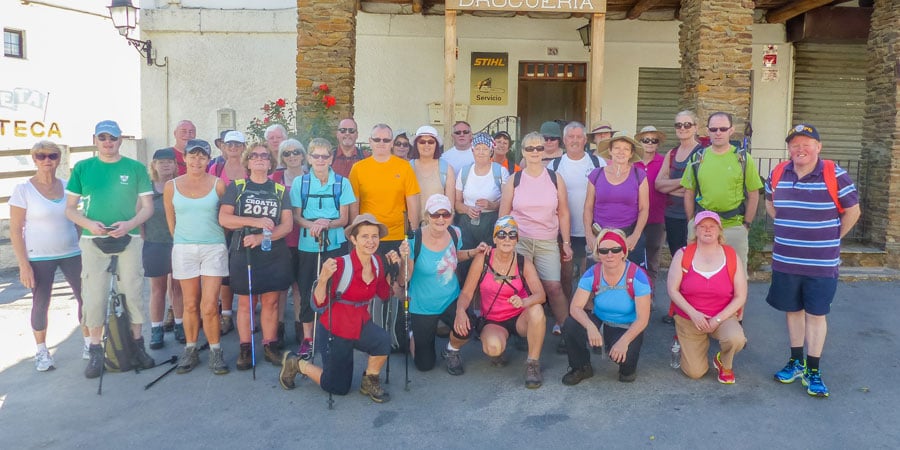 In addition to the charity benefits there are many personal reasons why people choose to do a charity trek. You will feel fitter, meet new people, be in a better mood and make a difference by showing your support the community. There is a great sense of fulfillment and selflessness that comes from partnering with a charity or supporting a cause.
From group charity treks to solo charity challenges, the many Camino routes and the varied terrains are suitable to a wide range of activities.
We will help you to prepare with our fitness ebook including a 6 month fitness guide for your trip. Our team will explain the items you need to bring along the way and advise you on the terrain to be expected on your chosen Camino route.
BEST CAMINO ROUTES FOR CHARITIES
These walks range from 1 week walking to 4 weeks walking over all different types of terrain. Some will take you through the forests of Galicia, others will guide you along the coastline of Northern Spain. Each route has its own special character that will give you life long memories to share with your family and friends.
HOW CAN WE HELP
Our expert Camino travel team are here to help you with your charity challenge every step of the way. We will book all facilities, accommodation and organise all logistics. Our team with liaise with the group leader on all points of action and everything you need to know regarding your chosen Camino route. Once you have decided on your route and you are getting ready for your journey we can arrange a talk or video call with your group to walk you through the steps and discuss the route.  Our team have walked and cycled many of the Camino routes so we know what you will need when you get out on the trails. From insider tips to packing advice we are here to answer any questions that you may have.
READY TO BOOK YOU CHARITY CHALLENGE?
If you're ready to book your Charity Challenge we are here to help. Our expert groups team have all your Camino details covered. We can take care of the logistics while you get ready to get out on the trails.