If you are looking ahead to planning your next Camino adventure in twelve to eighteen months' time, we cover the main factors you should keep in mind when you book your Camino trip.
When should I book my Camino trip?
If you know you would like to cycle the Camino or walk the Camino on specific days, we recommend you book as soon as you can. Allowing at least six to twelve months will be ideal, particularly if you want to travel in busy holiday periods, such as Easter, St James Day, or popular walking months.
*You might also want to read: What are the busiest months on the Camino?
Booking well in advance (at least six months) will mean the reservations team will be more likely to book first-choice properties for your trip.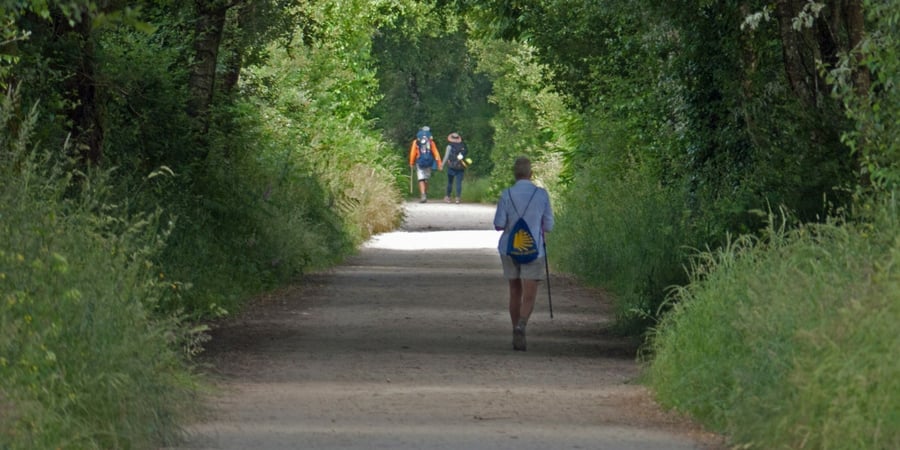 Last-minute Camino bookings
We consider a last-minute booking for anything booked between one week and two months before the departure date.
We always try to accommodate last-minute bookings, and we work with several properties for each route and stage of the Camino de Santiago.
However, some towns and villages along the way are pretty small. If you are looking to walk or cycle a popular section, such as the last stretch of the Camino Frances from Sarria in September, accommodation might not be available.
In that case, our team might recommend a suitable alternative route or section for you.
Camino Festivals
There are many unique festivals along the many Camino de Santiago routes and regions, and many festivals are due to take place in 2021.
We always recommend taking part in Camino festivals, as they add unique cultural insight to your trip.
Some of the festivals are small local events, but others attract visitors from all over the country and even abroad.
If you'd like to walk the Camino to experience a particular festival, we recommend you book as soon as possible.
Depending on the type of festival, accommodation in the city/town might be booked up nearly a year in advance.
Also bear in mind accommodation rates might increase during specific festivals.
*See our Camino de Santiago Festivals calendar.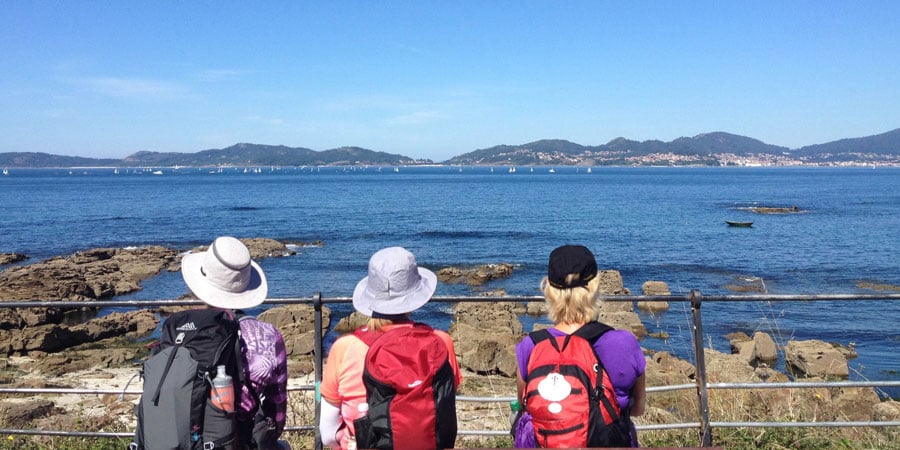 Camino Discounts
There are also other benefits when booking your Camino trip in advance.
At Camino Ways, our clients offer a series of Camino discounts.
Also, keep an eye on our social media pages and website to learn more about our special flash offers.
Generally, we offer a discount for booking in advance for the following year, so it pays to keep this in mind!
And, if you are a returning customer, you will always benefit from a 12% discount (even for last-minute bookings).
When are my Camino hotels booked?
Once you have paid your deposit (generally 20% of your holiday), the booking process starts, and our reservations team will start booking the Camino hotels for your trip.
If any of the hotels listed in the sample itinerary are unavailable, we'll book an accommodation of the same standard.
Depending on bookings and last-minute trips, they will all be confirmed in your holiday pack and sent to you generally one month before your departure date.
When should I book my Camino trip?
Now is a great time to book your Camino trip!
You might also want to read our Terms & Conditions for more information on how the booking process works.
For more information about the Camino de Santiago routes or to book your trip, contact our Camino travel specialists by filling out the form below.