Being a vegetarian on the Camino de Santiago can pose itself as a bit of a challenge at times. Pilgrims who adopt a pescetarian diet (ie. eat fish) will be spoilt for choice, particularly in Galicia.
For those who don't eat fish, following these tips and bringing a steady supply of snacks and a sense of humour will go a long way!
The Spanish love their food and you can guarantee that every little village in Spain will claim to be the best producers of one Spanish delicacy or another.
Cuisine varies widely from location to location but there are a few key veggie-friendly dishes that can be found all throughout Spain:
Tortilla
Allow us to introduce you to your new best friend, the ever reliable tortilla Española. Tortilla is a dish you may have heard referred to as Spanish omelette. It comes in many variations but veggies are best sticking to ordering the faithful 'tortilla normal'. The Spanish are serious about their tortillas and you could easily divide a room on opinions of what makes the 'perfect' tortilla.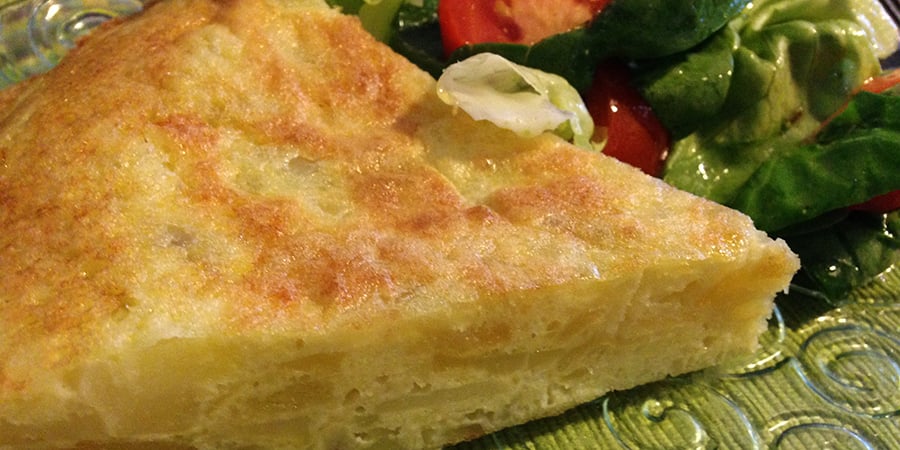 Espinacas con Garbanzos
This Spanish dish is simply spinach with garbanzo beans or chickpeas. Typical of the south of Spain, this dish is most commonly found along the Via de la Plata route but can be found all over Spain. Packed full of iron and protein this dish is just what you need to keep you fueled for your camino.
Ensaladilla Rusa
Translated as 'little Russian salad' this is a staple side dish in restaurants throughout Spain. It's a potato salad with carrots, peas and hard boiled eggs. It's a good combination of flavour, carbs and protein. As it is common to find this dish with tuna added, make sure to point out if you don't eat fish. This statement may be met with a look of incredulity, this is where the aforementioned sense of humour may come in handy.
Parrillada de Verduras
Vegetables lovers who see 'Parillada de Verduras' on the menu have hit the jackpot. It's basically a huge pile of grilled vegetables, generally shared between a couple of people but nobody will judge your poor vegetarian soul for eating the whole thing to yourself after a long day of walking.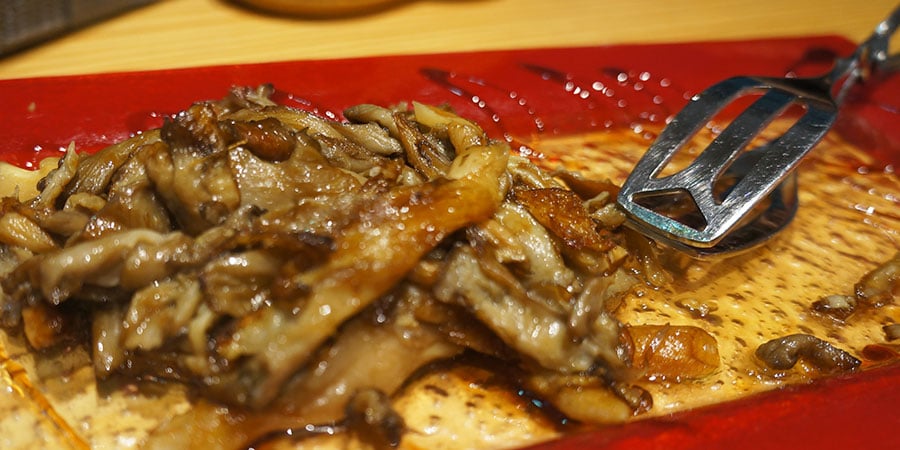 Setas a la Plancha
Although setas are often included in the Parillada de Verduras mentioned above, the mushrooms of Spain are so outstanding that I felt they deserved a paragraph of their own. In Spain, each variety of mushroom has its very own name and this particular variety is native to Spain so it's a must-try. The La Rioja region on the Camino Francés is particularly renowned for its mushrooms.
Gazpacho & Salmorejo
These cold tomato soups are another crowd divider. They are famous in the south of Spain as a refreshing option on hot days. The addition of bread into the mix makes Salmorejo the thicker, creamier cousin of gazpacho. Love it or hate it you at least have to give it a try!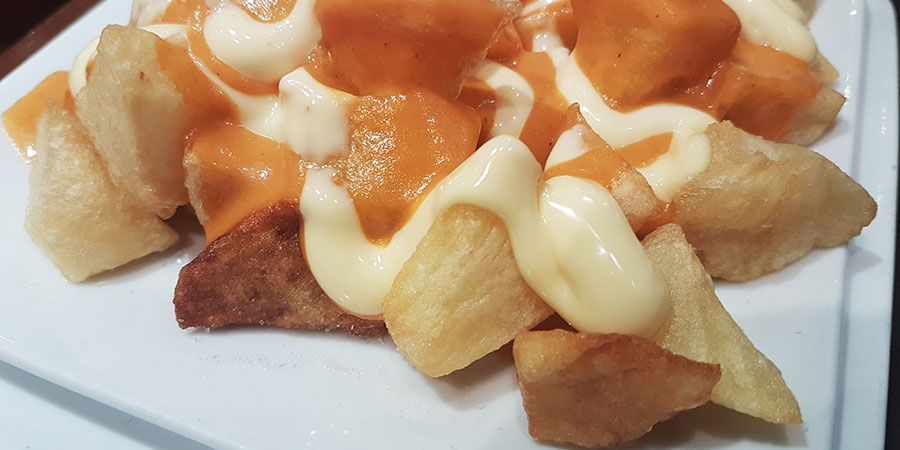 Patatas Bravas
For those occasions where ensalada mixta just won't cut it you can took into a portion of 'Patatas Bravas' at pretty much any restaurant or bar in Spain. These potato wedges typically come lathered in a delicious tomato or garlic sauce. Go on, you've earned it!
Pementos de Padrón
In Galicia, and increasingly in other parts of Spain, you will find the delicious Padrón peppers, simply fried with a sprinkle of seasalt. Another must-try!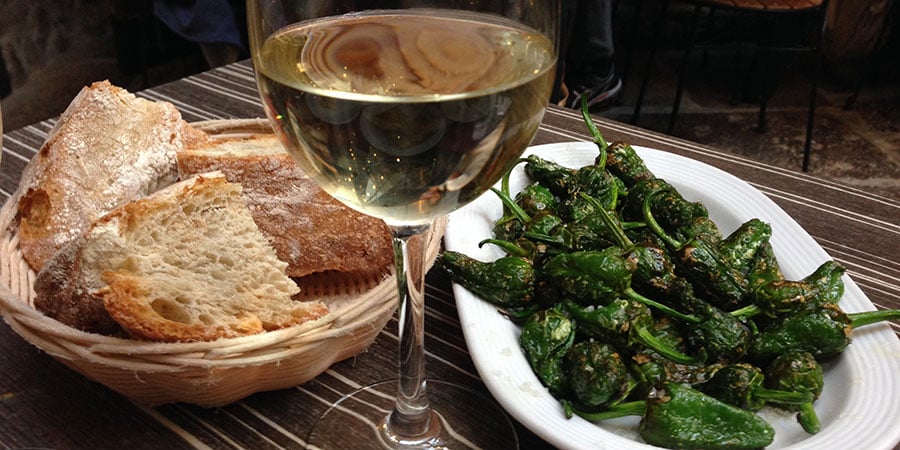 Useful phrases
Rather than simply stating that you are vegetarian it's more useful to state what it is that you don't eat, as many Spaniards often don't class 'jamon' or even chicken as meat.
Soy vegeteriano/a ('I'm vegetarian)
No como carne ni pescado (I don't eat meat or fish)
To learn more about the types of food available on the Camino and what foodie treats to expect on your journey please download our Free Camino Food eBook.
For more information about the Camino de Santiago routes or to book your Camino holiday, talk to our travel specialists