6 Unmissable Christmas Activities in Santiago de Compostela
Whether you're heading to Santiago for a little pre-Christmas holiday or if you happen to be finishing up your Camino de Santiago (quite a chilly walk we'd imagine) during the festive season, there are some unmissable Christmas activities to keep you entertained in this Spanish city.
If you want to seek out the nativity cribs, have a hot chocolate and a stroll, browse the markets or even just relax with a glass of wine, there's something for everyone at Christmas in Santiago de Compostela.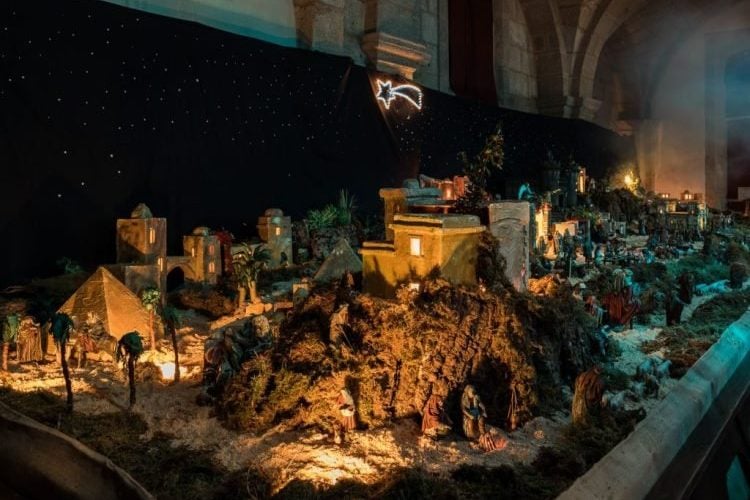 1. Belén de San Fiz
From December 4th to January 5th, pilgrims, locals and tourists can visit the crib (also called 'belén) at the church of San Fiz de Solovio. Made up of over 500 hand-carved figures, with day/night special effects and a river with running water, this crib is the undisputed jewel of the festive season.
2. Praza do Obradoiro Crib
The city will be looking even prettier than usual, with Christmas lights and decorations all over town. Praza do Obradoiro will also have its annual crib, located just outside the Pazo de Raxoi.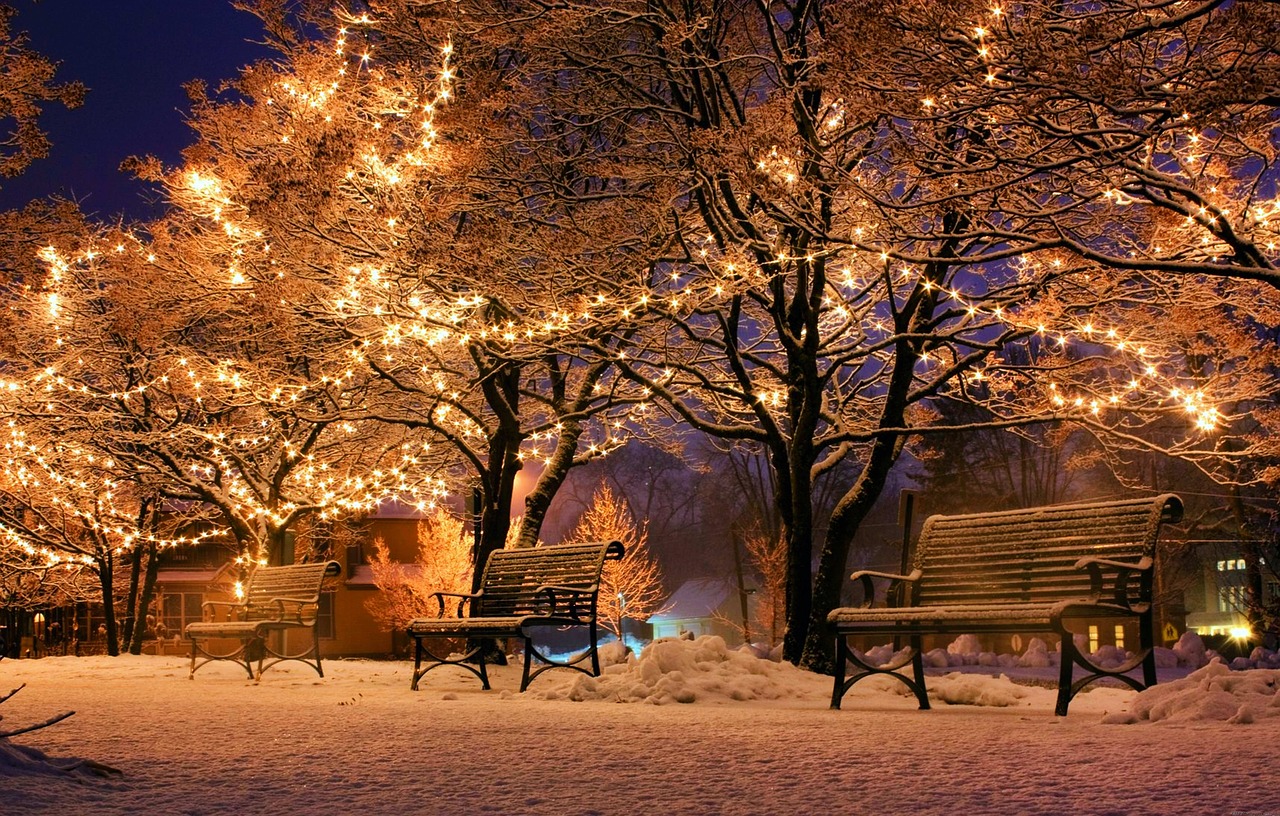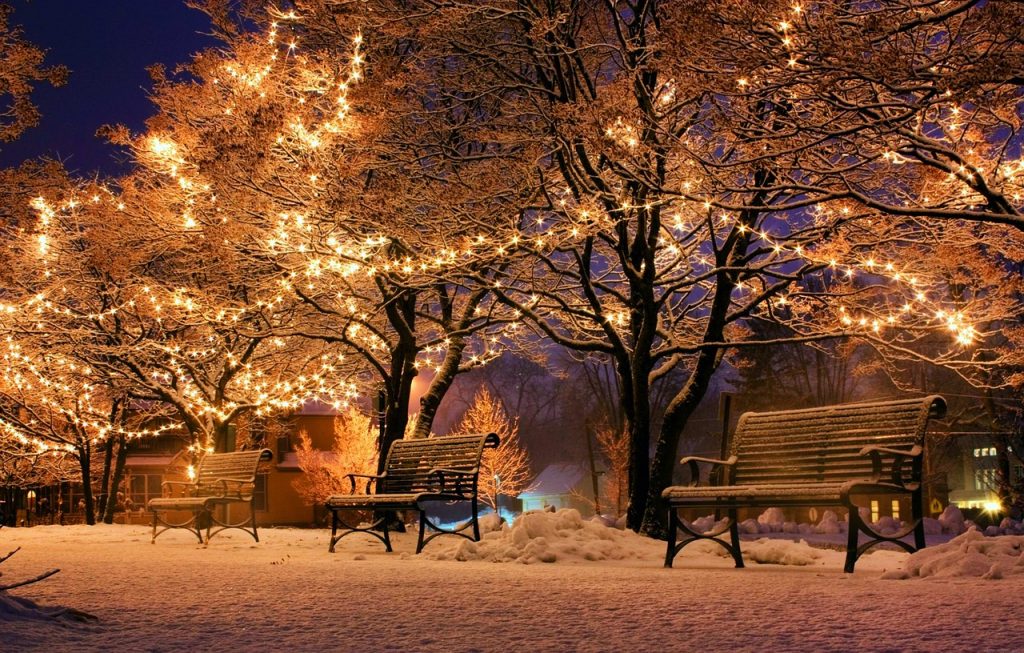 3. Ice Skating in Alameda Park
Whether you're 8 or 80, the sheer thrill (and sometimes fear) that comes from a chilly day of ice-skating is unmatched. If you're in Santiago during the Christmas period, there will be an ice rink at Alameda Park, the city's favourite green space.
4. Christmas Cookery Workshops
A Christmas cookery workshop (Compostela Gastronómica Nadal) is a unique experience for the whole family. Provided by the famous food market in Santiago (Mercado de Abastos), this is a great opportunity to have some fun while learning a valuable skill and brushing up on those all-important cooking skills!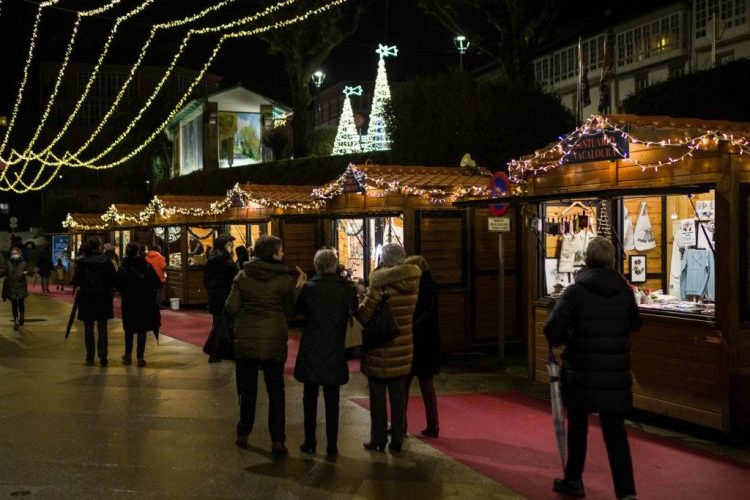 5. Christmas Market in Praza da Quintana
Praza da Quintana is home to Santiago's first Christmas Market, featuring over 50 stalls with crafts and Christmas-related items such as ceramics, trees, flowers and other Christmas decorations. You'll also find delicious and seasonal food, workshops, a carousel and a variety of music and entertainment events.
6. Botafumeiro
While there are many chances to see the Botafumeiro during the year, the experience is all the more magical at Christmastime. You'll be able to see the Botafumeiro during mass in Santiago Cathedral on Christmas Day, December 30th and on Epiphany Day on January 6th.
We hope you manage to tick some of these unmissable Christmas activities off your list if you find yourself in Santiago over the festive period. For more information about Christmas in Santiago and to stay up-to-date on with possible changes, visit Santiago Turismo.
If you'd like more information about the Camino de Santiago, our Camino routes or to book your own Camino adventure, please don't hesitate to contact us.
Photos courtesy of Santiago Turismo.