Camino Preparation Tip #2: T-Rex Syndrome
D-Pete Health & Fitness Clinic in Dublin focuses this month on the T-Rex Syndrome: the obsession with exercising only the legs!
Yes, exercising those legs is important, but making sure your stomach, hips and lower and upper back are strong will be paramount for your Camino.
As you walk, jog or climb stairs, the weight of your upper body is transferred into the hips and lower back, and in turn into the knees and ankles.
The hips and lower back are the focal points for distributing weight throughout the lower body.
If these areas are weak, simple activities such as walking, jogging, climbing stairs will place continuous stress on the body and could result in injury if left unaddressed.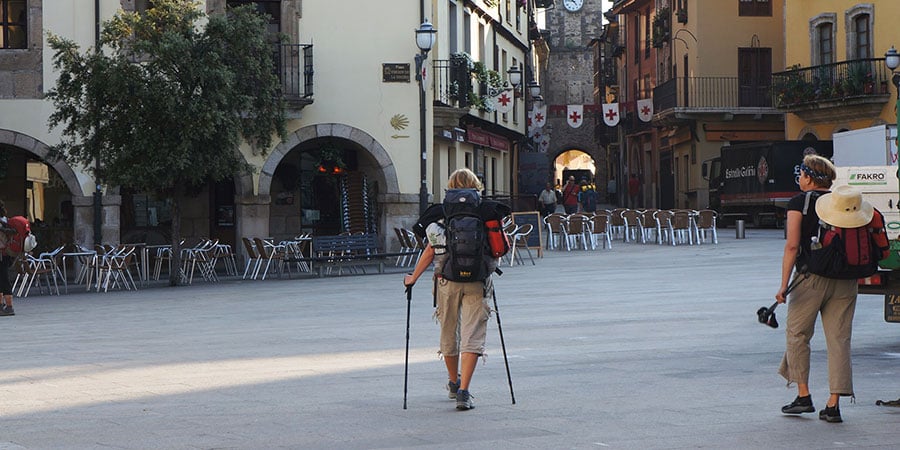 NOTE: It is very common to have a weak stomach, hips, and/or lower back.
Risk factors include:
Prolonged sitting (desk-based job, driving)
Lack of exercise
Poor posture (sitting, standing, performing repetitive movements)
Some Guidance:
Get assessed
What are the areas that need to be strengthened?
Find out what fitness program will be best suited to you.
Look at Core Strength training exercises
Upper body exercise
Your Camino will consist of long walks. You will have your backpack and your walking poles so making sure you have good upper body strength will go a very long way on the Camino.
Be prepared to enjoy your Camino!
Continue reading our preparation and fitness plan by D-Pete:
Let us know if you have any questions about being ready for your upcoming trip by filling out the form below: