San Sebastian European Capital of Culture 2016
San Sebastian, or Donostia in Basque, is a city of two names, different languages and conflicting attitud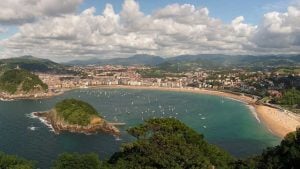 es. There is something almost paradoxical about the Basque capital. Even the landscape contains an element of disparity, between the beach and the city and the lush greenery that envelope it. A gastronomical "mecca" as it has been dubbed in recent years due to its status as having the highest concentration of Michelin stars per capita than any other city in Europe. While foodies flock from far and wide, the grungy Basque charm hasn't been lost in its new status. The rebellious spirit of the Basques remains to bring the city back down to earth. This contrast is part of what makes the city so alluring, making San Sebastian the perfect choice for the European Capital of Culture 2016.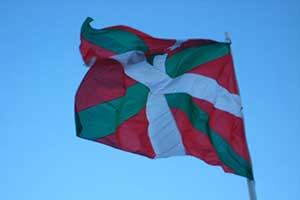 So why San Sebastian?
Well, for obvious reasons (did I mention the food?) but also for some not so obvious reasons. The campaign put forward by San Sebastian to become next year's capital of culture was one centred on the recurring theme of co-existence. A city characterised by conflict, the vision for San Sebastian/Donostia European Capital of Culture 2016 is to bring people together, regardless of political beliefs or background, in celebrations of all things cultural.
What's going on?
The projects for the coming year are anchored to a number of key themes presented in the form of 'lighthouses' and include the lighthouse of peace, life, voices and finally 'waves of energy'. There have been 458 proposed activities featuring over 500 artists, ranging from music, cinema and theatre to the spoken word and everything in between.
What else is there to do?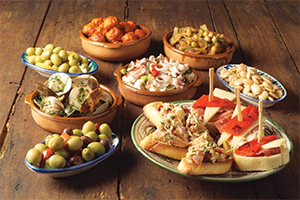 First things first; the food. There's only one thing for your first night in San Sebastian, head straight to the old part of the city and take a Txikiteo, which is the term given to the quintessential Basque activity of pintxo crawling. Want to know the best places to eat? Half of the fun of San Sebastian is figuring this one out for yourself! With such variety, there's something to fit everybody's tastes.
Now to work off all those pinxtos; another great way to enjoy the city is to take the pleasant little hike up to the Mount Igeldo and take in the spectacular panoramic views of San Sebastian in all its glory.
San Sebastian is the starting point of the Camino del Norte. We recommend arriving a couple of days early and soaking up the city's infectious energy before you set on your way!
For more information about San Sebastian, the Camino del Norte or to book your trip contact our travel specialists.