Photographing the Camino de Santiago
Photographer Ralph LaForge shares his tips for photographing the Camino de Santiago
Walking (or cycling) the Camino necessitates a means to capture the moment. While no camera sensor can match the mind's eye and imagination for color, contrast and composition. For most pilgrims, a camera (or two) is essential for personal visual documentation.
As a photographer and one who has walked and cycled nearly all of the Camino pilgrimages and who has used smartphones, mid-range and high-end cameras and lenses to capture the Camino's spiritual, architectural and geographic ambiance, I will offer a few practical suggestions.
Keep in mind these recommendations are for those new to the Camino and/or who have little to moderate experience in photography as most dedicated serious photographers know their craft well and what equipment to use. By absolutely no means do you need expensive cameras to capture stunning images – camera work and selection is a matter of personal taste and ambition.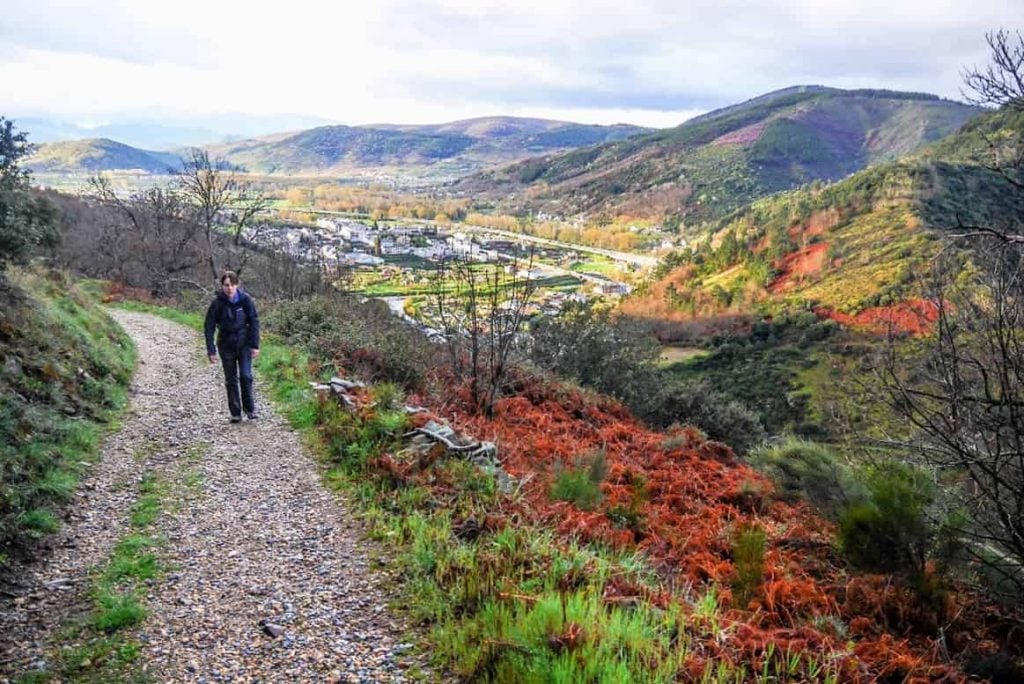 First things first. Consider your photographic intention – do you want to ultimately edit and enhance your pictures after your trip? If so, it does make sense to purchase at least a mid-price range camera that has the capability of shooting both in regular JPEG (most common recording format) mode and RAW (minimally processed digital negatives) mode and has the ability to capture at least 16 megapixel images.
Editing RAW images give you much more versatility with colors, contrasts, and hues. That said most digital cameras today, at least the ones priced $250-1000 can give you excellent color and black & white photographs right out of the camera but can also shoot in RAW format to be edited later and most cameras now allow you to shoot both JPEG and RAW at the same time.
An important consideration is whether to use a DSLR (digital single mirror reflex) or mirrorless camera. Either one will be perfectly suitable for photographic quality but the utility and popularity of mirrorless cameras have the advantage of being smaller and lighter weight, many of which with sensors that rival in light capture and resolution of larger sensors in higher-end DSLRs.
Your legs and back will notice every additional pound or kilogram of weight you carry and mirrorless cameras can be 1-2 lbs lighter than DSLR cameras by comparison. I have three suggestions I will share with those relatively new to the Camino and/or travel photography:
Perspective: There are two fundamental perspectives in travel photography, particularly for the Camino: Personal perspective – photographing exactly the way you see the image (eg. the personal and/or spiritual meaning of the subject matter, color, shadows, field of view) and your audience's perspective – i.e., how you want your viewers to see the picture.
The first perspective involves "shooting from the hip" without any advanced camera settings (for example removal of shadows) other than having the camera in a reasonably basic auto or programmed mode. Most respectable point-and-shoot compact digital cameras with a fixed lens perform acceptably for this perspective.
The second perspective (your audience) includes manipulating special camera settings during the shoot but especially in "post-processing" (editing your photos after you download them on a PC) via one of the many digital processing software programs e.g., Elements, Lightroom or Capture One.
Which perspective you choose is a matter of personal preference and intent and often times can certainly be an amalgam of both. That said and most importantly – do not undervalue capturing your personal vision on what is artfully and spiritually meaning to you. Photographs that capture special poignant memories cannot replace the sharpest photograph won in a photo contest. Below is such an image caught with a used Olympus TG-5 pocket camera set on dramatic mode at 12 megapixels (last moon-lit segment of the English Way).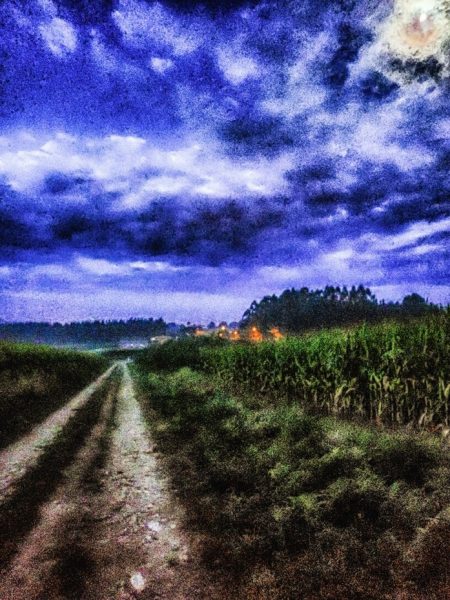 Automatic or manual exposure: All digital cameras permit you to shoot with automatic exposure and light sensitivity or you may shoot manually where you select the aperture, shutter speed, and light sensitivity (iso) according to the light and composition you wish. Generally speaking, I would recommend the automatic exposure mode for scenes that appear quickly where you may not have time to selectively adjust exposure settings.
Variety of lens focal lengths: You should be prepared to take wide angle shots for the broad Spanish/Portuguese/French landscape, agrarian, and architectural views particularly for countrysides, lagoons and in cathedrals and small chapels (a 28mm lens or smaller, 12-24mm ideal). Be prepared to use longer focal lengths, e.g., 150-300 mm, to isolate distant and special subject compositions. Of course, single multipurpose zoom lenses can do both – e.g. a 24-120mm lens or even a 28-300mm lens but there are many more. Select example images and focal lengths are displayed throughout this article.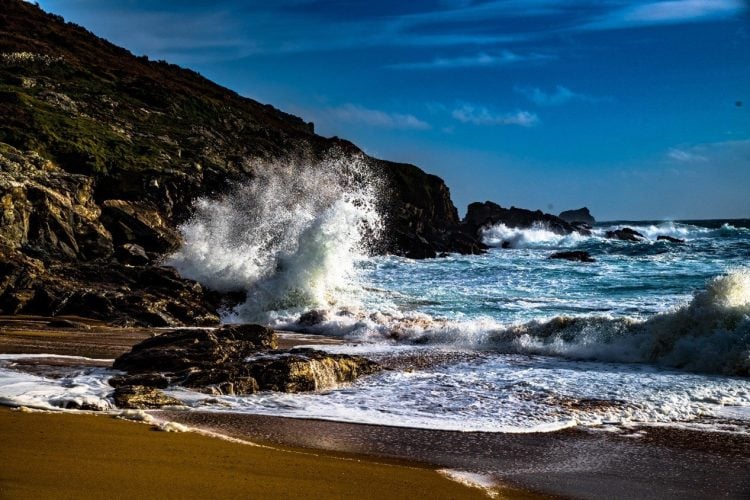 Smaller mid-price-range mirrorless digital cameras with either a fixed multi-purpose digital zoom lens or interchangeable lens option (e.g. Fujifilm X100 series, XT-2, 3 or 4, Lumix ZS100 or 200, Lumix GX8 or 9, Olympus OM-D series cameras, Sony RX100 V series) are among the best all-around cameras because of their much smaller size and versatility. But know there are scores of other excellent camera options within this class of small to intermediate-size digital mirrorless cameras. If you have a choice to purchase a "weather sealed" camera, nearly all camera manufacturers have such models, this would be very helpful as anyone who has walked or cycled the Camino knows there will be times where wind, rain, fog, and even snow will prevail depending on the season.
Ensure you look for the spec "weather sealed" on the feature list of a prospective camera to purchase. The first camera I used on the Leon to Santiago Camino trek was a $300 Lumix GX7 16 megapixel camera with a 14-45 mm lens and I have to say many of the photographs I shot with this intermediate size digital camera match up as well as those I have since taken with considerably higher-end Leica, Fujifilm and Nikon cameras. That said, this camera was not weather sealed and how it held up to considerable rain and snow was miraculous.
If you can only use a fixed lens camera, particularly one with a multi-focal length zoom lens, ensure that it has at least a 24mm wide angle or wider field of view for which you will need to capture the expansive beautiful Spanish landscapes and towns. Perhaps if you were given just one fixed lens camera to carry on any of the Camino pilgrimages, the Fujifilm X100V would be my choice as it is a fixed 23 mm lens (no zoom) light-weight 26 megapixel sensor and is weather-sealed with superb imaging capabilities.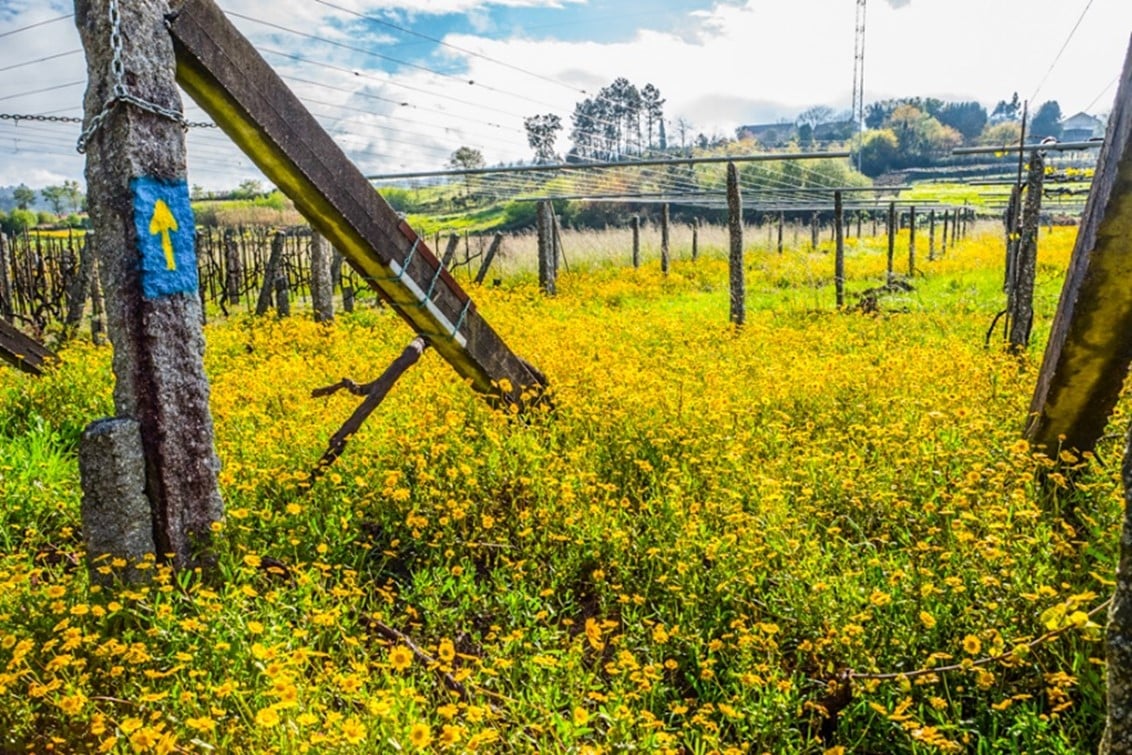 Memory cards: There are a lot of options, not only differing in speed and capacity, but also brands and cost. And even though the SD format is the most popular there are other formats too, including Compact Flash, microSD, XQD and CFexpress. Depending on your camera's sensor size and megapixel count (i.e., its ability to capture special detail in an image), you will need to consider the size of the memory card you use.
If you are spending 3-4 weeks walking or cycling the Camino, I would suggest at least several 32 gigabyte memory cards or at least one 64 or even 128 gb card. Above all, back up all of your photos as soon as you return home. Rule of thumb: a 16 mp camera with a 32 gb card can shoot ~5000 regular JPEG images whereas if you are shooting in Raw it's ~570 images. A 24mp camera (fairly standard with higher end cameras) with a 32gb card – ~4000 jpegs or ~400 Raw images.
Image detail especially for printing: The general rule for high quality sharp prints is 300 pixels per inch. So an 8×10 inch print needs 8x300x10x300 = 7.2 megapixels. One can still make very nice 8×10 inch prints with less megapixels, but the lower the megapixel count, the softer the image. All of the digital cameras exemplified in this article except cell phones have at least 16 mp sensors (i.e., 16 mp per saved image).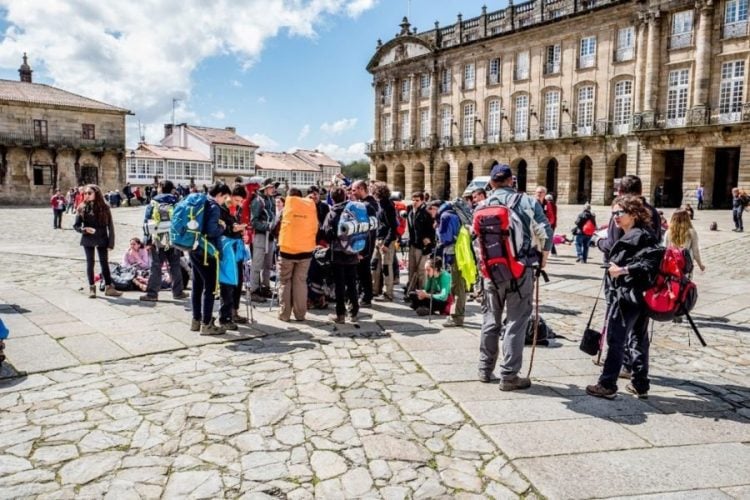 Smartphone cameras – specifically newer iPhone or Android cell phone cameras. In the last several years, cell phone camera image sensors have improved markedly in both image resolution, dynamic range, and light sensitivity, some even rivaling many of the mid-range and higher-end digital cameras. The vast majority of modern cell phones use Sony image sensors which are quite formidable for photographic quality. For still photography – newer cell phones, e.g. Google Pixel II and higher, Samsung Galaxy S and Z series, iPhone 11 and higher, can take remarkable photographs.
The main downside of smartphone cameras is that they often are restricted to narrow fields of view, e.g., and better focus options, likely to have a more cumbersome lens zooming mechanism, and are not impervious to damp or rainy weather.
Price ranges for select digital, DSLR and mirrorless travel cameras (mostly priced by the camera's number of functions, sensor and autofocus capability, capture rate, and video function. Note that some of these prices include the camera body plus lens):
$250- 600
$600-1000 (most economical for quality and price)
$1000-1600
>$1600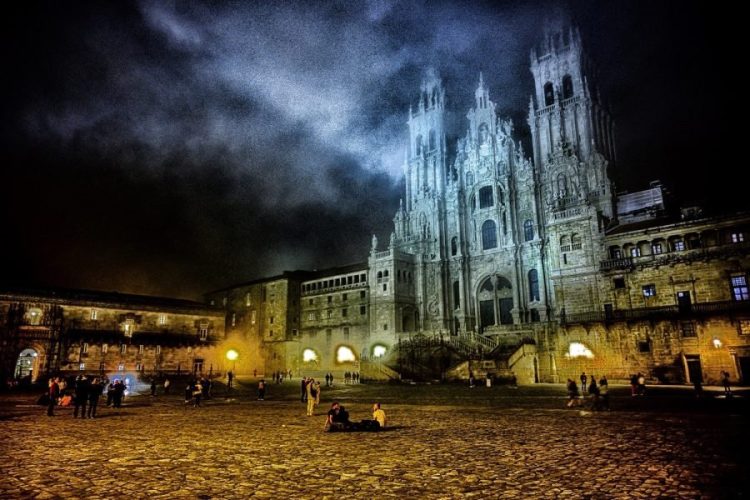 Example cameras by price range (these are just a few, note that many of these prices include both the camera and a "kit lens" i.e., usually a basic fixed or zoom lens):
$250- 600: Canon EOS M100, Canon G9X, Canon EOS Rebel T6, Fujifilm X-A5, Fujifilm XF10, Nikon Coolpix P900 & A900, Nikon D3500, Olympus PEN E-PL8, Olympus TG-4 or 5, Sony a6000, Sony RX100
$600-1000: Canon EOS M6, Canon EOS Rebel T6i, Canon EOS Rebel T7i (EOS 800D), Fujifilm X-T20, Fujifilm X-A7, Fujifilm XT100, Panasonic Lumix GX8 or GX9, Nikon D7500, Nikon D5600, Olympus OM-D E-M10 Mark III, Olympus OM-D E-M5 II, Sony a6400, Sony a7 or a7ii
$1000-1500: Canon EOS 7D II, Canon EOS 80D, Canon EOS M5, Fujifilm X-E3, Fujifilm X100F or V, Lumix GX-9, Nikon Z fc, Nikon Z 50, Olympus PEN-F, OM-D E-M1 Mark II, Sony RX100 M6, Sony a6400
$1500: Nikon D750, Nikon Z6, Z7 or Z7II, Nikon D850, Canon EOS 6D II, Canon EOS 5D Mark IV, Canon EOS R3, Fujifilm X-Pro2, Fujifilm X-T3 & 4, Leica TL2, Leica Q or Q2, Lumix DC-S1, Olympus OM-D E-M1X, Sony a9, Sony a6600, Sony Alpha 1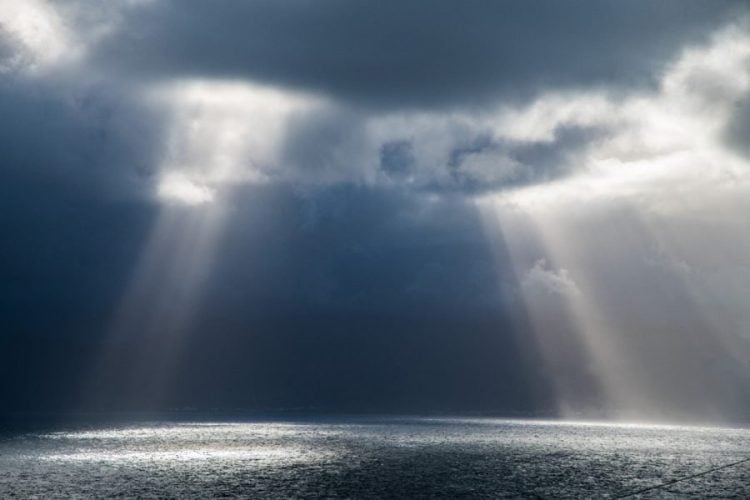 Final points:
Photographic law in Spain – There are certain restrictions when photographing people in public in Spain and this includes people on the Camino. Spanish photographic law requires consent for action related to a picture of a person in a public place, i.e. you are required to get the subject's permission to take their picture unless they are part of your family or immediate group. More information here.
A point that probably needs mentioning here is photo editing, i.e., post-processing. Many cameras produce very nice jpegs right out of the camera but if you are like me, I like to "fine tune" light, clarity, and sometimes color hues of RAW images. Most camera manufacturers have their own fairly simple editing software included with the camera via a disk or download link. If you are more serious about ultra fine-tuning your photos. three of the most professional grade editing software programs are Elements, Adobe Lightroom, Capture One, and On1 Photo RAW – all of which are competitively priced.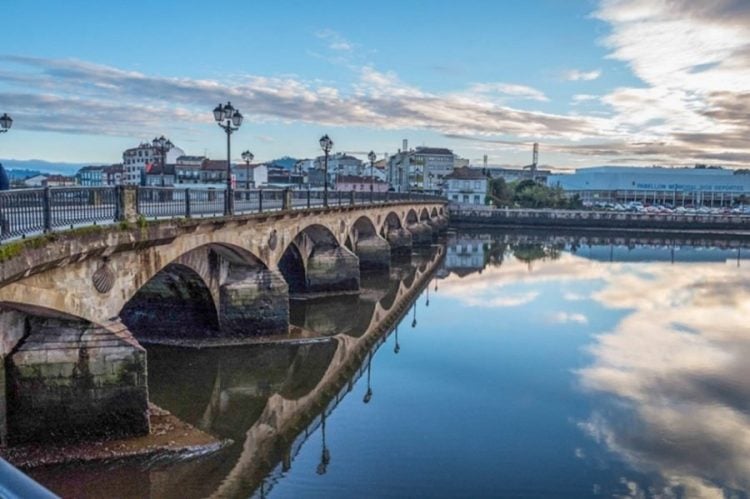 As a final suggestion, I would recommend having at least two means of capturing the Camino, aside from your eye and brain of course: a smartphone and at least a mid-range digital camera that can capture at least 16 megapixels per photograph. Your smartphone can be a reliable backup to your primary camera and oftentimes can match the dynamic range and color range of your primary camera.
In any event for many of you, this will be a once-in-a-lifetime pilgrimage and one that deserves many exceptional photographic and spiritual impressions to savor.
Article Written by Ralph LaForge, MSc, FNLA, CLS
Ralph is a physiologist and Diplomate of the Accreditation Council for Clinical Lipidology. He is on faculty in the program of Complimentary and Alternative Medicine at the University of North Carolina Chapel Hill. He is a consultant to many health care and accountable care organizations in preventive endocrinology and preventive cardiology. He is associate editor of the American College of Sports Medicine's Health and Fitness Journal and the Journal of Clinical Lipidology. He is also a professional photographer utilizing Nikon and Fuji photographic systems.
For more information about the Camino de Santiago routes or to plan your trip, contact our travel experts.