6 Movies About Walking the Camino de Santiago
Movies featuring the Camino de Santiago are both inspiring and full of adventure. The 6 Camino movies below are exactly that and they offer a sense of nostalgia for those who have already walked the way. If you have yet to walk the Camino, these movies are sure to inspire your trip.
The footage in the Camino movies will familiarise you with the rugged landscapes along the many routes and provide examples of the unique individuals you might meet on your next tour. So this weekend, we suggest that you get a bowl of popcorn, and a good bottle of Spanish wine and prepare to be motivated to go on a journey of a lifetime.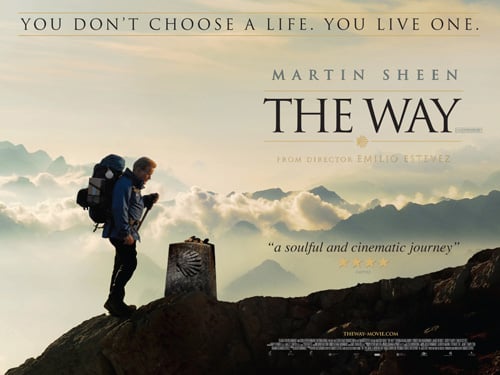 1. The Way (2011)
This is probably the most famous movie about the Camino de Santiago. The story follows a loving father and son plot, detailing the journey of Thomas Avery (actor Martin Sheen) along the Camino Frances to Santiago de Compostela. The film starts with the death of Mr Avery's son, played by Emilio Estevez. Mr Avery uses various points along the Camino to scatter his son's ashes.
We get a glimpse into the types of characters you could bump into while walking the Camino. Each character has a unique reason for taking on the long-distance journey, but the plot focuses on Thomas's mourning, sense of loss and spiritual motivations behind the walk.
There are some great scenes of Northern Spain's landscapes that you will find yourself trekking across and the quaint villages with friendly locals.
2. Walking the Camino: 6 Ways to Santiago (2009)
This is a great documentary film for anyone interested in learning about the Camino Walk. The director Lydia B.Smith and her crew begin their journey at St. Jean Pied de Port, travelling to the finish line at Santiago de Compostela. They meet over 15 pilgrims and interview many Camino experts along the way.
This short movie gives us fresh insights into why people may choose to take the spiritual walk across Northern Spain. The crew's experiences are recorded, and much of the footage is in a personal diary format.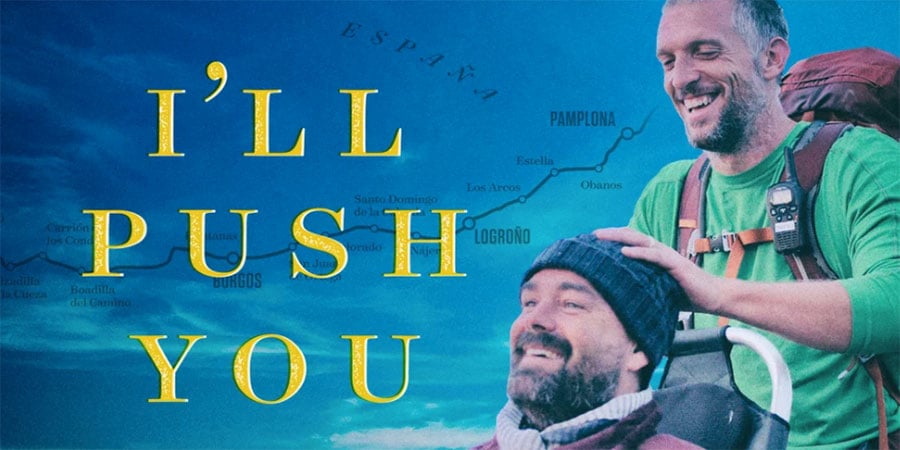 3. I'll Push You: A Journey of 500 Miles (2016)
Best friends Justin and Patrick decide to embark on the Camino journey together. After Justin was diagnosed with a rare neuromuscular disease that left him without using his arms and legs, he was confined to a wheelchair. As it had been Justin's dream to walk the famous Camino de Santiago, Patrick agreed to push him along the route. This is a beautiful story of friendship and overcoming boundaries with highs, lows, challenges and emotions.
4. Tres en el Camino (2004)
This critically acclaimed documentary is also called 'Within the Way Without'. The story tells the journey of three individuals; one lonely man from Holland, a Japanese poet and a strong Brazilian girl. Each character walks the Camino in different seasons of the year and for various reasons. The expedition affects each of them in a unique way. This film has recently been made available to watch on YouTube.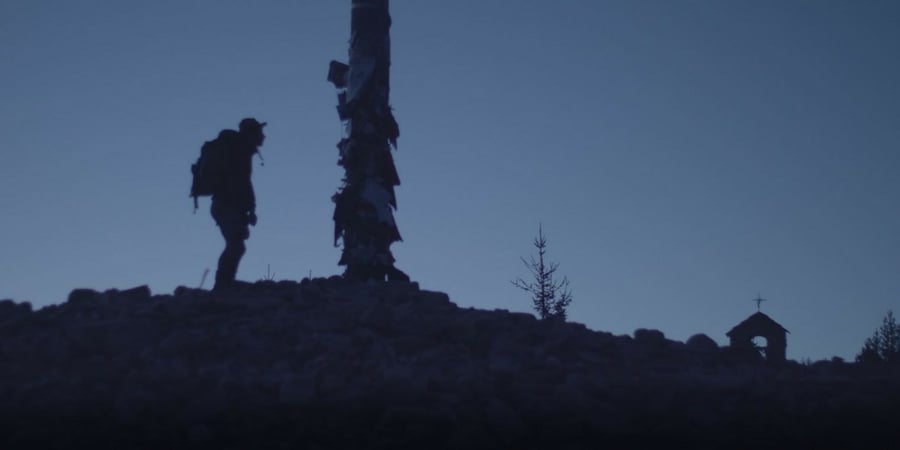 5. Oh Ye of Little Faith (2004)
Paul Tobey is both a renowned filmmaker and a pianist. This is evident in his movie with some beautifully composed music. In this film, we get to sample the stunning scenery along the route of Camino Frances. It also brings us closer to the pilgrim's spiritual journey with interviews of some modern-day spiritual adventure seekers.
6. Camino, the journey to Santiago (2013)
'Camino, the journey to Santiago' is a short independent documentary filmed by Alicia Wszelaki and premiered in 2013. Beautifully shot, this intimate film follows the Camino journey from St Jean Pied de Port to Fisterra. In 2013, we interviewed director Alicia about her Camino movie.
We hope you enjoyed this article about 6 Camino movies to inspire your next adventure. Do you know any inspiring movies about walking the Camino de Santiago? If so, we would love to hear about them.
If you want more information about Camino de Santiago routes, please don't hesitate to contact us or explore our Camino de Santiago Planner.