Do I Need a Visa for the Camino de Santiago?
The Camino de Santiago, often referred to as the Way of St. James, is a network of pilgrimage routes leading to the Cathedral of Santiago de Compostela in northwestern Spain. The journey attracts travellers, pilgrims, and adventure enthusiasts from across the globe. If you're a non-European dreaming of embarking on this spiritually enriching trek, you're probably wondering about the entry requirements for Europe. The good news is that the process has been simplified to some extent, thanks to a new system that will be introduced in 2025—the European Travel Information and Authorisation System, or ETIAS.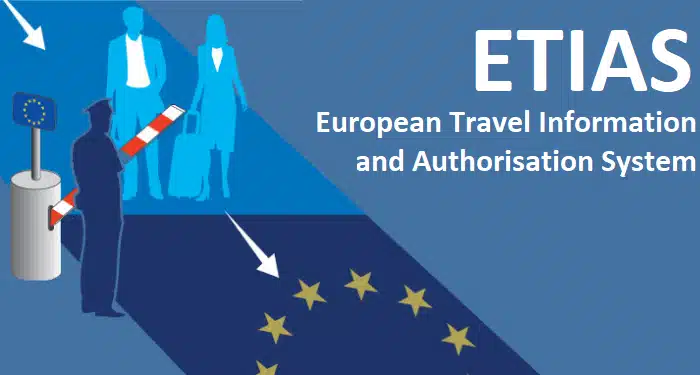 Understanding the Basics of ETIAS – Visa for the Camino de Santiago
ETIAS is not a visa but rather a travel authorisation waiver. This system aims to enhance the security of the Schengen Area and streamline entry procedures for non-European, visa-exempt travellers. The Schengen Area comprises 26 European countries, and additionally, ETIAS will also cover Bulgaria, Cyprus, and Romania. Travellers can apply online, providing details such as passport information and basic personal data. A small fee is applicable for the application, and authorisation is generally processed within a few days.
Once approved, your ETIAS authorisation will be valid for three years or until your passport expires, whichever comes first. With this authorisation, you can enter the Schengen Area for short stays of up to 90 days within any 180-day period. It's crucial to note that while ETIAS makes the entry process easier, it doesn't guarantee admittance. Border guards may still deny entry if they deem you a security risk.
Do You Need ETIAS to Walk the Camino de Santiago?
The answer depends on your nationality. If you hail from one of the over 60 visa-exempt countries included in the ETIAS system, then yes, you will require an ETIAS authorisation from 2025 onwards to enter Spain and walk the Camino de Santiago. However, if you are from a country that is not visa-exempt, you will still need to apply for a Schengen visa through traditional methods. Visa for the Camino de Santiago.
How Does ETIAS Benefit Travellers?
There are several advantages to the ETIAS system. Firstly, it improves security by pre-screening non-Europeans travellers and identifying potential threats. This not only makes the Schengen Area safer but also reduces the workload for border guards. Secondly, for visa-exempt travellers, the ETIAS system provides a straightforward and efficient way to obtain entry authorisation, simplifying their journey to the Camino de Santiago and other European destinations.
Practical Steps to Get Started
Research Your Eligibility: Check if your country is on the list of visa-exempt nations for the Schengen Area.
Apply Online: If you're from a visa-exempt country, apply for ETIAS authorisation online. The process usually takes just a few minutes.
Wait for Approval: Once submitted, your application should be processed within a few days.
Travel with Confidence: Once approved, you can enter Spain and commence your Camino de Santiago adventure, knowing you're authorised for entry.
In Summary, do I need a Visa for the Camino de Santiago?
Walking the Camino de Santiago is an enriching experience that many aspire to undertake at least once in their lives. If you're a non-European citizen, understanding entry requirements is crucial. From 2025, the ETIAS system will make this process more straightforward for visa-exempt travellers. While it's not a guarantee of entry, it does simplify the procedure and improves security for everyone involved. So if the Camino de Santiago is on your bucket list, start planning and make sure you're aware of the new ETIAS requirements.
In conclusion, the introduction of ETIAS in 2025 marks a significant shift in how non-Europeans can enter the Schengen Area, including Spain, for short stays. If walking the Camino de Santiago is your dream, being aware of these changes will help you prepare for an unforgettable journey.
Contact us for more information.