Cod With Cauliflower Recipe
Do you fancy yourself a chef? Would you like to give our cod with cauliflower recipe a try? Grab your apron because you're about to!
One of Galicia's classic Christmas dishes is Cod with Cauliflower. Traditionally eaten on Christmas Eve, the biggest family reunion of the year, Christmas cod always goes down a treat.
While you may have encountered this dish during your Camino de Santiago trip, it is typically a Christmas dish in Galicia, as is shellfish. We hope you enjoy putting your own spin on our Cod with Cauliflower recipe.
Ingredients:
1 big cauliflower
1 kg of salted cod
1 kg of potatoes
1/4 ltr of olive oil
2 garlic cloves, sliced
1 tablespoon of sweet smoked paprika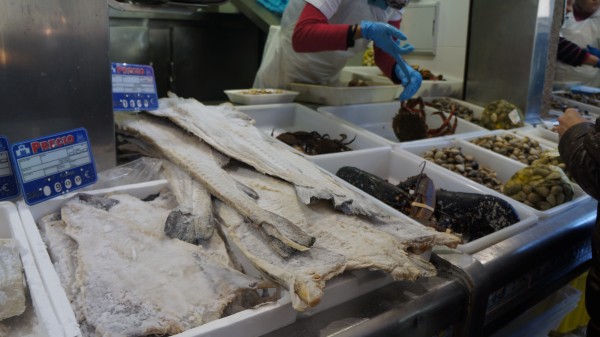 Preparation:
Chop the salted cod in rectangular pieces (roughly 10x15cm for example), making sure they are not too thick. You should leave the cod 'desalting' in water the day before (between 24 and 48 hours depending on how salty you'd like it) and change the water at least once every 12 hours.
Method:
Power boil the potatoes with the cauliflower and a pinch of salt for approximately 20 minutes.
Drain the cod and add it to the potatoes and cauliflower for the final 10 minutes until it's cooked.
In a separate pan, cook the garlic in olive oil. Once it's golden, take it off the heat and add in the paprika.
Take half a glass of the water from the boiling potatoes, cauliflower and cod and add to the garlic mix.
Drain the fish and the vegetables and place them on a serving dish. Drizzle the garlic/paprika/oil mix over the fish and vegetables for a delicious final touch.
Serve warm and enjoy the evening!
For more recipes and a variety of articles for the foodie in your life, visit our Food & Wine section.