FAQ: What kind of Camino tours do you offer?
At CaminoWays.com,  we organise Camino tours for solo travellers and groups of all sizes, whether you'd like to walk or cycle. Here's an overview of our popular tours: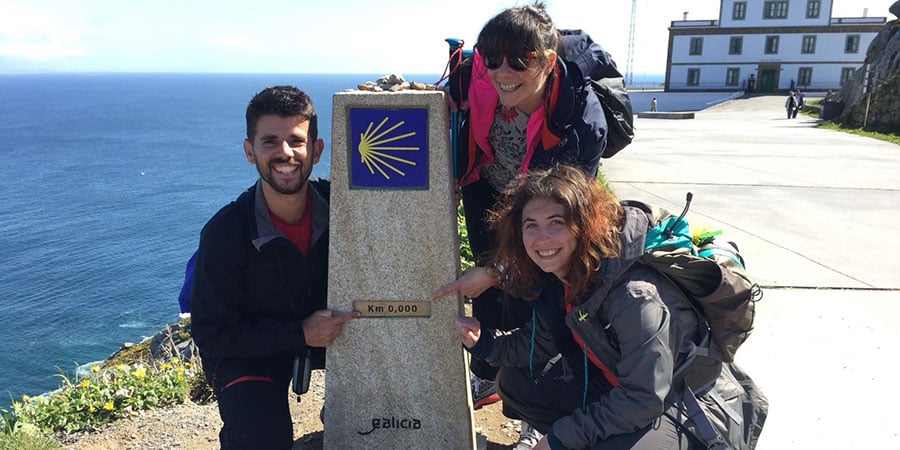 SELF GUIDED
Most of our clients opt for a self-guided tour. What does this mean? Dates are flexible and you can walk or cycle as much or as little as you like. Whether you'd like to walk, cycle, travel for a week or for the whole month. Our team will prepare an itinerary to suit your dates and recommend the best route for you.
Our standard self-guided tours include accommodation with breakfast and luggage transfers. In addition, we can include dinners, airport transfers, or opt for upgraded properties such as the Superior Collection or Country Cottages.
GUIDED
We also organise guided tours on specific routes and dates each year, departing from March to October. We have many tours on the famous Camino Frances, but also on the Portuguese Coastal Camino, including a couple of women-only tours.
Guided tours are a great way to experience the Camino and make friends as you will be joining a group of like minded people. Guided tours include an English-speaking guide for the group, in addition to accommodation, luggage transfers, breakfast and dinner.
You can see the full schedule for upcoming tours here: Camino guided tours.
CAMINO WALK & COACH
As part of our guided tours schedule we organise a small number of Camino Walk & Coach tours each year. These tours are ideal for beginners looking to combine easy walking on the Camino with sightseeing along the routes. We currently have Walk & Coach tours on the Camino Frances from Pamplona, Camino del Norte and Camino Portugues.
GROUP TOURS
We have a dedicated team for private groups. For instance, if you are looking to organise a trip with family or friends; if you are a member of a walking club, parish or charity fundraising team.
For more information about our tours or to book your trip, contact our travel specialists.