Amazing Camino Routes for 2017
Make 2017 your year to complete the mighty Camino de Santiago. With so many different Camino routes to choose from, picking one is the hardest part! Sip Sangria in Sevilla, marvel at Medieval architecture in Léon or rove your way through the rolling hills of Northern Spain. Whatever route you decide to take, walking the Camino de Santiago is sure to be an experience to remember.
The Full Way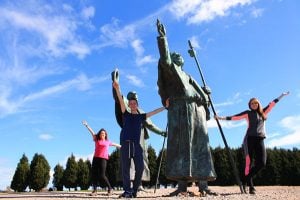 Walking the full French way is a once in a lifetime opportunity. The iconic track begins in the atmospheric French town of St Jean Pied de Port and crosses the Pyrenees into Spain, visiting sleepy villages and rolling countryside on the way to Santiago de Compostela where all Camino routes converge.
Prices start at €3695 pps for 35 nights half board accommodation
The Coastal Camino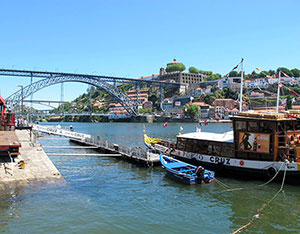 This stunning coastal route is a great alternative to the popular French Way. The route sets off from the cobblestoned streets of Porto, clinging to the coast of Portugal for a portion before heading inland on the way to get your Pilgrim passport stamped at Santiago de Compostela. This relatively short route can be completed in two weeks if starting in Porto, or just one week from beautiful Baiona to cover the last 128km
Prices start at €760 pps for 7 nights half board accommodation walking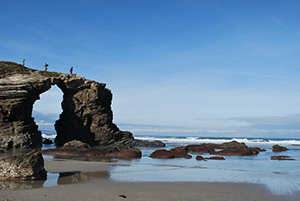 The Northern Way
Ramble through rolling green countryside, windswept beaches and secluded alcoves for a Camino experience that uncovers the best of Northern Spain, topped off with some of the best pinchos the Iberian peninsula has to offer. The Northern Way walking from Bilbao to Santander is not to be missed.
Prices start at: €644 pps for 6 nights half board accommodation
Sarria to Santiago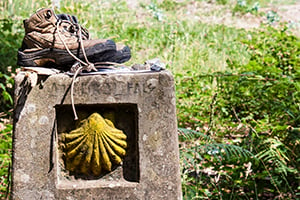 For walkers that are tight on time but still want to have a taste of what the Camino has to offer, the final part of the French Way is the perfect option. To receive the Compostela certificate, pilgrims must walk a minimum of 100km, the section from Sarria to Santiago covers 111km.
Prices start at €560 for 6 nights half board accommodation
Includes: standard packages include half-board accommodation in selected properties, luggage transfers and holiday pack with walking notes, maps and practical information.
Also available: Hotel upgrades are available in selected towns and cities, airport transfers, bike rental
Does not include: flights, insurance, lunch
For more details about the Camino de Santiago routes or to request a quote contact the Caminoways.com travel specialists