The Camino is a special journey that's undertaken by thousands of pilgrims each year. This ancient trail attracts pilgrims from various nationalities and backgrounds to walk the Camino. There are lots of Camino de Santiago routes to choose from and you can tailor your itinerary to fit your needs.

Am I too old to walk the Camino?
People of all ages can walk the Camino. You just need to be healthy and fit to complete the walk. On most routes you can split days and walk shorter distances that will be easier for you to manage. Pilgrims in their 60's, 70's and even 80's are common on the trail.
Most pilgrims will walk for 20-30 kilometers each day, however you can reduce this to 10-15 km in some places. Rest days are also a great idea if you are a little older. This will also give you the opportunity to spend time in some of the bigger towns and cities and immerse yourself in the culture.
Getting Fit to walk the Camino
Almost anybody can walk the Camino. To make the most of your trip you will need to complete some training before you head out on the trail. Any sort of cardio training is great for preparing for a pilgrimage like this. You can incorporate jogging, swimming, cycling, cardio machines at your gym and of course, hiking.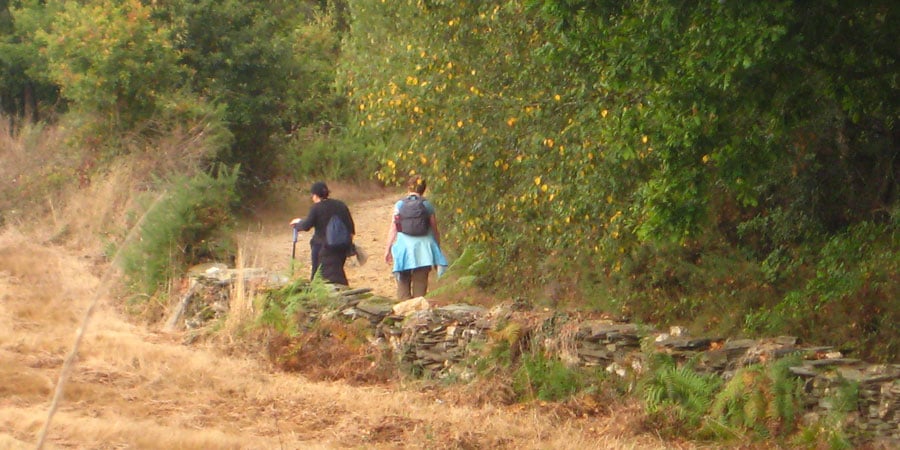 We have prepared a fitness guide for the Camino that's completely free. Inside you will find nutrition tips, advise on how to avoid injury, a six-month training plan and more. Download the guide here: Camino de Santiago Fitness Guide.
If you have any concerns about your health you should contact your doctor before beginning Camino training.
For more information on any of our walking or cycling tours, please contact the travel specialists.