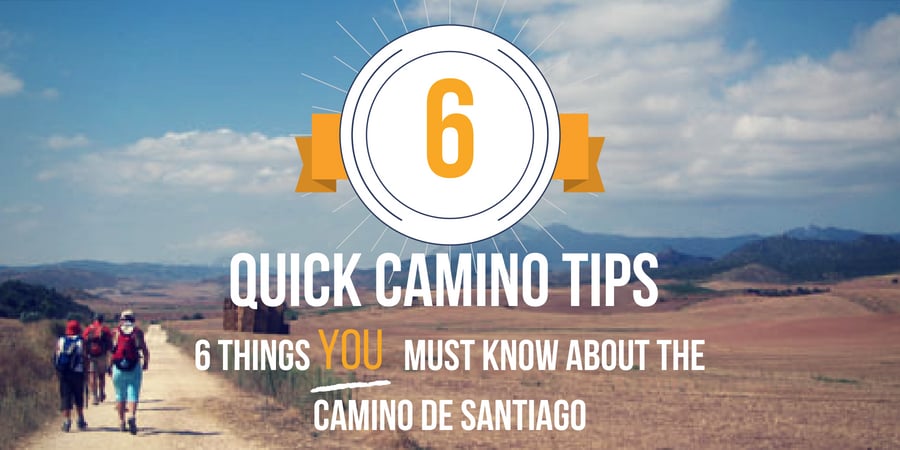 Quick Camino travel tips, delivered weekly via email when you subscribe to our newsletter!
Have you been thinking about walking the Camino de Santiago? You are in the right place. We will give you all of the Quick Camino travel tips you need to get started in 6 simple steps.
Complete the form below for Camino tips:
Use each email to plan, prepare and get organised for this amazing bucket-list trip. In addition you will get access to all of our Camino ebooks including a printable language guide.
[contact-form-7 id="128988″ title="Competition"]
EVERYTHING YOU NEED TO KNOW ABOUT THE CAMINO DE SANTIAGO
Week 1 – Getting started on your Camino journey
Week 2 – Best routes for beginners and why
Week 3 – How fit do you need to be to walk the Camino? Fitness tips, useful exercises and more.
Week 4 – Language, food and etiquette on the Camino
Week 5 – Collecting stamps and getting your pilgrim certificate
Week 6 – What to pack for your trip and the best packing tips
You are in for one amazing adventure: the Camino de Santiago is rich in history, culture, food … and such a unique experience. Our weekly tips by our travel experts will be delivered via email when you subscribe to our newsletter.
WHAT WALKERS SAY ABOUT THEIR CAMINO EXPERIENCE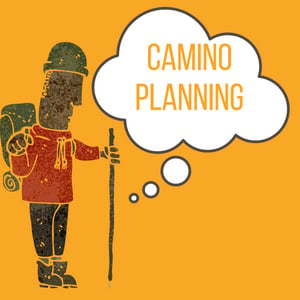 "We've just finished our third major walk, each one five weeks long, using Camino Ways. They figured out our itinerary, booked the hotels, breakfast, many dinners and luggage transport. We had a few, very minor glitches along the way that were quickly attended to by a phone call. We have stayed in some truly exceptional places we would never have found on our own and eaten some spectacular meals. Of course there were a few at the other end of the spectrum too, any trip through small countryside places with few options will limit your choices. I totally recommend this company" 5 July 2018
"As a solo female over 60 years, I debated whether to do the trip on my own or join with a group. I am very grateful that I chose to join with a group organized by Camino Ways. It was a wonderful group from different countries, with a bilingual guide who provided us with details each day. Prior to departure Camino Ways sent all the details about hotels, the walk each day including sites to be aware of and elevation for each day, and the pilgrim passport and luggage tags." Mary, 1 July 2018
"What a beautiful route , filled with rugged Atlantic sea scapes . Very doable for novice walkers . Would highly recommend a stayiver in oia , old fishing village the most quaintest place of the whole trip!" 2 July 2018
"Beautiful scenery of Tuscany just completed the good organization of the trip. Tour guide was excellent and went above and beyond to make our trip special. This was my second trip with Camino Ways (last year to Santiago De Compostella) and I would recommend it to everybody." 22 May 2018
TALK TO OUR EXPERTS
We are here to help you every step of the way.
Our Camino specialists
have walked the trails, cycled the routes and assessed the best possible options for your Camino trip. We will work with you to provide the most appropriate route options, accommodations, luggage transfers, walking notes and support when you are out on the trails.
SEE SOME CAMINO MEMORIES
Walking the Camino is all about making long lasting memories. We have a special area dedicated to the
Camino memories
that our clients send us of their trips. Feel free have a look through some of their special moments out on the trails.
To mark the end of our short 6 steps to the Camino we will have a special treat in our final email so be sure to stay tuned in each week.