Claim Your Spot On One Of Our 2022 Guided Tours
We're halfway through the year and it's been a great year for the Camino. It's wonderful to see everyone back walking and cycling the routes and getting that normality back in the world. With this in mind, our 2022 Camino guided tours for the second half of the year are filling up, so if you've been thinking about booking yourself onto one of our guided tours, now's your chance.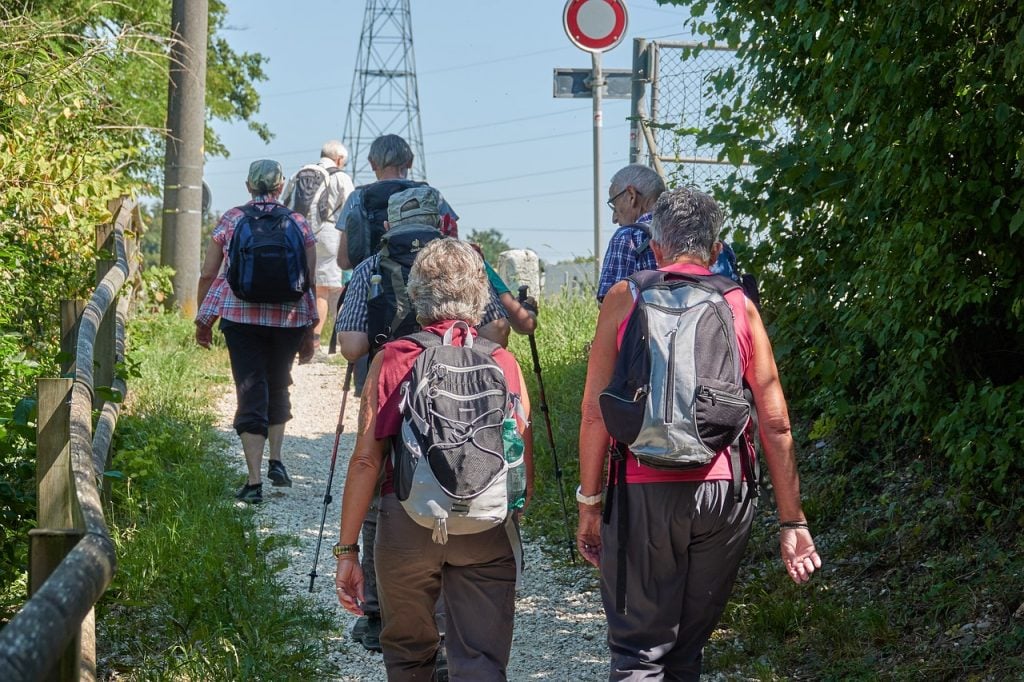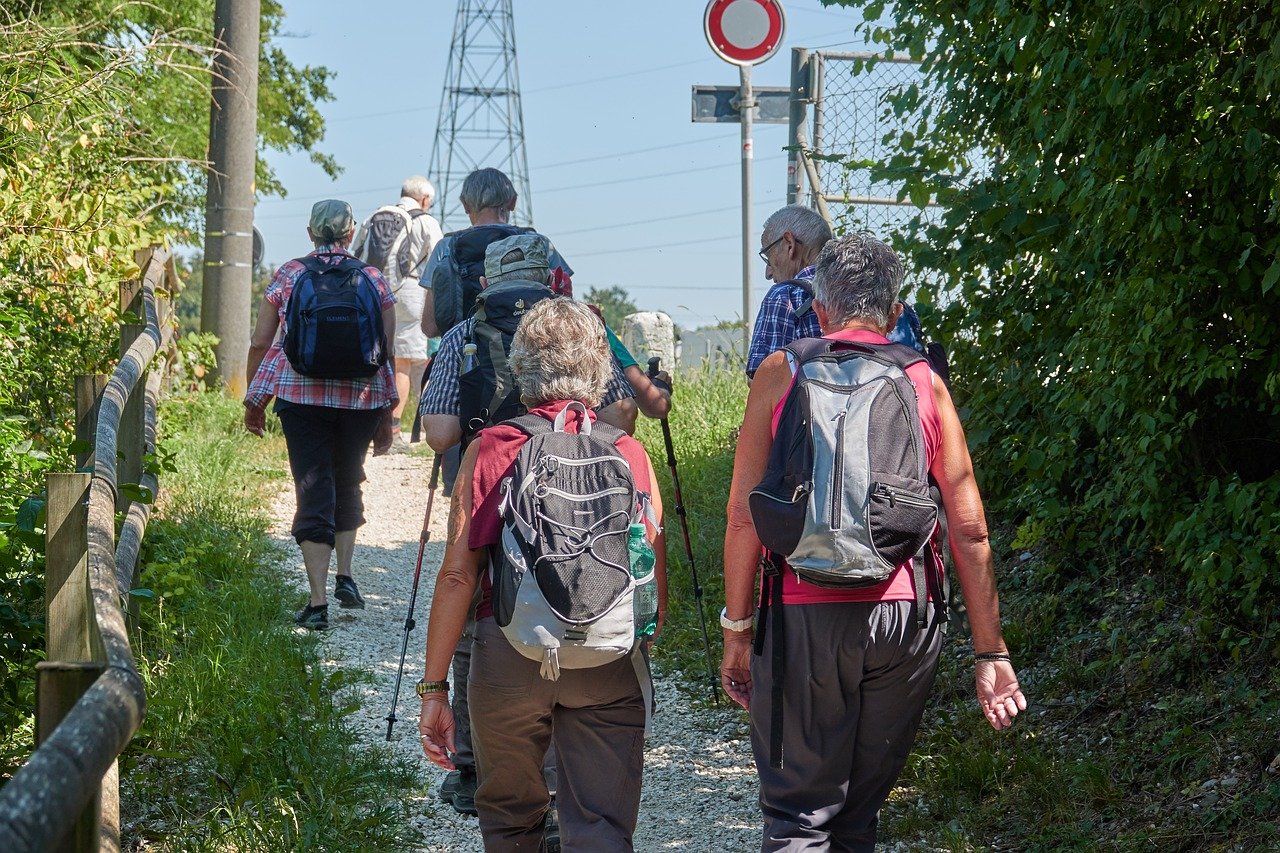 Our guided tours are perfect for those looking to make friends and share this special experience with a like-minded group. From the moment you arrive, you will be looked after by our local guide.
All of our Camino de Santiago guided tours include an expert local guide speaking fluent English, en-suite room in lovely accommodation, luggage transfers from hotel to hotel (so you can travel light), breakfast and dinner.
Most Camino Guided Tours also include airport transfers for the group. Here are the Guided Tours still available for 2022: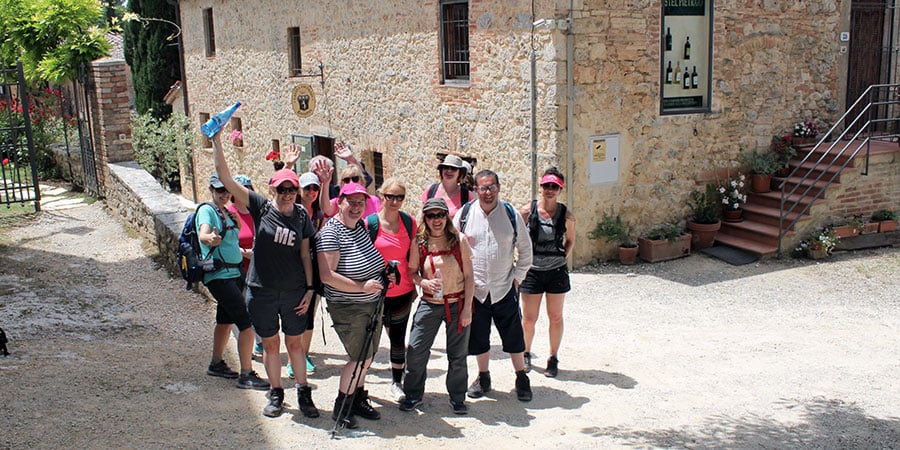 1. Via Francigena in Tuscany
Tour Start Date: September 17th
Duration: 6 Nights
Distance: 85km
From: San Miniato
To: Siena
Price: From €893
This 6-night Via Francigena in Tuscany Guided Tour takes walkers to one of the most popular and spectacular stretches of the entire Via Francigena, the Camino to Rome.
The trail starts in the hilltop town of San Miniato, famous for its artistic, cultural, and historic sights, and finishes in the UNESCO World Heritage historic city of Siena.
2. Camino Portugues Coastal From Baiona to Santiago
Tour Start Date: September 3rd, October 1st
Duration: 7 Nights
Distance: 126km
From: Baiona
To: Santiago
Price: From €650
This week-long Camino Portugues Coastal Guided Tour is one of our most popular Camino guided tours for 2022 and for a good reason. It takes the group to the heart of the Rías Baixas, famous for its Albariño white wine and delicious shellfish.
It is a wonderful alternative to the busier Camino Frances, allowing pilgrims to experience both a coastal trail and the quieter Camino Portugues Way to Santiago.
3. Camino Frances Last 100km
Tour Start Date: August 6th, August 20th, September 17th, October 8th, November 5th
Duration: 7 Nights
Distance: 109km
From: Sarria
To: Santiago
Price: From €650
This guided tour takes you to the last stage of the famous Camino Frances, walking 111km in a week. This stretch from Sarria to Santiago is the most popular among pilgrims and perfectly captures the essence of the Camino de Santiago.
It is the most popular Camino route and also the most social – a great chance to meet like-minded fellow pilgrims on the road to Santiago!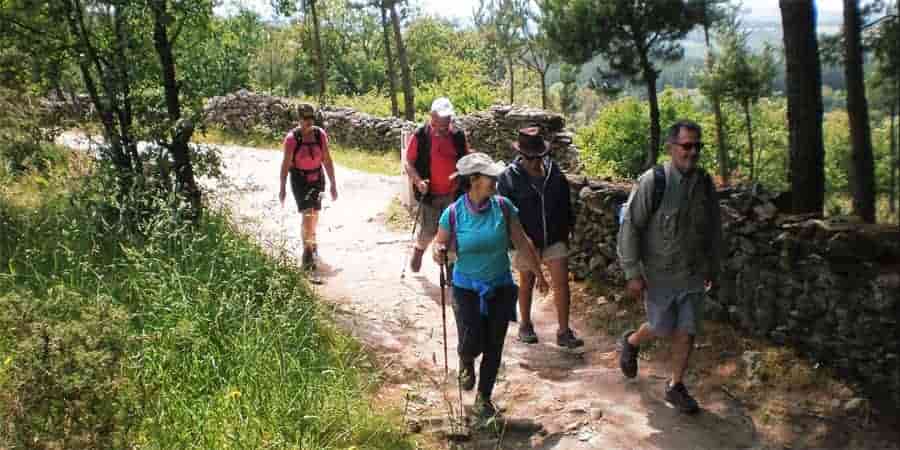 4. Via Francigena Last 100km
Tour Start Date: October 8th
Duration: 7 Nights
Distance: 112km
From: Viterbo
To: Rome
Price: From €920
This Via Francigena Last 100km Guided Tour is a 7-night guided walking tour from Viterbo to Rome. This fully guided tour will finish with 2 nights in the 'Eternal City' of Rome.
Here you will get to explore all the highlights like the Colosseum and the Trevi Fountain, as well as wandering the quaint streets and enjoying the fine Italian cuisine.
For more information about our guided tours for 2022 and to book your spot, please visit our Camino Guided Tours page or alternatively, contact us.