Walking the Camino – Documentary Interview with Lydia Smith
Maria, content and media at CaminoWays.com, had the honour to talk to Lydia Smith, the director of 'Walking the Camino, 6 Ways to Santiago', a documentary following six pilgrims and their experiences on the way to Santiago de Compostela along the St James Way, the Camino de Santiago.
Lydia's movie has been shown in many international film festivals and is being premiered at the Galway Film Fleadh in Ireland on Sunday 14th July.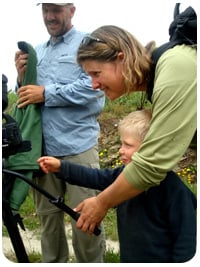 Lydia and 'Walking the Camino, 6 Ways to Santiago' has also received many accolades and awards, including Best Documentary at the recent Camino de Santiago Film and TV Festival in Santiago de Compostela.
It has been quite a journey from Lydia, so it was great to catch up with her to tell us about how she feels about these awards and the fantastic reaction from the public.
*To help the movie with donations and distribution, go to www.caminodocumentary.org
Listen to the documentary interview.