Eat Like The Italians: Traditional Christmas Food in Italy
Food is an integral part of any celebration, especially when you think about Christmas and the festive season. With this in mind, we've picked our favourite traditional Christmas food from Italy to get in the spirit of winter.
Whether you're planning to walk our Italian routes (The Via Francigena and Via di Francesco) or you just want to add some Italian flavour to your celebrations, we've got you covered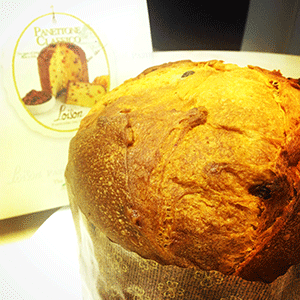 Main Course:
Cappone or capon is very traditional, which is eaten on Christmas Day in Italy. Depending on the region, some Italians might celebrate the big family get together on Christmas Eve at dinnertime or during lunch on Christmas Day. Those celebrating on the 24th will traditionally have fish for supper, particularly baccala (cod) or capitone (eel).
The classic New Year's Eve dishes will be cotechino (a kind of salami), zampone (stuffed pigs trotters) and lenticchie (lentils). Lentils are said to bring good luck for the whole year if eaten on New Year's Eve.
Christmas Cakes And Desserts:
If you have a sweet tooth, you'll really enjoy all the options available to you in Italy over the festive period. Both Panettone and Pandoro cakes are common all across the country, as is an almond-based Torrone.
If you find yourself in a bit more of a northern region, Tuscany also has a regional Christmas cake called Panforte. If you are in the centre of Italy, you will be able to sink your teeth into Panpepato.
So wherever you find yourself in Italy, you can be sure of a great meal followed by a slice (or 5) of a delicious sweet treat!
Buon Natale a tutti!
For more information about our routes or to book your own Camino de Santiago adventure, please don't hesitate to contact us.