Spanish Words with No English Translation
I'm a little bit smitten with the language and believe that the Spanish have a beautiful way with words. I've found that many Spanish words are quite telling of the Mediterranean, family-orientated way of life. There are many Spanish words which have no English translation, today I've put together a list of some their most enchanting, and descriptive words that you might find useful for your Camino trip.
Aprovechar
This is one of my absolute favourite Spanish expressions. The closest translation of the verb aprovechar in English is to "make the most of". You'll often hear Spaniards talking about their intentions to aprovechar a sunny day, a long weekend and especially their food. Expect to hear waiting staff in restaurants along the Camino wishing you "que aproveche", which is the Spanish version of "Bon Apetit". Of course, we know that you will aprovechar whichever one of the Camino de Santiago routes you wish to take!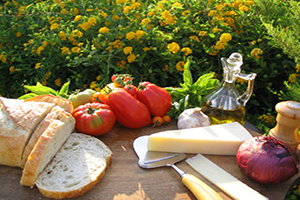 Sobremesa
A vital word in the Spanish language. Sobremesa literally translates as "over the table" and is the name given to the period of time spent at the table conversing, after eating. Spaniards famously like to take their time, especially while eating and this word really encompasses that.
Madrugar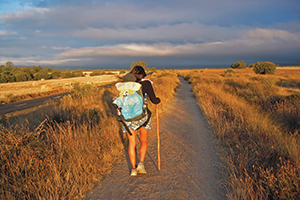 The verb to describe the act of getting up very early in the morning. Such an ordeal it seems, that the Spanish decided to give it a name! This word is certainly one that you can apply to your Camino trip, don't say we didn't warn you.
Estrenar
This word means to wear or use something for the first time. Make sure that you estrenar your hiking boots before setting off on your Camino!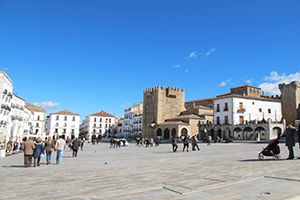 Callejear
Another favourite of mine. This is the name Spaniards have given to the specific act of walking about the streets. It comes from the word 'Calle' which you might know is the Spanish word for street. You'll certainly find yourself delving in a spot of Callejear on your next Camino trip.
For more useful language tips go to: Camino travel tips – Language.
For more information about the Camino de Santiago routes or to book your Camino holiday, talk to our travel specialists