GDPR We care about your information
Dear customers, You might be aware that from 25th May 2018, a new regulation comes into effect to protect all consumers and their personal information in this digital age. This is known as General Data Protection Regulation or GDPR.
At Greenlife Tours we collect information online through our website and when you visit us or call our office, for instance when you request a trip itinerary or when you download our free ebooks. These details are essential so we can provide you with the best service and organise an unforgettable experience.
This allows us to send you important updates and reminders related to your upcoming trip or/and quote status. In addition, you also receive our regular newsletter with news, tips and advice.
We care about your personal data and we would like to take this opportunity to reassure you that the information you are providing is always kept safe, secure and confidential.
For more details on our privacy policy and how we look after you data, you can read our privacy policy here: Privacy Policy.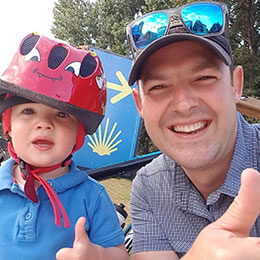 However, if you prefer not to receive our newsletter and/or trip notifications you can opt-out at any time by emailing us or clicking the 'unsubscribe' button at the bottom of our newsletters.
Kindest regards
Roland Monsegu
Founder & Director – CaminoWays.com
If you have any questions, our team is always happy to assist.