Camino Love Story to Share
With Valentine's Day just around the corner, we are genuinely loved-up at CaminoWays. We hear from people who walked the Camino with a loved one every year, and we would love to hear your Camino love story. Have you walked the trails with a loved one or met someone special on the route?
Some decide to walk the Camino for a memorable wedding anniversary, and others have found love while on the trails. Love on the Camino has inspired authors like Graeme Simsion and Anne Buist, who wrote a book together after walking the Camino.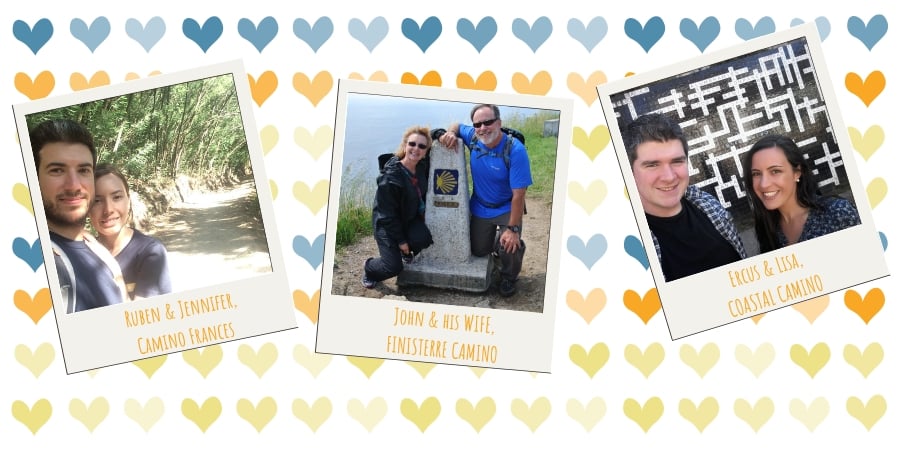 We interviewed Graeme and Anne about their collaboration in Two Steps Forward. After walking their first Camino together on the Cluny Way, the idea for the book was planted and by the time they'd completed their second Camino, the vision was clear.
For them, writing the book was like reliving their holidays. Using their itinerary on the Camino as a map for the book, readers get to know the characters of Zoe and Martin, who meet on the trail. These star-crossed lovers come from very different backgrounds but find their spiritual journeys collide with a little romantic comedy.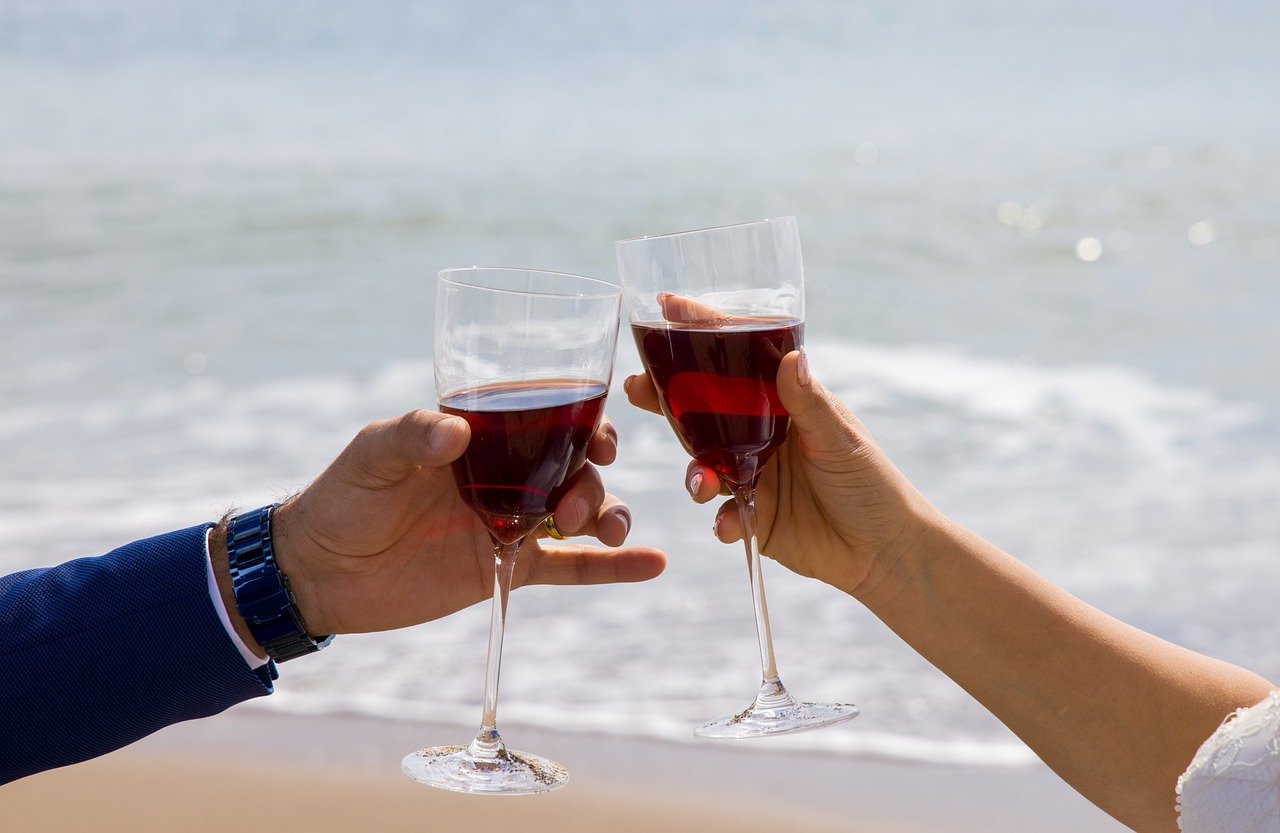 Another romantic story we've been delighted to be part of was when Ruben embarked on a Camino adventure with his wife Jennifer for their wedding anniversary. The happy pair loved the friendly atmosphere and hand-made ice cream in Baiona. Opting to stay in the Parador as a treat, they loved looking out at sea in the evening.
They recalled mixed emotions at the end of their journey, both grateful to finish the physical challenge and too long to continue the moments they shared along the way. It gave them time to reflect on life and find a lot of common ground. I think it's safe to say we will soon see Ruben and Jennifer on the trails together.
Now for my own romantic Camino love story. I had a little adventure not so long ago during my romantic Camino trip, and because of this, Santiago de Compostela will always have a special place in my heart.
Although travel is part of my professional life, my partner is not a very keen walker, but he loved it as much as me and little did I know, he had a unique proposal planned for the end of our journey. I said yes, of course!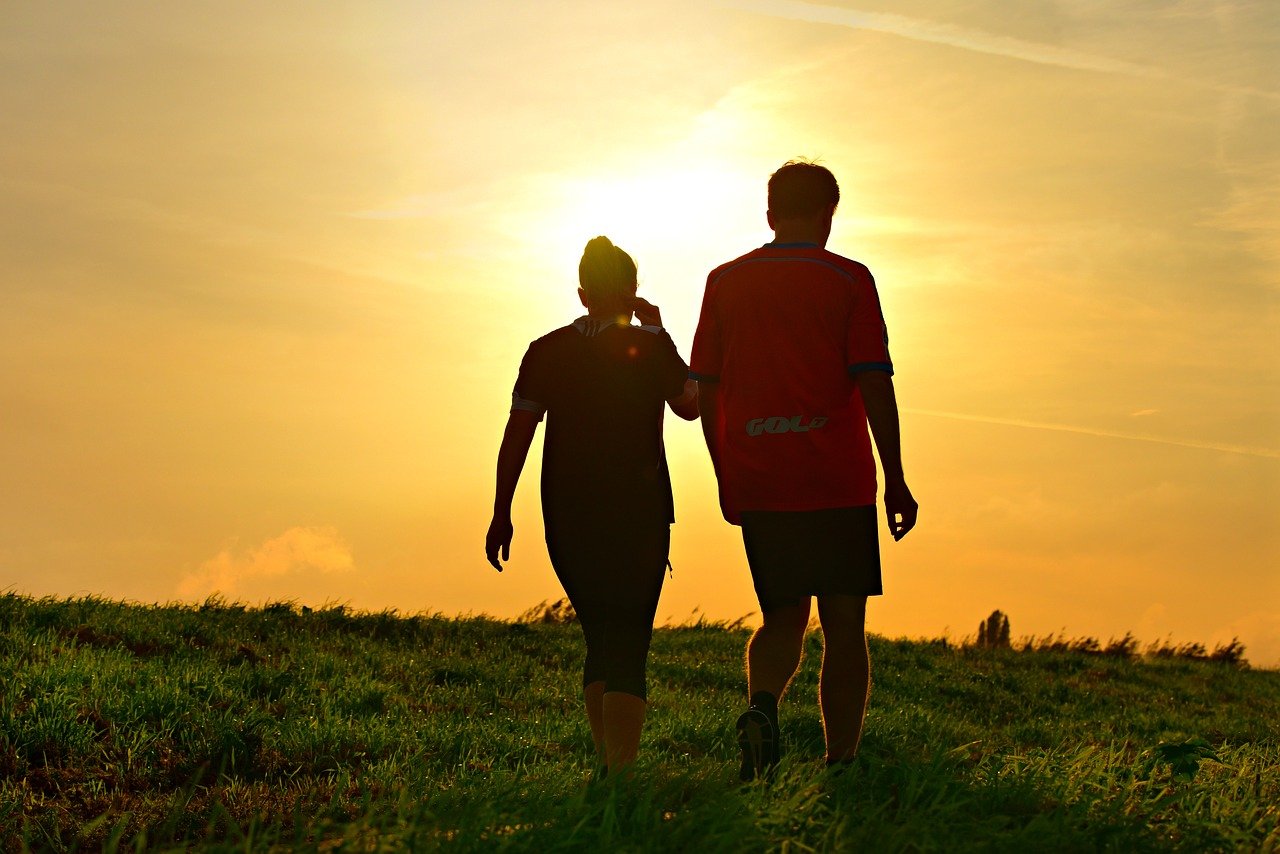 We know that each Camino love story is unique. If you and your loved one met on the Camino, celebrated an anniversary on the Camino or spent time out on the Camino together, we would love to hear your stories.
You can send them to us, and we will happily share them with the Camino community on our website and social media (Facebook Camino Ways, Instagram and Twitter Camino Ways). Maybe you'll even inspire someone's proposal!
Please visit our Camino route page and blog for more information about the Camino de Santiago, our routes, and our experiences. If you have any questions or want help planning your romantic getaway, please don't hesitate to contact us. Buen Camino!