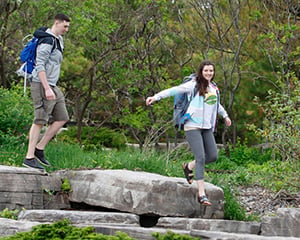 by Rochelle Archibald, A Greener Future.
We want to raise global awareness. On May 18th 2015 we are flying from Toronto Canada, to Lisbon Portugal to embark on a month long litter expedition.
We are extremely excited, and motivated to watch this adventure unfold, and we are hopeful the word of our will project spread from city to city as we move along the Camino Portugués. The purpose of this project is to inform the globe about the effects, impacts and reach of litter worldwide. Litter is a global issue that we must work to reverse immediately. To see litter on the street in urban settings is becoming a regular occurrence and something that as a population we are numb to seeing, it is almost as if it blends right in.
Once people are able to see photos and videos of the accumulation of litter in a historic and sacred place such as the Camino, our hope is this will touch people in a way that causes them to help administer change, wherever they may live on our planet. Walking the Camino is quite a challenge in its own right, with the addition of picking up litter along the route, this project has potential to really show people that litter is everyone's responsibility, and the Camino cleanup will be the start of a global call to action.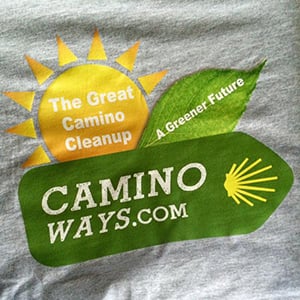 We cannot wait to land in Portugal, start meeting and talking to people from all over the world, and spread our message. We are also looking forward to preparing the entire country for a 5 Pieces Portugal! event on June 6th. We are incredibly grateful that a company as well known as CaminoWays.com jumped on board with this project, we hope other organizations will draw inspiration from the impact that this project will have and follow in CaminoWays.com's footsteps when future projects arise across the globe.
We would like to invite everyone to come along for the journey by following us along the Camino at fb.com/thegreenerteam. Now, with our backpacks stuffed, garbage bags in hand, and camera recording the adventure is about to begin.
Rochelle & Mike
The Greener Team
CaminoWays.com is proud to sponsor Rochelle and Mike's Great Camino Clean Up taking the A Greener Future team all the way from Lisbon to Santiago de Compostela on the Camino Portuges. A Greener Future has been awarded the Greenlife Fund 2015.
For additional information about the Camino de Santiago, the Camino Portugues, or to book your Camino trip, contact our travel specialists