If you are planning to walk the Camino de Santiago there are probably some basic questions you will be asking yourself: How long will I have to walk to get my Compostela certificate? What is the history of the Camino trail? Where will I begin my journey? How do I know that I am fit enough to walk the routes? We are here to help you answer all of these questions. This week we will focus on where is the end of the Camino de Santiago.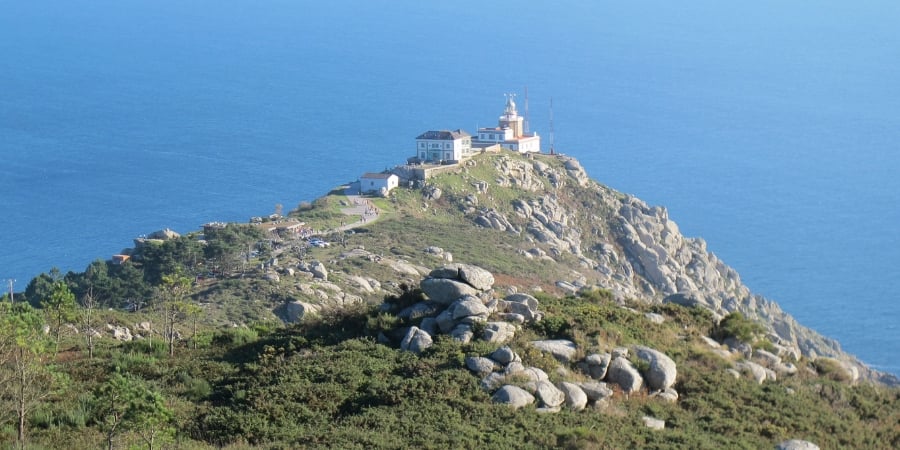 For the majority of people who walk the trails, the end is in sight when you reach the Cathedral of Santiago de Compostela, in the Plaza de Obradoiro. This is where you will find other pilgrims gathering, celebrating and recounting their Camino stories. Santiago de Compostela is a lively town in Northern Spain that is bursting with pilgrims and walkers from around the world. Here you can get your Compostela certificate and enjoy celebrating with plenty of tapas and places to see.
FINISH YOUR CAMINO IN SANTIAGO DE COMPOSTELA
All of the most popular routes end here: the Camino Frances, the Camino Ingles, the Camino Portugues, the Via de la Plata and the Camino de Norte.
ROUTES THAT DON'T FINISH IN SANTIAGO

However there are some exceptions. Le Puy Way starts in the historic town of Le Puy en Valey and ends when you reach St.Jean Pied de Port. The stunning paths of the Via Francigena, aka the Italian Camino, finish in Rome. Paris and tours, Vezelay Way, Cluny Way, Geneva Way, Camino Catalan, the Camino Mozarabe.
The Finisterre Way is unique in that it can be done both ways, either starting or finishing in Santiago de Compostela. A lot of pilgrims will continue their journey when they finish their Camino in Santiago de Compostela and walk to Finisterre by the coast where they will have plenty of time to reflect on their journey.
So a simple question can seem complicated once all of the options are in front of you. If it is your first time it is always a high point finishing in Santiago de Compostela. Here are some more ideas on how to choose the right Camino route.
For more information on any of the routes please contact one of our Travel Specialists.