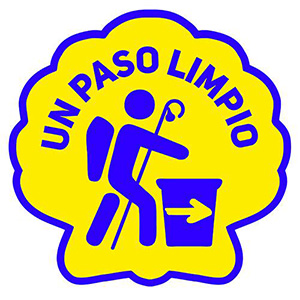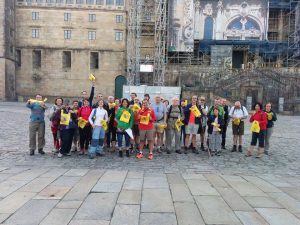 Un Paso Limpio (a clean step) is a very interesting and worthy campaign promoting a clean Camino de Santiago, recently launched by various St James societies in Spain. The goal of the campaign is to raise awareness about environmental issues among pilgrims, encouraging a leave no trace policy in order to keep the Camino clean.
The campaign has been launched by various Friends of St James societies along the Camino Francés – French Way, which is the most popular Camino de Santiago route. It is also supported by Spanish postal services Correos and Xacobeo.
Un Paso Limpio is distributing over 100.000 bin bags to pilgrims on the Camino Francés this summer through the many hostels. The aim is to educate pilgrims to achieve a litter-free, clean Camino; as well as getting more Camino de Santiago routes and regions involved in similar campaigns.
At CaminoWays.com we encourage all our customers to respect the environment while on their trip and support a Leave no Trace policy. We recently supported Rochelle and Mike, from Canadian environmental non-profit start up A Greener Future, on their own Great Camino Cleanup from Lisbon; and we are supporting one worthy cause each year with our Greenlife Fund promoting responsible and sustainable travel.
Wishing you all a clean Camino!
Sources: La Voz de Galicia, Un Paso Limpio
You might also like to read: Great Camino Cleanup – almost 6,000 pieces of litter picked
For more information about the Camino de Santiago or to book your Camino trip, contact our travel specialists