Carnival on the Via Francigena
The festival of Carnival has become synonymous worldwide with the South American nation of Brazil. But Carnival is actually celebrated in towns and villages all across Europe. In this week's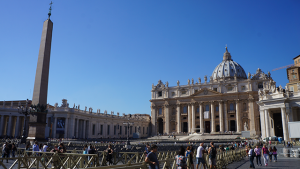 blog post we'll take a look at Carnival on the Via Francigena, with a round-up of the most traditional and unusual traditions to be found across Italy.
Carnevale de Roma
The tradition of Carnival in Rome dates all the way back to the middle ages, where for a period spanning ten days, the streets of the Capital would be lined with people from all over Italy coming to watch the spectacles unfold. During the festivities the Roman plazas came alive with dances, jests and all manner of performance, civilians took to the streets in their best dress to marvel at the displays as well as take part. The traditional carnival was characterised by a number of interesting events, all with varying degrees of peril, these included lance throwing competitions, running with wild horses and pigs and a particular race involving candle fire. These dangerous competitions no longer take place today but the festival of carnival lives on as a celebration of Italy's massive artistic culture. The iconic masks of Carnival still play a key part in the celebrations with a parade of costumes along one of the main streets of the city. Rome is the final stop on the Via Francigena trail, if you would like to book a trip which finishes in Rome, please contact our travel specialists.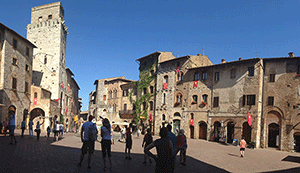 Tuscany

Tuscany is the Carnival capital of Italy, with some of the biggest and most impressive celebrations taking place here. The festivities are seen as a kind of a "last hoorah" before the more solemn period of Easter, with hundreds of people taking to the streets in an explosion of art and colour. For an entire year leading up to the festival, a great deal of time and effort is spent building and decorating elaborate floats to be used during the festivities. These floats are then paraded around the streets and used as a stage for satirical performances.
Battle of the Oranges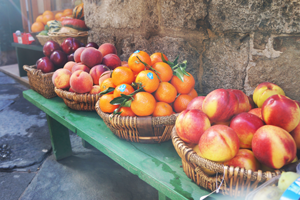 If you thought the Spanish festival of La Tomatina sounded dangerous, the Italians have taken the sport of fruit throwing up a notch with the Battaglia delle Arancie or the battle of the Oranges. The festival takes place in Northern Italy in the city of Ivrea not far from section nine of the Via Francigena and is (unsurprisingly) the largest food fight of its kind in Italy. Organised chaos is a good term to describe the festivities which are characterised by a number of specified teams which come together in a vicious fruit battle made up of thousands of local people and takes place over the course of three days which comes to an end on the night of Shrove Tuesday with a silent march.
For more information about Carnival in Italy or about walking and cycling on the Via Francigena, contact our travel specialists.