Great Camino Routes for groups
The Camino Ways group tours department picks six fantastic Camino Routes for groups looking to embark on a memorable adventure.
Our group's department specialises in creating tours for groups of all sizes, including fundraising teams for charities, walking clubs, parishes, schools, and private groups of family and friends. These are their great Camino Routes for groups: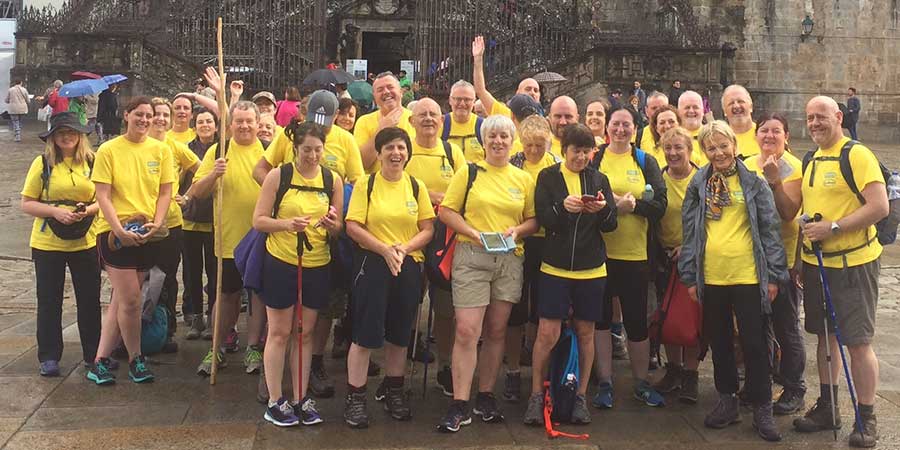 CAMINO PORTUGUES, coastal Camino Routes for groups
The Camino Portugues is the second most popular of the Camino routes, after the famous French Way. The entire route starts in Lisbon and is nearly 600kms long, taking over five weeks to complete. However, for groups, we recommend the last stretch, from the town of Tui, right on the border of Galicia and Portugal, to Santiago de Compostela. This section can be walked in just one week.
There is also an alternative route to the classic Camino Portugues called the Portuguese Coastal Way, which is ideal for groups looking to travel in the Summer months. This route is only 240kms long and we have divided it into two sections, taking one week each to complete: from Porto to Baiona, in Galicia; and from Baiona to Santiago. The route takes in fantastic coastal scenery in the North of Portugal and South of Galicia before heading inland towards Santiago.
These two Camino routes are very popular with family groups, parish groups and charities.
For route, details, click here: Camino Portugues from Vigo.
FINISTERRE WAY
This is the perfect route for groups who have experienced the Camino before, for Camino enthusiasts. If you have already walked the famous French Way and finished in Santiago Cathedral, the Finisterre Way is an ideal second Camino trip for your group. This is the only route that starts in Santiago de Compostela and takes pilgrims to Cape Fisterra and the picturesque fishing village of Muxia, famous for its sanctuary by the Atlantic Ocean.
This route is popular with returning Camino groups.
For route details: Finisterre Way.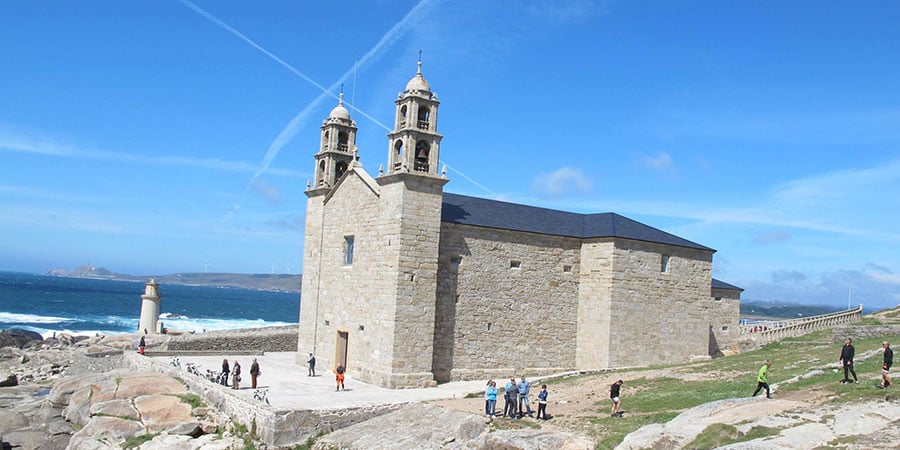 VIA FRANCIGENA IN TUSCANY
The Via Francigena, or Camino to Rome, is another historical trail of medieval origin, like the Camino de Santiago. It is an epic trail starting in Canterbury, in the UK; crossing Europe and finishing at the Vatican in Rome. One of the most scenic stretches of this route takes walkers from Lucca to Siena across picturesque Tuscany. Fantastic landscapes, unique history and delicious cuisine, make this FrancigenaWays.com tour quite memorable.
This route is popular with walking clubs; best for Spring and Autumn.
For route details: Via Francigena in Tuscany.
Camino Frances, the most popular Camino Routes for groups
This is the most popular. Because there is excellent accommodation, it is social with many people walking and cycling the route, and the food is good. The best Camino Routes for groups on the Camino Frances is the last 100km of the Camino Frances from Sarria to Santiago. You can make it in a week and get your Camino certificate at the end.
Contact our travel specialists for more information about the Camino de Santiago routes, more walking routes for groups, or advice for your tour.