We love the month of January: it's a month packed with resolutions, hopes, plans … and that includes, of course, travel plans.
These are the reasons we feel this should be the year you finally walk the Camino:
1 – A JOURNEY FOR THE SOUL
Have you seen our beautiful newest video? We call it a journey for the soul for a good reason… the Camino de Santiago is an ancient pilgrimage and while today's pilgrims might or might not walk to Santiago strictly for religious reasons, it definitely is a very special journey for every pilgrim, a trip for body and soul.
2 – TIME FOR A REAL BREAK
You are looking for a real break, time for the three 'R's: reflect, refocus and renew. If you are looking forward to enjoying your own company and have time to yourself… then the Camino is certainly calling you.
We've met many pilgrims who have come to 'need' the Camino every year.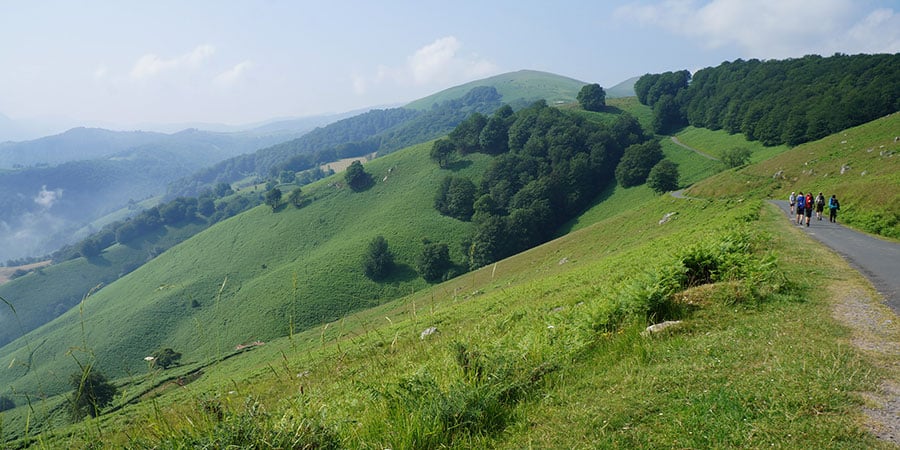 3 – DIGITAL DETOX
Switch off your phone for a few days and get your walking shoes on. Forget about the constant noise of technology. Facebook, Instagram and Whatsapp can wait until you reach Santiago.
4 – RECONNECT WITH PEOPLE
You might start the journey on your own but few people come back from the Camino not having made at least one friend. The Camino makes us all reconnect with people, it gives us time for much needed chats and even more needed longer silences as we walk side by side or meet again at the next stop along the way … Whether you walk the Camino on your own, with a special person or a group of friends.
You will come back greeting anyone you will meet with a cheerful: Buen Camino! (mark our words).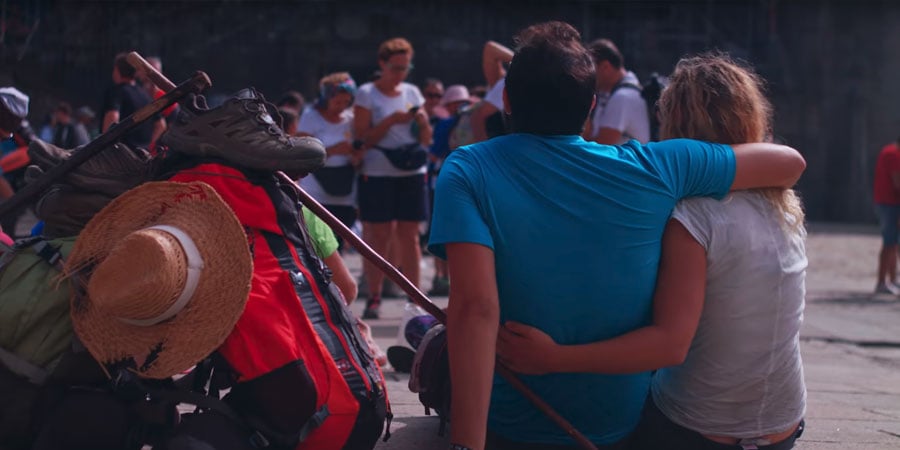 5 – BE PART OF HISTORY
Pilgrims have walked the Camino de Santiago for hundreds of years, coming from all corners of the world and exchanging ideas. Whole towns and cities were born and grew along the Camino as pilgrims needed a place to stop for the night, a chapel to pray, many bridges to cross… you can see that history in the names of the towns, cities and villages you pass. To celebrate this unique heritage and culture, the Council of Europe named the Camino Europe's first cultural route 30 years ago.
Over 300,000 pilgrims achieved their Compostela certificate last year and came from over 140 different countries. Just by being on the Camino you are becoming part of its history.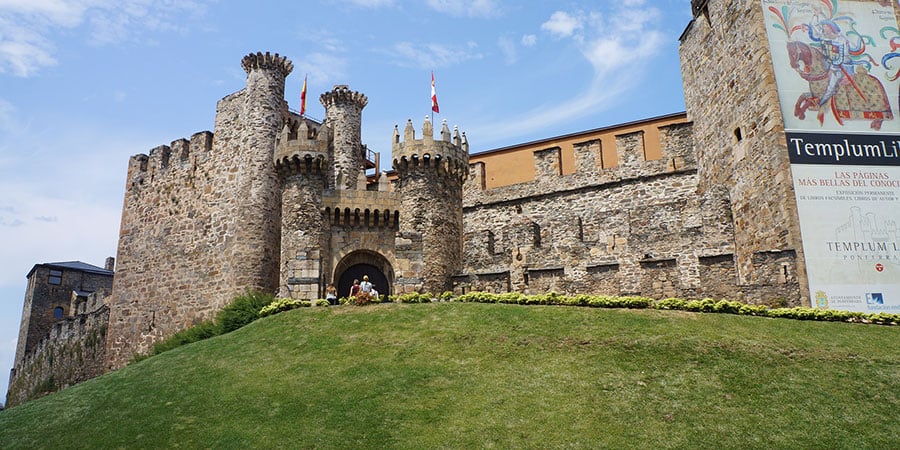 6 – TREAT YOUR TASTE BUDS
On a more earthly note, after a long day walking your body will need refueling. The Camino routes take pilgrims through many regions (and countries), each with its own cuisine. Treat your taste buds to the many local specialities and flavours along the way: pintxos in the Basque Country, tapas in Burgos, bacalhau in Portugal, octopus in Galicia …
Have you downloaded our Camino Food ebook yet? You can find it, along with all our free Camino ebooks, here: Camino ebooks.
7 – MAKE IT YOUR OWN CAMINO
Find your own path, make it your own Camino. You can walk a week or a whole month; you can cycle; you can go off the beaten track or join the most famous path … there is a Camino for everyone and it will be simply unforgettable.
For more information about the routes or to book your Camino de Santiago trip today, contact our travel specialists