If you only book one holiday in 2016, make it a walking holiday. Here's why: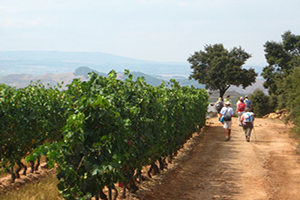 Walking is great exercise
The health benefits of walking are innumerable. Studies have shown that not only does walking aid weight-loss .It also; improves sleep, lightens mood, leads to a longer life, lowers blood pressure, strengthens the heart and slows mental decline!
It's REALLY easy
Walking is the best way to explore and requires very little concentration, compared to cycling or driving. I for one would much rather walk 5km to get home than try to decipher a bus schedule. Get up and go, all you have to do is worry about yourself and your two legs, it's really that simple!
Guilt-free gorging
From fantastic French cheese to gorgeous Ga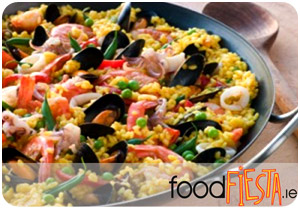 lician sea-food and tantalising tapas, the Camino routes are abundant in unique and delicious local dishes to try and what better way to work up an appetite than a long day of walking? *Better still, you can practically gorge to your heart's content with absolutely no guilt … at least that's what we keep telling ourselves.
*Gorging at your hearts content should be enjoyed as part of a healthy lifestyle and balanced diet 😉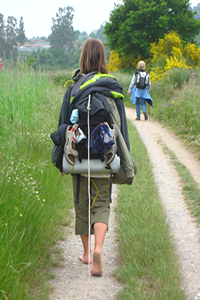 If in doubt …
Still not completely convinced about whether a walking holiday is for you? Maybe you're worried about manoeuvring maps? Or perhaps you're concerned about luggage weighing you down? Well not to worry, not only will Caminoways.com organise your luggage to be transferred for you we also provide detailed maps and walking notes of your route.
To choose from one of our many Camino routes or for more information about the Camino de Santiago talk to our travel specialists