How to share your Camino Review after your trip
Thank you so much for choosing CaminoWays.com for your Camino de Santiago trip. Your feedback is extremely important for the CaminoWays.com team as it allows us to constantly improve our services and keep pilgrims happy! Share your Camino Review. There are various ways you can send us your feedback, here's how you can share your Camino trip review: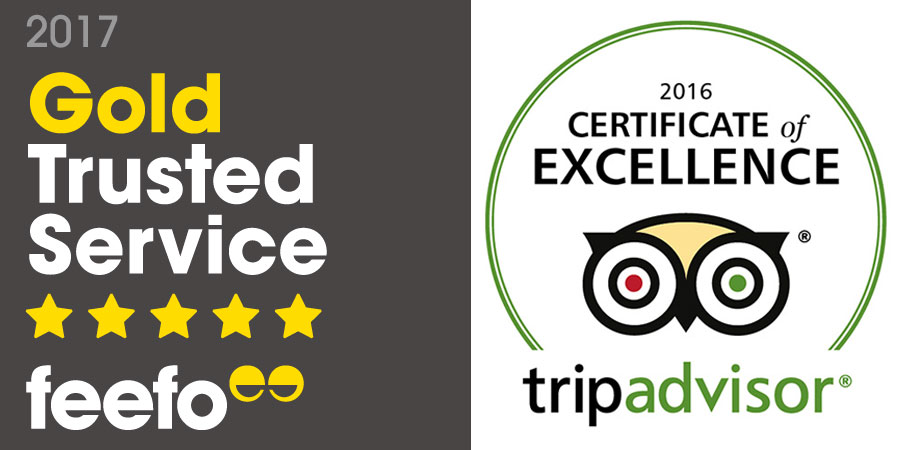 Email and website to share your Camino Review
You can let the Customer Care team know how your Camino trip went sending them an email. This feedback can be kept private or, if you are happy to share publicly with other travellers, we can publish it on our customer reviews page.
Feefo
Every customer who travels with CaminoWays.com will receive a Feefo survey approximately two weeks to a month after the trip. Feefo is an independent review service and comments shared are public. You can see the most recent reviews here: CaminoWays.com Feefo reviews. Only clients who have travelled with CaminoWays.com can share their feedback on Feefo.
TripAdvisor
You can also post your review on the TRIPADVISOR page, which is also public. Reviews must comply with TripAdvisor's terms of use.
Google Reviews
Google reviews are public. To publish a review on Google, you will need to be logged in with your Gmail account. You can also add images of your trip:
You can post your review here: CaminoWays.com Dublin
If you are in the UK, you can post your review here: CaminoWays.com London
If you are in the United States, you can post your review here: CaminoWays.com New York
Facebook
If you are a Facebook user, you can give CaminoWays.com a star rating and write a review on our Facebook page: Facebook.com/CaminoWays. Both star rating and reviews are public. Share your Camino Review
On behalf of the whole team, thank you so much for travelling with CaminoWays.com! If you need additional information, contact our travel specialists