THE CAWLEY CAMINO
Each year Phil Cawley offers listeners the chance to take off on an amazing adventure walking the Camino de Santiago. The Cawley Camino team of intrepid walkers follow in the footsteps of Irish medieval pilgrims as they make their way to wonderful Santiago de Compostela and its famous cathedral, in Galicia. Since that first trek in 2015, the Cawley Camino has become an annual adventure for his most intrepid listeners.

Phil and the team have tackled different Camino routes since they've walked the famous Camino Frances from Sarria, the pilgrims' favourite starting point; the Camino Portugues from Tui along vineyards and hamlets; the Camino Ingles from Ferrol, the classic route taken by Irish medieval pilgrims and the Portuguese Coastal Way from Vigo, the popular coastal alternative for pilgrims coming from Portugal.
Having enjoyed and loved the scenery, atmosphere, and (of course) the exquisite food and drink of the coastal regions of Galicia, Phil returned to the Portuguese Coastal Camino route for two back-to-back Camino adventures in 2019. This was the longest Cawley Camino to date, walking the full length of the Portuguese Coastal Camino.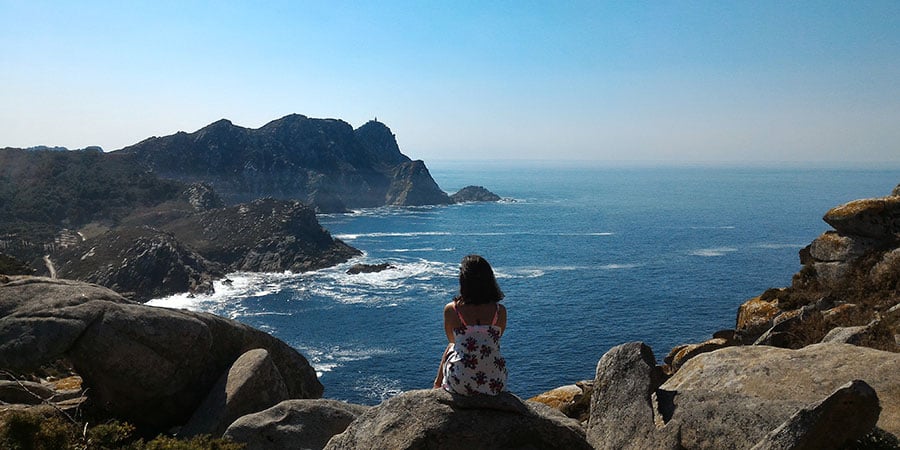 WANT TO JOIN?
If you would like to join Phil and other like-minded pilgrims on their next adventure, get in touch with us by clicking on the "Contact" button below or call us on 015252886.
All of the routes chosen for the Cawley Camino are suitable for all ages and all fitness levels; in addition, the team will travel with professional guides. If you are considering joining the CAWLEY CAMINO, talk to the CaminoWays.com team and we will provide you with the right advice and tips.
"There are no strangers on the Cawley Camino, only friends we haven't met yet and most walkers on the Cawley Camino trip have made lifelong friends. Make sure you pack your comfiest walking shoes and best smile, as plenty of laughter and fun is always guaranteed on the Cawley Camino."
Take the first step of your Camino, join Phil on his adventures!