CaminoWays wins Feefo Service Award 2020
The CaminoWays.com team is thrilled to have won the Feefo Platinum Trusted Service award 2020, an independent seal of excellence recognising businesses delivering exceptional experiences, rated by our lovely customers.
Claire Dunne, Customer Experience Director at CaminoWays.com said: "We're very excited to receive the Feefo Platinum Trusted Service Award thanks to the feedback from our customers, who are our most important judges and supporters. This award recognises the team's hard work to give all our customers the best possible experience.  The Camino de Santiago is a very special trip, for so many people this is a once-in-a-lifetime experience and we strive to ensure that each and every customer will have an unforgettable experience   Everyone at CaminoWays.com is fully committed to the highest quality of service and it's important for us to listen, understand and respond to all our customers and Feefo enables us to consistently improve."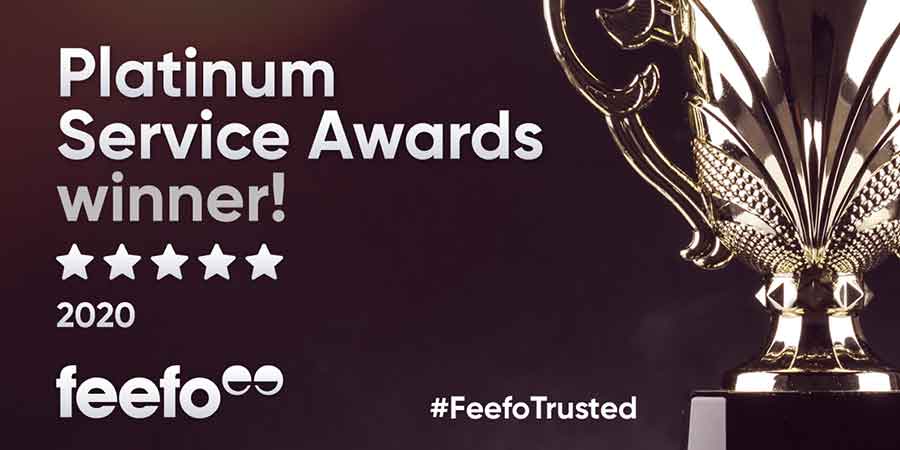 Feefo Trusted Service rewards businesses using Feefo to collect genuine reviews from customers and achieving a high standard, based on the number of reviews and ratings. Feefo Platinum Trusted Service is awarded to businesses who have achieved Feefo Gold standard for three consecutive years. The Feefo Gold Trusted Service award recognises those who have collected at least 50 Feefo reviews in a year, and have achieved a service rating of at least 4.5 out of 5.
Congratulating CaminoWays.com on winning this year's award, Steph Heasman, Director of Customer Success at Feefo, commented: "The Trusted Service award has always been about recognising companies that go way beyond the norm in customer experience and generate great feedback from happy customers.
"Feefo is all about powering up customer experience, which is why we have introduced our new Platinum category. Clients told us they want recognition for achieving our demanding Gold award standard over a longer period. Our new Platinum award is earned by companies that achieve a Gold rating in three consecutive years. It's a tough challenge and very-well deserved by those that earn it."
Thank you to all our wonderful customers for your continued support and Buen Camino!
For more information about CaminoWays.com services, the Camino de Santiago routes or to book your Camino trip with us, contact our travel specialists