8 essential items to take in your Camino daypack
So you've decided to set off on the walk of a lifetime on the Camino de Santiago. As you trek across varying landscapes on your Camino walk, you'll want to stay light on your feet and minimise what you carry on your back. But what are the essentials for your Camino daypack? These are the eight items we couldn't live without;
Rain Jacket
When you set off in the morning under blue skies and a rising Spanish sun, protecting yourself from rain will probably be the last thing on your mind. The reality is that weather can change quickly on the Camino. A light rain jacket that can easily be rolled up and placed in your backpack will definitely come in handy!
Specialist Socks
Walking great distances can be tough on your body, especially if you're an inexperienced walker. Do your feet a favour and pick up a few pairs of Merino Wool socks for your trek. Not only are they supremely comfortable, they also allow your feet to breathe.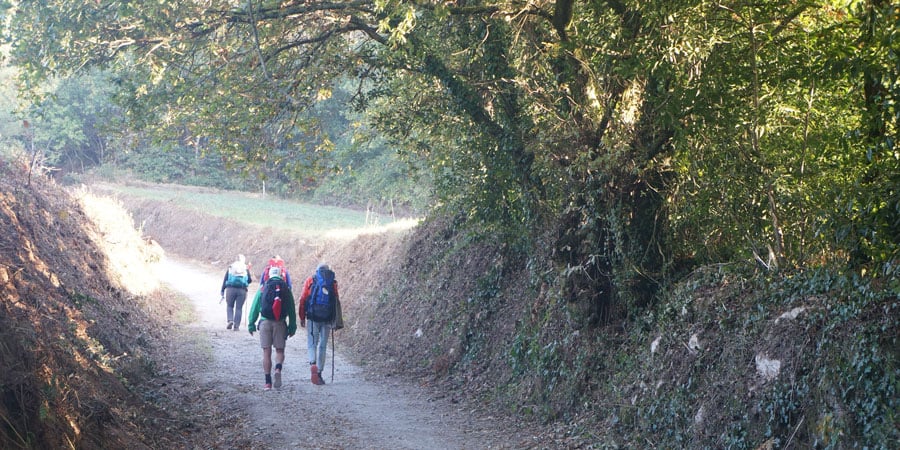 Notepad
The Camino is all about making memories. It can also be a deeply personal journey. Take a notepad with you to record your memories and thoughts along the way. This is a useful tool for reflection and will be a brilliant memento for years to come.
Snacks
You'll need to keep your body fuelled throughout the day to keep your energy levels high. Fruit is a great snack to bring on the road, it will spike insulin levels between meals giving you that burst you need to keep moving. Hydration is also hugely important, especially during the hotter summer months. We recommend drinking at least two litres of water per day on your Camino trip.
Pilgrim Passport
A common mistake walkers make is forgetting their Pilgrim Passport. Remember you need to get this stamped twice a day to receive your certificate. Designate a pocket in your backpack to your Pilgrim Passport and you'll never forget it again.
Camera
Whatever Camino de Santiago route you decide to take you're guaranteed to be met with some stunning photo opportunities. Beautiful landscapes, winding coastlines and quaint villages await you on your journey. Have your camera on hand at all times!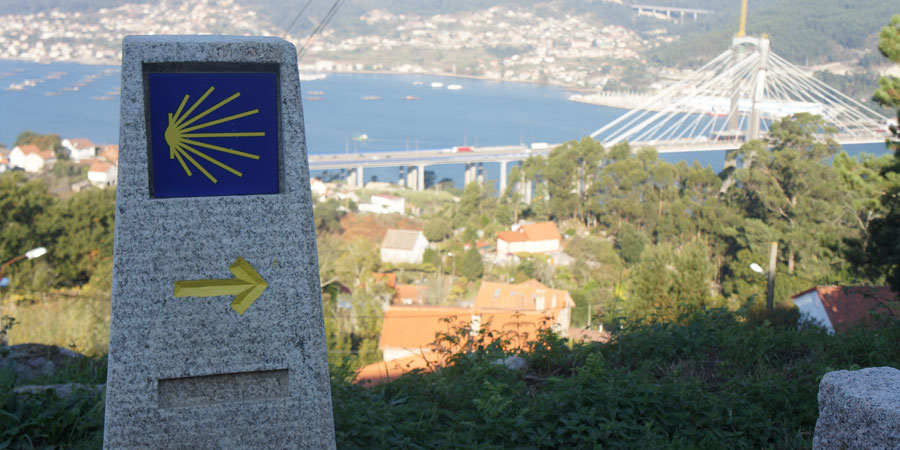 Suncream
You already have your jacket packed so rain won't be a problem, but what about sun? It can get very hot on The Camino during summer months and it's essential to keep yourself protected from sunburn. Get a high factor suncream and apply it a couple of times throughout the day!
Book
Whether you've reached your destination for the evening or you're taking a break from walking during the day, it's lovely to kick back and relax with a good book. If you want to immerse yourself further in the Camino culture, we've got you covered with these 5 book recommendations!
You can find more information on everything you need to bring by downloading our Camino Packing Guide.
For more information about our Camino routes or to book your trip, contact our travel specialists