Caminoways.com is the best-known and leading provider of organized trips to the Camino de Santiago. So what does walking the Camino de Santiago cost?
Camino de Santiago Cost of Most Popular Routes:
We pride ourselves on being the experts on everything to do with the world's most famous pilgrimage. Here is some more information about our most popular routes:
Some of our most popular tours include the last 100KM of the Camino Francés where you will experience a taste of the Camino over a 7-day trip. This Camino de Santiago cost is from €525 Per Person Sharing. This is the top walk we recommend for beginners.
Another very popular route is the Portuguese Coastal Route which takes in beautiful coastal scenery from Baiona in Portugal to Santiago in Spain. This Camino de Santiago cost is from €523 Per Person Sharing. A perfect Camino route for the summer months.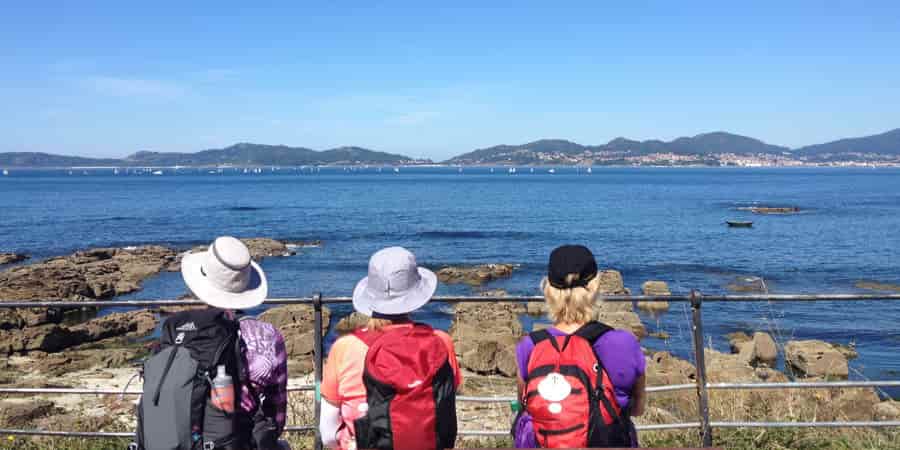 For more of a challenge, the Camino del Norte takes in the Basque country. The route begins in elegant San Sebastian and ends in the famous Bilbao. This Camino de Santiago cost is from €710 Per Person Sharing. This route is perfect for those with an interest in gastronomy.
The Via Francigena in Tuscany from Lucca to Siena is the most popular section of the Via Francigena – the Camino to Rome. On this Camino route, you will walk through the heart of historic  Tuscany. This trip starts at €715 Per Person Sharing.
If it is your first time doing the Camino de Santiago, you might like to walk with a group on a Guided Camino Tour. There are many routes to choose from which suit all levels of fitness and ability and some routes have women-only options. Walking with a Camino group and a guide is a great way to learn more about the Camino de Santiago in a friendly and relaxed setting while enjoying the company of fellow pilgrims from around the world. Here is our list of Camino Guided Tours. The cost of the Guided tours starts at €780 Per Person Sharing.
As the Camino de Santiago is made of hundreds of kilometers, it is difficult to talk about the Camino in term of fixed package. Caminoways is offering a unique Camino Route planner, wich will help you chose, customise and plan your Camino trip. It is amazing try our Camino Route Planner
*Please note prices above are only a guideline and may change subject to availability.