We are delighted to announce CaminoWays.com has been awarded Trip Advisor's Certificate of Excellence for 2018 and we have made it to TripAdvisor's Hall of Fame.
This is the fifth year in a row we receive this coveted title and the team is extremely proud of this achievement, which wouldn't be possible without you!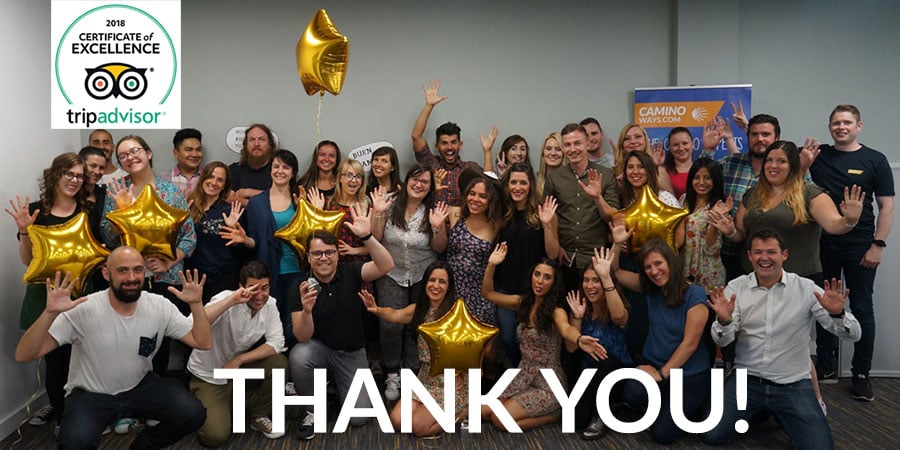 A big warm thank you on behalf of the whole team at CaminoWays.com, for travelling with us and for sharing your wonderful and honest reviews with the world.
Many of you have travelled with us on numerous occasions, or recommended CaminoWays.com to your friends and family… your loyalty, feedback and support is precious and greatly appreciated.
For the team, it is a real honour to be part of your special Camino journey. Thank you and Buen Camino!
For more information about the Camino de Santiago routes or to book a memorable Camino trip, contact our travel specialists