Siena Food Tour
Discover, taste and feel Tuscany's foodie culture on this mouth-watering Siena Food Tour. The tour will introduce you to the classic delicacies of Tuscany as well as its rich food heritage.
From world-famous truffles to exquisite cured meats, olives, cheese and Siena's most traditional cakes… this is a tour full of flavour and must-do for fans of good food.
Would you like to know why Italians invented the 'espresso' and how to drink coffee like an Italian? This tour is perfect for you and a tasty ending to your trip.
This tour is available to purchase as an extra in all our Via Francigena trips passing by Siena.
The Siena food tour is available Monday to Friday. It starts at 12pm and finishes at 2pm. The tour is priced at €45 per person.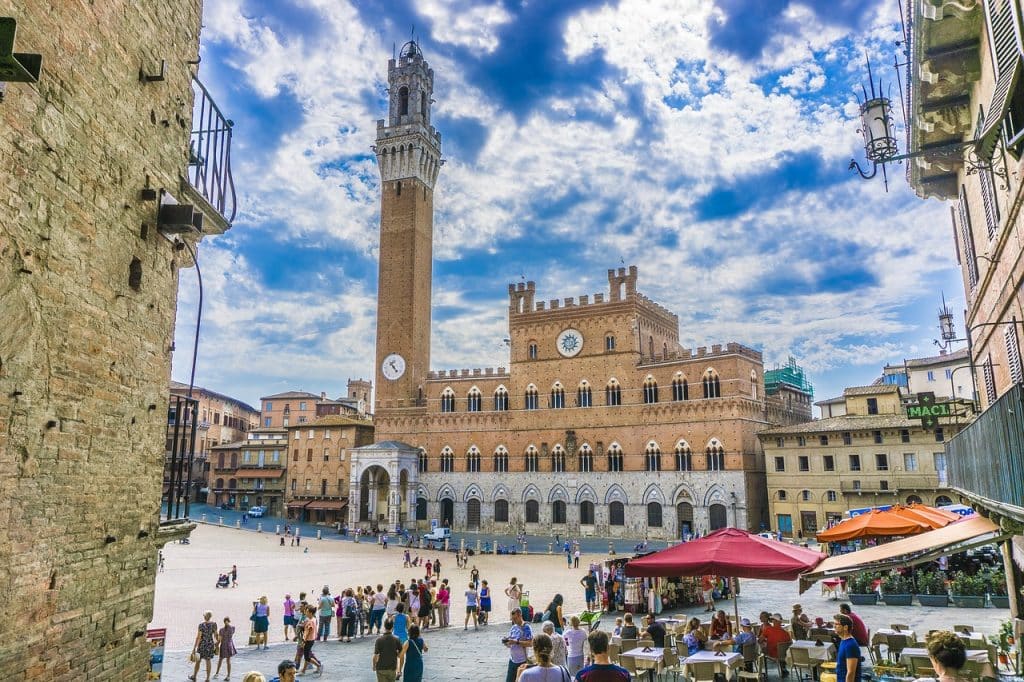 This tour will introduce the group to the food history and culture of Siena and Tuscany, where food is an essential part of everyday life.
The tour is a walking tour of the city where you will visit the best food artisans in the city as well as learn and taste the region's classic foods and produce.
Bread, cheese, cured meats, cake, wines, truffles, and chocolate… are some of the delicacies you will be introduced to in this mouth-watering tour.
*Starting point is Tuscan Wine School. The group will be walking 1 mile approximately. We can also organise private groups, please ask the CaminoWays.com travel specialists for advice.
Contact us for more information and to book your tour.