The time has finally come – travel is opening up again! If you have put your travel plans on hold due to the Pandemic, it looks like now is the time to think about travel again, finally!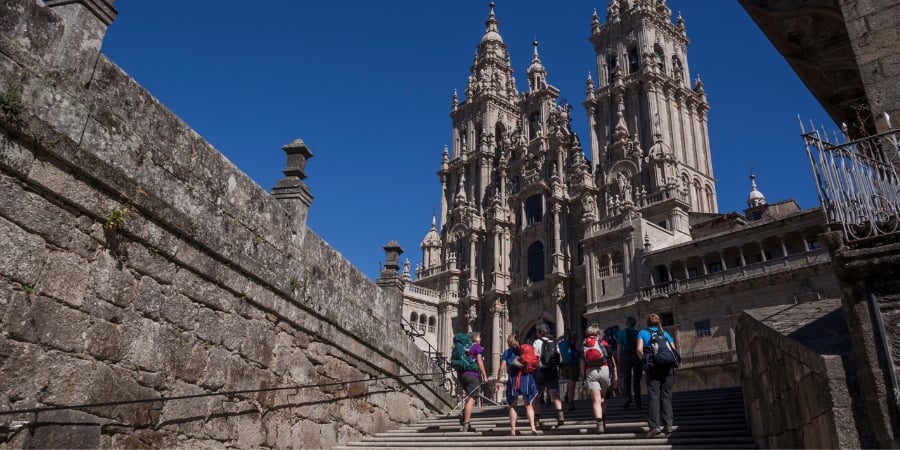 If your Camino trip has been "Postponed", you can now Rebook your dates:
Here is a link to the Step by Step Instructions with Images on our Client WIKI Page.
You can also use the below step by step instructions:
Log In to your Account – make sure your booking status is Postponed.
In My Trips – Click "See Details, Edit or Pay
Open your selected Trip
Scroll down to the red-squared section "REBOOK"
Add your new dates in this section
Click on 'Rebook Now'.
You will receive an email with "Pending Confirmation".
We will then confirm your new travel dates as soon as possible.
Before you Rebook
Before rebooking your trip, make sure your travel dates suit you and the travel restrictions of your country and the country to which you intend to travel.
You can get up-to-date travel news on our COVID Travel News Page and on your own Government travel advice websites.
*Please note that you have a grace period of 24 hours to change your dates before we confirm them.
Once we confirm your new travel dates, any further changes will incur a fee.
You can read more about this on our Terms & Conditions Page.
**Please note also, for Postponed bookings, we will rebook the exact same trip and itinerary at the exact same price you had confirmed initially. The only change we make is the travel dates.
Talk to us if you would like any more information or advice for changing your travel dates, we will be very happy to help you: