As you know as part of our Greenlife Fund we are working closely with Mossy Earth to plant the Camino forest in Northern Portugal. We are delighted to report that the forest is well on it's way and we are so proud of the wonderful work that the team are doing on the group. So far we have planted over 3,000 native oak trees in the region that will add biodiversity to the area and hopefully reduce future wild fires.
The team work closely with local Ecologists who share the same passion and enthusiasm for nature as we do, and who know their ecosystems like the palm of their hand. Today we'd like to introduce you to Luis Lopes, who helps lead our Native Oak Woodland Restoration Project in the centre of Portugal.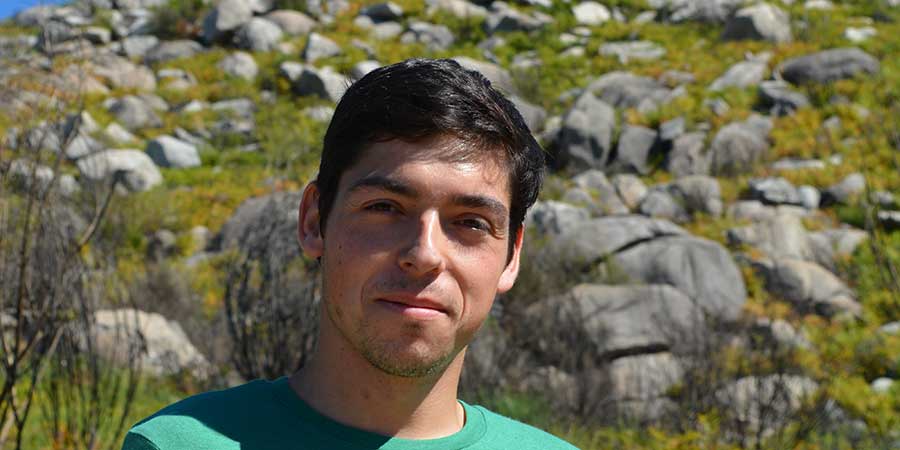 Interview with Camino Forest Specialist: Luis Lopes
How many trees have been planted so far?
We planted 3000 trees in this property this winter.
How have you got on for the planting season?
The planting season went very well. As you know it was exceptionally dry which meant delayed planting but some last minute luck brought plenty of rain in March and April. Thus far the trees are adapting well to their new home.
In addition to this we had a controlled fire to clear more area.
Where are you from?
Originally from Castelo Branco in the centre of Portugal.
What did you study / or are you studying?
I studied Physical Geography and at the moment I'm studying Forestry Engineering
How long have you worked at Montis and what is a typical day?
I started working at Montis in August 2016. 50% of my time is spent in the office work as it is here that we prepare all the interventions in the field, gather information and evaluate it, always with the objective to maximize our resources in terms of gains for conservation. The other 50% of my days are spent in the field mapping the terrain, preparing it for reforestation efforts and tree planting.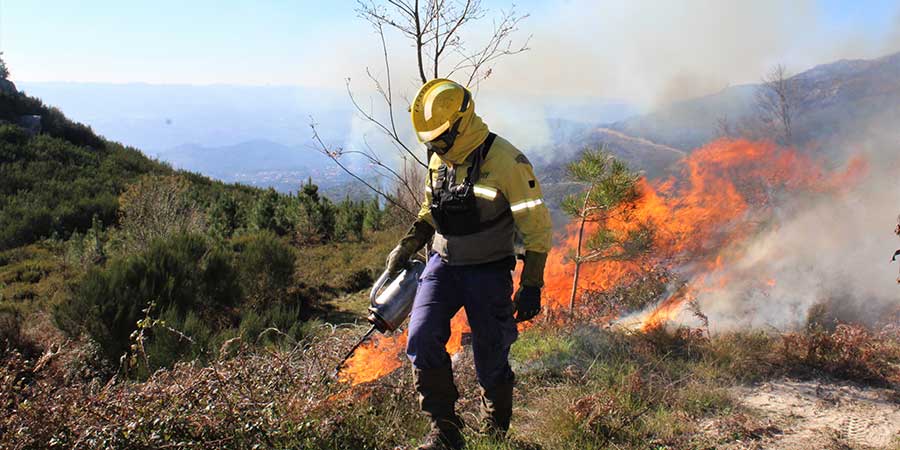 What tasks do you enjoy most?
Definitely the field work, who doesn't like to be outside? Also, it's the visual results of many hours working in the office. There, we can witness the changes and evolution of each intervention as we get closer to our objective.
Since you have worked at Montis, what changes have you seen to the plantation areas?
During my first visit to the property my reaction was "Where do we start?" It's was an enormous area overrun with dense impenetrable Portuguese Broom standing at 4/5 meters tall".
Now, when we visit areas previously hidden beneath the Portuguese Broom, we can imagine, plan and plant future forests in areas with streams running through them. Recently, we have also seen evidence of animals such as rabbits, deer and boar taking advantage of the new vegetation. – This gives me a wonderful feeling of being on the right track, with the certainty that there is much more to do, and a huge motivation to follow that change!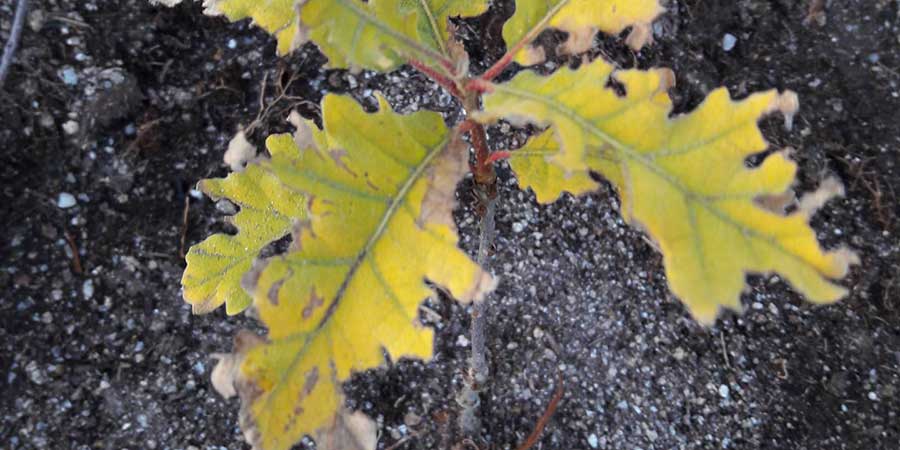 What is your favourite tree and animal in the conservation area?
It's a difficult question. In terms of trees I would have to be the Quercus Pyrenaica for the beautiful and kind of magical mature oak forests that it creates. In terms of the animals, I have to choose the Iberian Wolf, an animal that was a regular inhabitant of this area many decades ago and only in the recent years is starting to recover.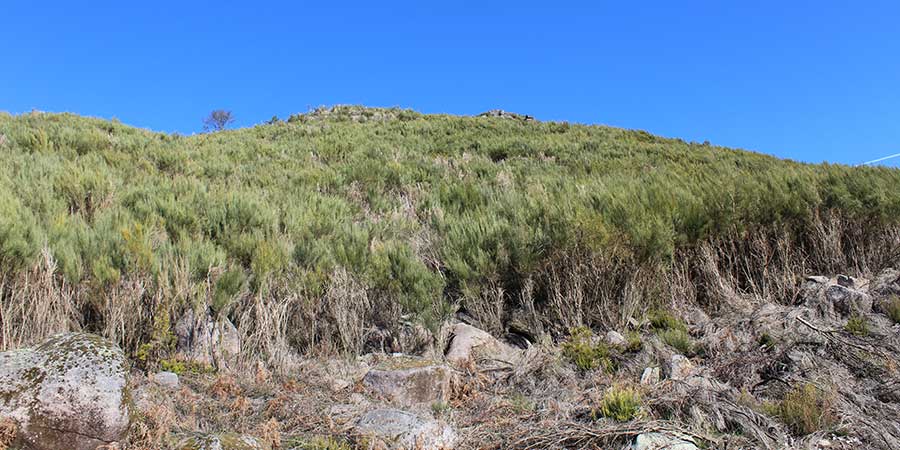 However, all the plants and animals have their important role in this key ecosystem, from the smallest insect, to the wild boars (even despite uprooting a number of our trees), and all the flowers, bushes, trees.
Thank you to Luis for answering our questions and giving us some insights into the work on the ground. We will have more updates and a short video update from Matt of Mossy Earth next week so stay tuned.
We would also like to say a big thank you to all of our clients and readers for helping to reforest the area and buying trees in the Camino forest. If you would like to plant a tree in the Camino forest and support the wonderful Mossy Earth project you can learn more here.
For more information about the Mossy Earth project or the Greenlife Fund please feel free to contact us anytime.