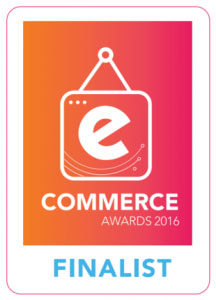 The CaminoWays.com team is very pleased to announce we are one of the finalists at the 2016 Realex eCommerce Awards that take place in Dublin on Wednesday 9th November.
The CaminoWays.com website has been selected as one of the best in Ireland for the Tourism category and we are delighted to be able to share the honour with so many other great businesses and attractions.
"Being a finalist at this year's Realex eCommerce Awards is a great achievement and we are absolutely delighted to be included among the best Tourism ecommerce sites in the country," says CaminoWays.com founder and director Roland Monsegu who will be representing the team at the awards. "We are very proud of the work and effort we have put into the CaminoWays.com website over the years, always taking our clients' feedback on board and trying to make it easier for them to navigate and organise their dream trip."
Earlier this year CaminoWays.com launched a new booking system where travellers can login, access their trip itinerary and details, as well as confirm their booking at the click of a button. Further developments are currently being introduced so stay tuned!
For more information about CaminoWays.com or to book your Camino trip, contact our travel specialists