Come to meet the CaminoWays.com team! The CaminoWays.com team will be exhibiting at two fantastic travel shows in November: World Travel Market WTM in London and Fairway in Santiago de Compostela.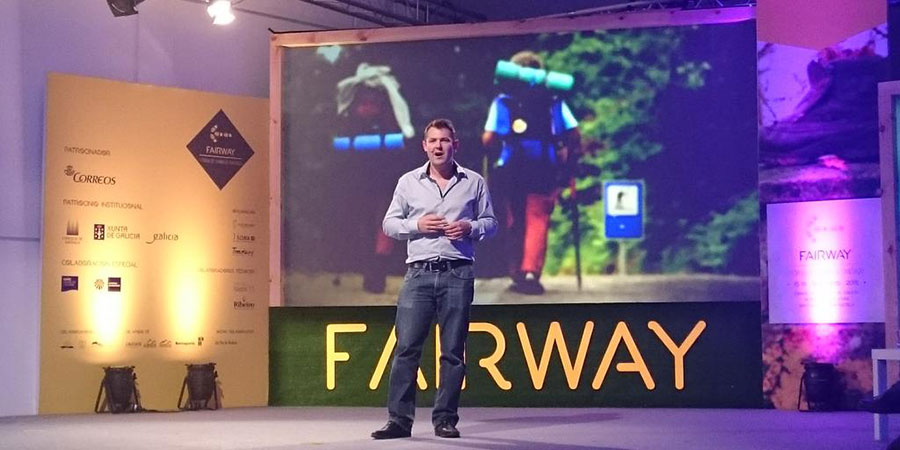 WORLD TRAVEL MARKET LONDON
WHEN: 6-8th November 2017
WHERE: Stand EU1506
World Travel Market is one of the biggest and busiest travel shows in Europe, attracting thousands of travel professionals from all over the world each November. You will find the CaminoWays.com team at our usual spot at stand EU1506 where Claire and Esther will be available to answer all your questions about the Camino de Santiago and CaminoWays.com, our destinations, what we do and how we can work together.
If you are a travel agent, a group organiser or journalist attending WTM London and would like to arrange a meeting, please get in contact. Our Sales Director Claire and Groups Manager Esther will be available for meetings during the show:
Claire Dunne, Sales Director: [email protected]
Esther Kocsis, Groups Manager: [email protected]
FAIRWAY SANTIAGO
WHEN: 12-14 November 2017
WHERE: Stand 129
We are thrilled to be taking part in the second edition of Fairway, the conference and travel show dedicated exclusively to the Camino de Santiago and taking place in Santiago de Compostela. Visit us at stand 129 to meet and greet the CaminoWays.com team and learn more about what we do.
We have a team of five attending Fairway this year, including: director Roland Monsegu; Alex and Tania, our Reservations Managers, who will be taking part in the workshop; while Marketing Manager Maria and Senior Travel Consultant Carmen will be available at our stand.
To arrange a meeting:
Reservations: [email protected]
Media and marketing: [email protected]
Travel enquiries: [email protected]
MORE UPCOMING TRAVEL SHOWS
If you can't make it to London or Santiago this time, don't worry, we take part in many travel shows throughout the year. These are more upcoming shows CaminoWays.com will be attending:
Holiday World Show in Dublin in January 2018
The Telegraph Travel Show in London in February 2018
The LA Travel & Adventure Show in Los Angeles in February 2018
In the meantime, if you need additional information or advice about any of our Camino de Santiago trips, please contact our travel specialists